IDEA StatiCa 22.0
Discover all improvements and new features of the new version of IDEA StatiCa.
IDEA StatiCa 22.0 is alive!
Let's have a look with us at where new features & improvements are:
New Connection Browser - create your own company set for all types of steel connections
Lateral-torsional restraint - design of members stiffened by a deck
Easy design of a member passing through a tube
Import of eccentrically connected members
Compression contact code-checking for any steel base plate
Auto calculation of self-weight of discontinuity regions
Detailed analysis results for walls, beams, frame joints, etc.
BIM link for RAM Structural System
Up to 4-times faster analysis of discontinuity concrete regions
IDEA StatiCa Member UI enhancements
and much more...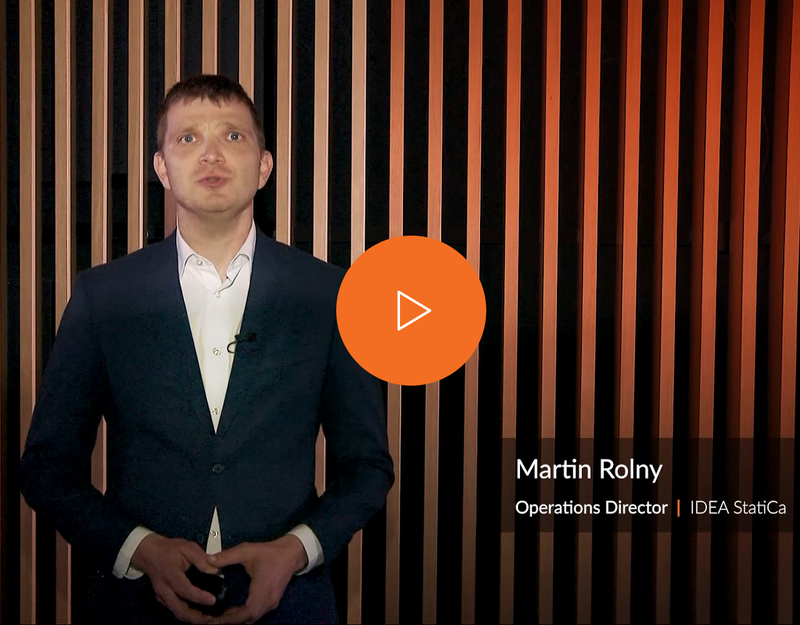 Download the new version now
Create your
company set
The IDEA StatiCa Connection Browser enables you to build your library of connections, including the easy ones, and use them in the future again.
Save your time, and don't use Excel spreadsheets for connection design anymore! IDEA StatiCa becomes the solution for ALL steel connections, no matter the complexity.
Make your teamwork more effective and share your connections with anybody using the same IDEA StatiCa license anywhere in the world!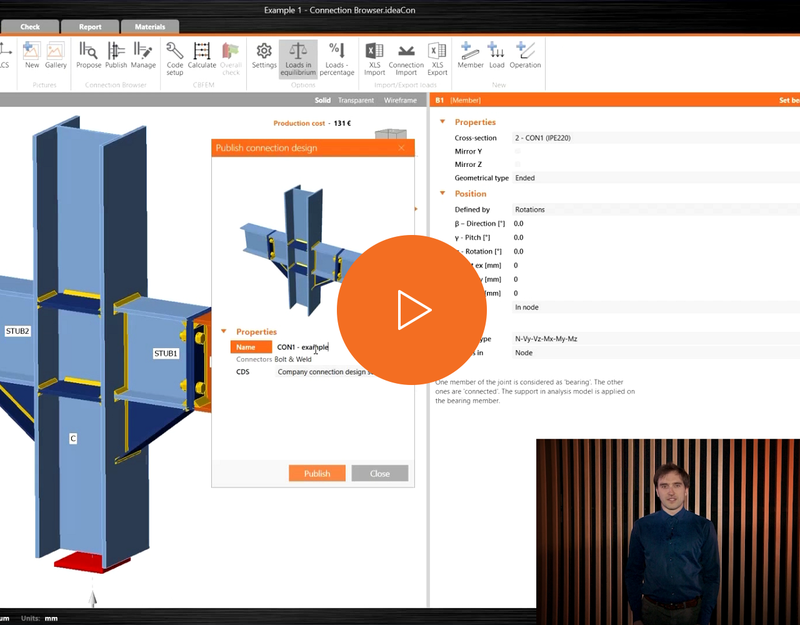 BIM links

improvements

BIM links functionality has been extended:



New BIM links for RAM Structural System and Tekla Structural Designer are available now.
Merge close joints related to the same connection arrangement.
Eccentrically connected bracing members are no more a problem for the connection design export in Checkbot.
Export particular connections into individual or one multi-connection IDEA Connection IDEA file.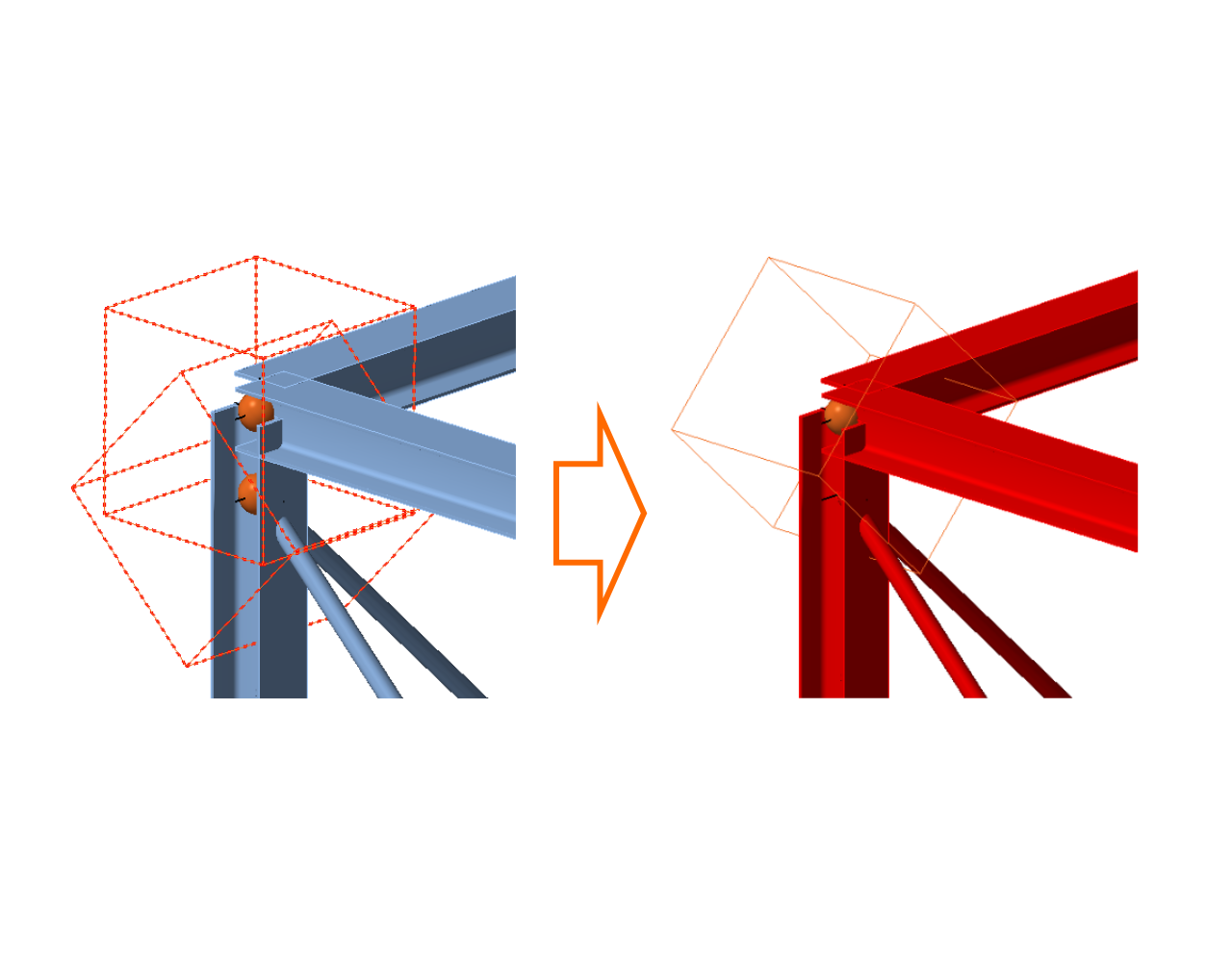 Member
passing through a tube

&

lateral-torsional

restraint

We have added a new cutting method "Surface – all around," which enables cutting of the proper opening and welding of the passing member at the same time.

The lateral-torsional restraint in IDEA StatiCa Connection and Member is available now and helps to avoid unwanted torsional deformation and stress of eccentrically loaded members.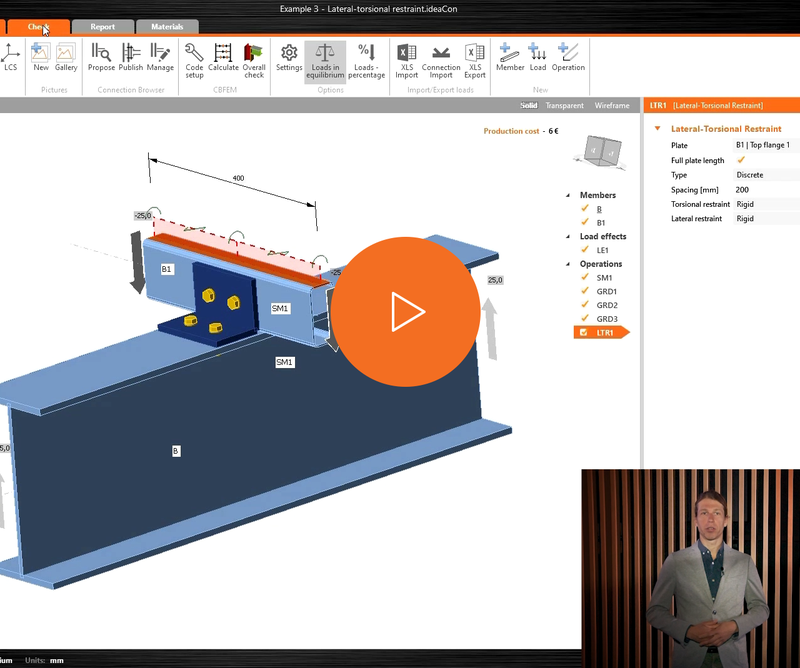 Compression contact

design

IDEA StatiCa 22.0 also introduces a new structural element.

Now you can improve the code-checking of constructions using a compression contact between any kind of base plate and a concrete block without using anchors.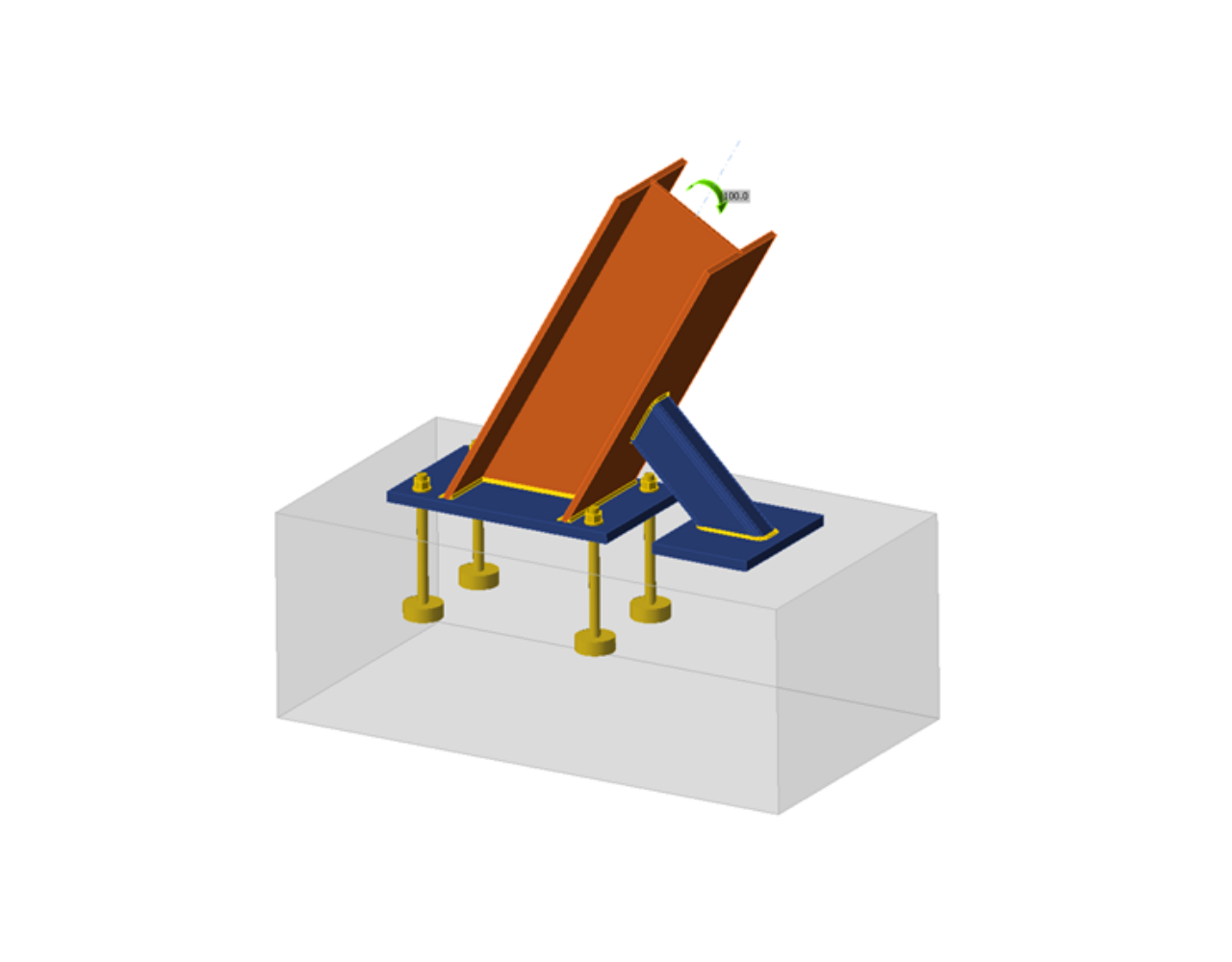 Auto calculation of
self-weight

& detailed

analysis results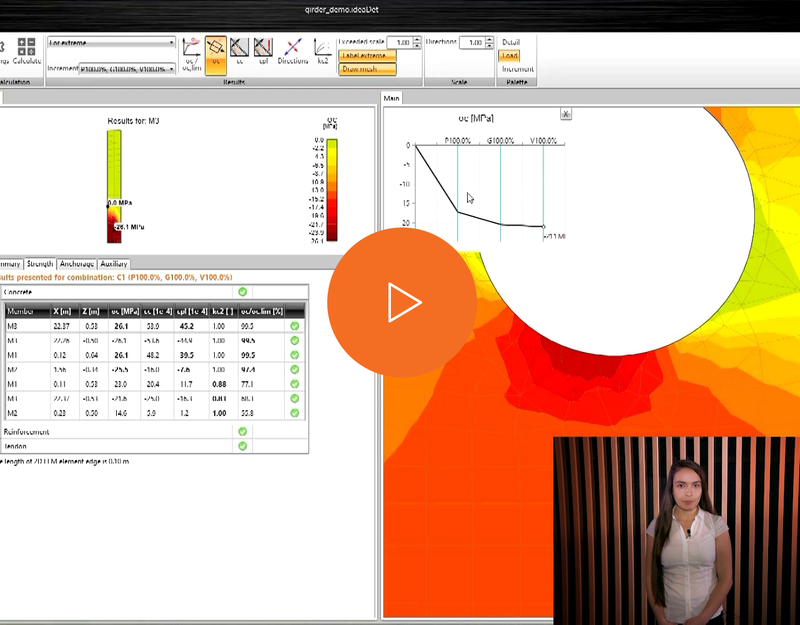 UI enhancements

in IDEA StatiCa Member

With an updated user interface, you can now:



Edit the reinforcement properties directly in the property grid
Display nodes and members in the scene when defining a new project
Draw overall results for Linear analysis, MNA, and GMNA analysis
Visualize the reactions in the 3D scene according to the selected LC/Combination