Knowledge base
Auto-calculation of self-weight of discontinuity regions
Self-weight of the analyzed structure is from IDEA StatiCa v22.0 considered automatically by the software, so the users don't have to spend extra time with manual calculation.
The functionality Self-weight is available for all structures modeled as a whole except parts of the beams with trimmed ends. It works similarly to Surface load type, the value of the self-weight is calculated automatically for each part of the structure according to its real thickness. The Self-weight is defined as a Permanent load case.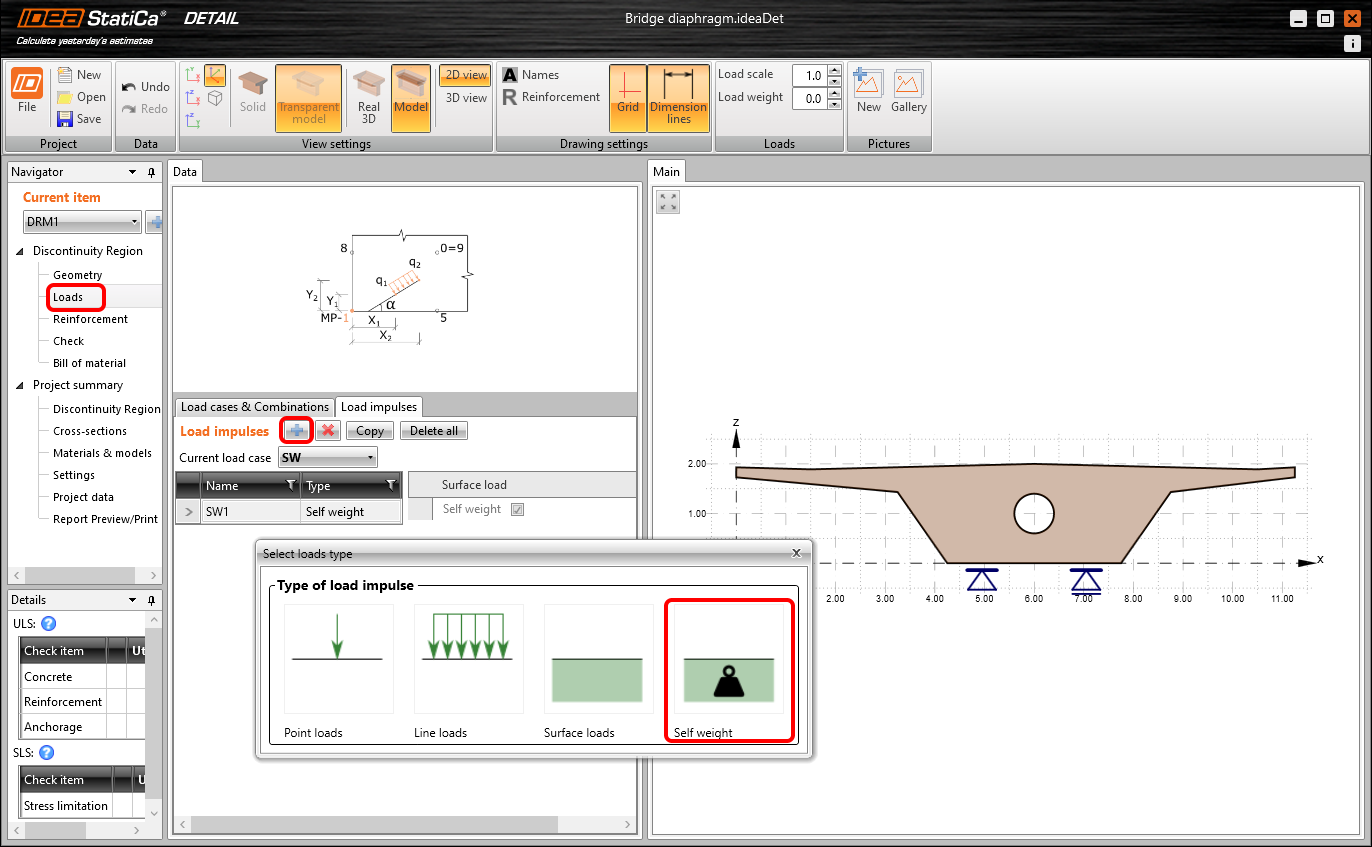 If the model contains more regions (walls), the self-weight can be defined for each region separately. There are options for assigning the self-weight for a particular region or for all of them at the same time.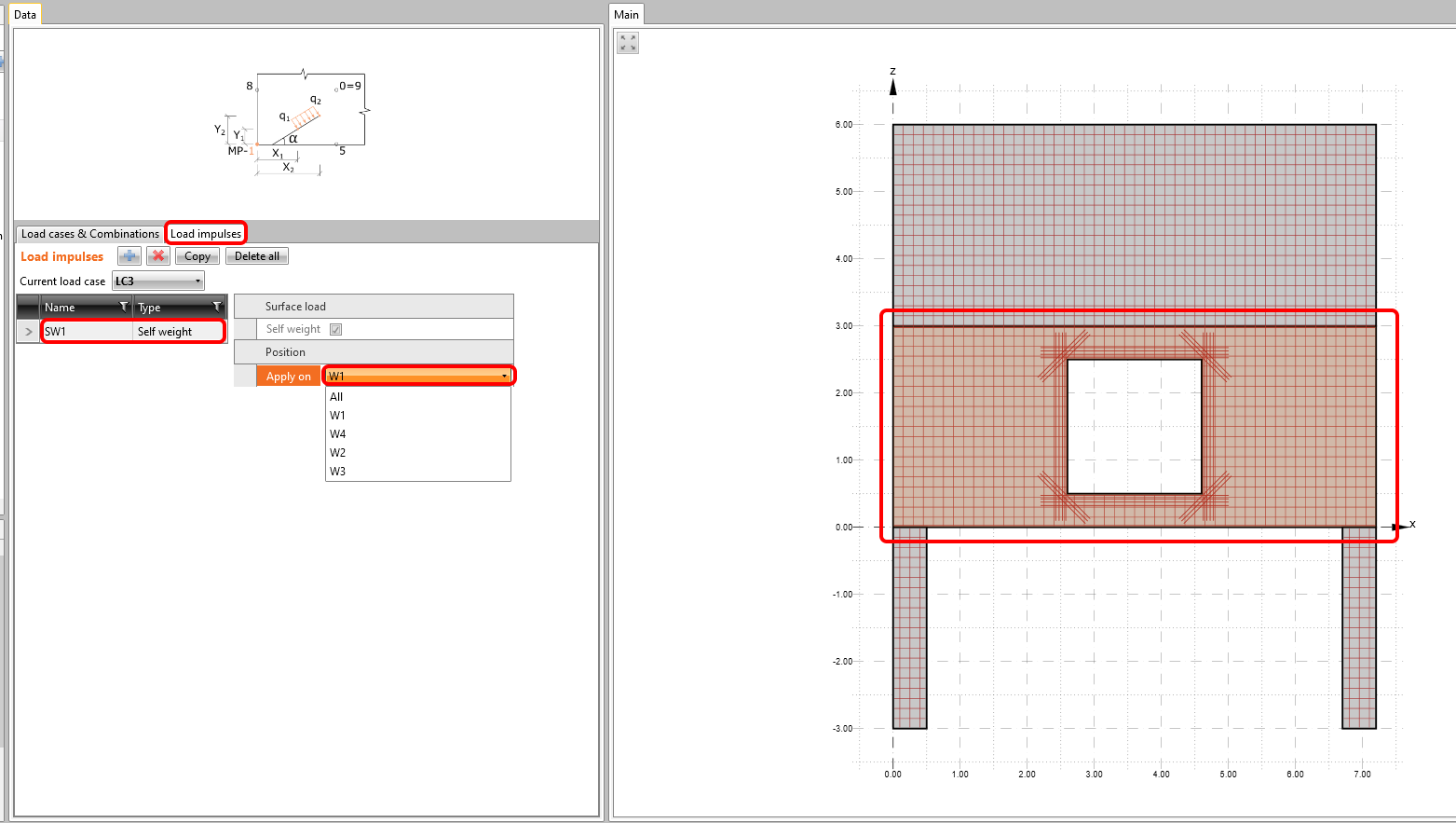 Properties such as the direction of gravitation and gravitational constant can be changed in the Settings.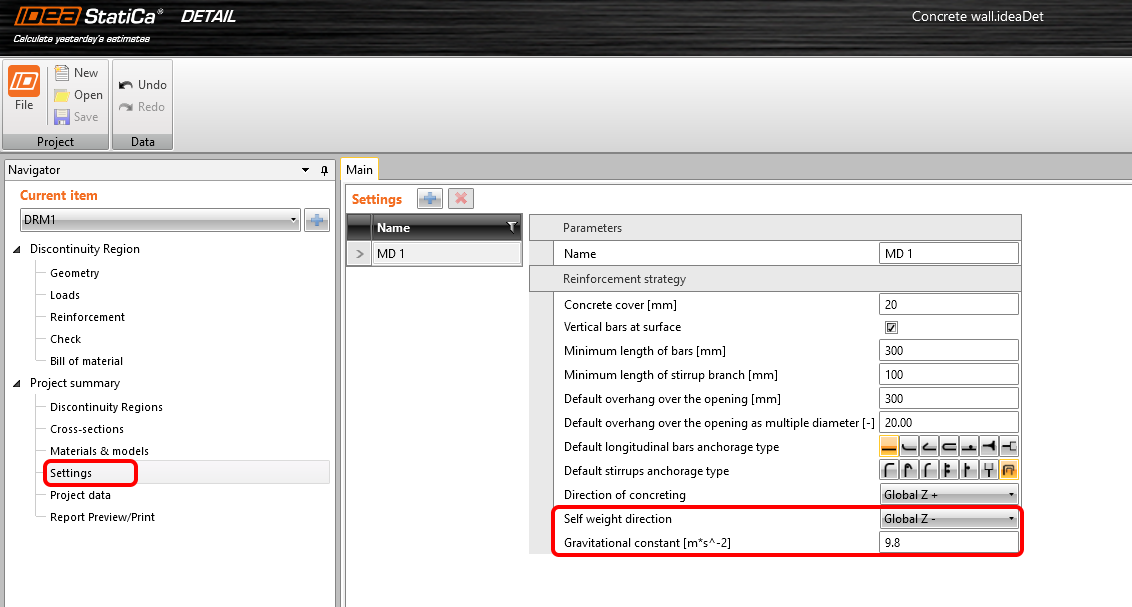 Available in both Enhanced edition of IDEA StatiCa Concrete and IDEA StatiCa Prestressing.
Introduction video of the Self-weight auto-calculation feature: