MAKE YOUR IDEAS POSSIBLE
Design and code-check all your steel connections and members. Any geometry and loading. Safely, in minutes.
Compatible with other software
Be safe,

save time, optimize

IDEA StatiCa is software for steel connection design for all types of welded and bolted structural steel connections and base plates. It fastens your connection design process by:
The intuitive design of simple, moderate, and complex steel connections
Pass/fail results for 2D/3D, CHS/HSS steel connection as per AISC, EN etc.
250 ready-made templates, 10,000+ connection configurations
Ability to apply any loading for axial, shear and moment connections
The complete report including stiffness, seismicity, and buckling
How to cut down your connection design time by up to 80%?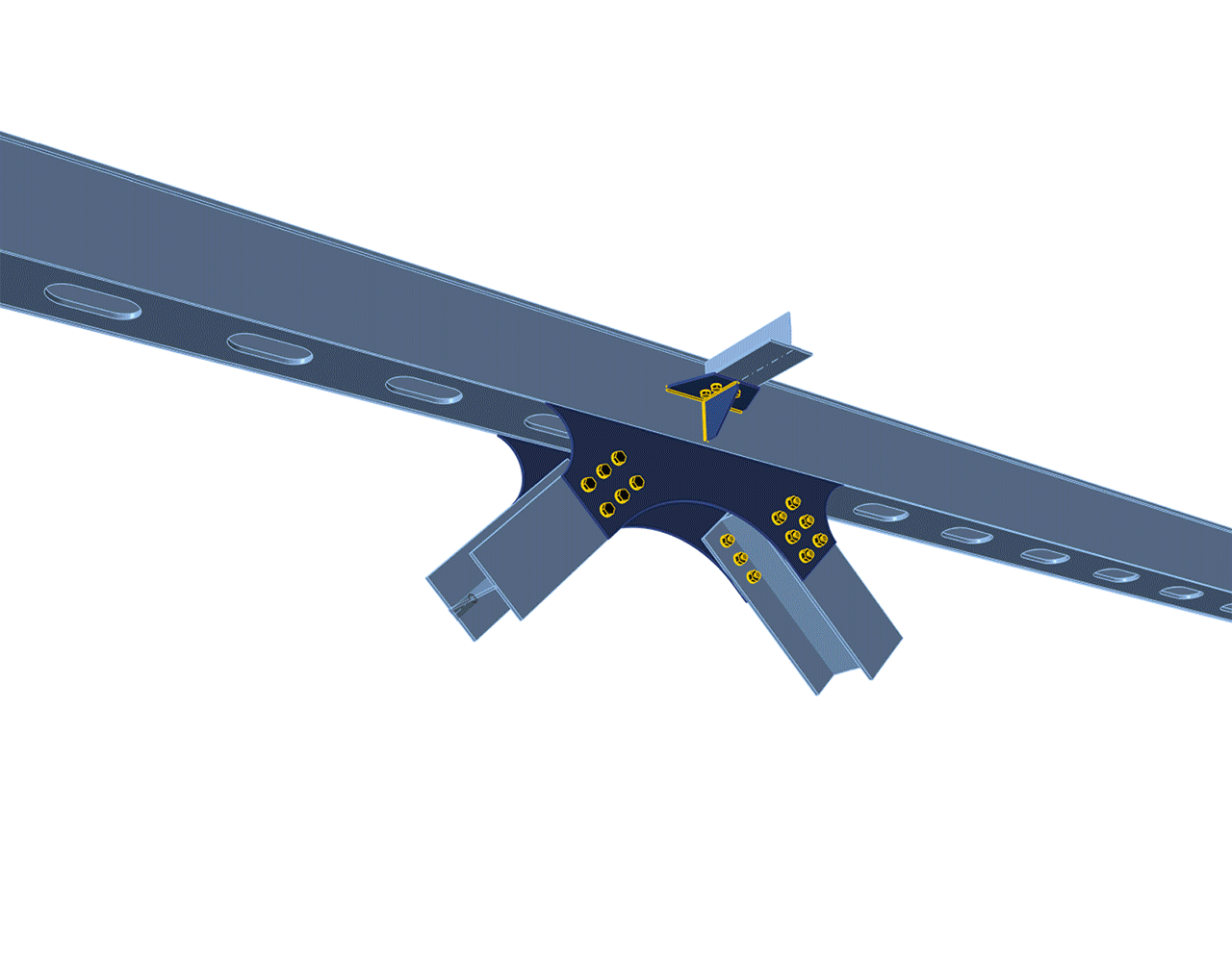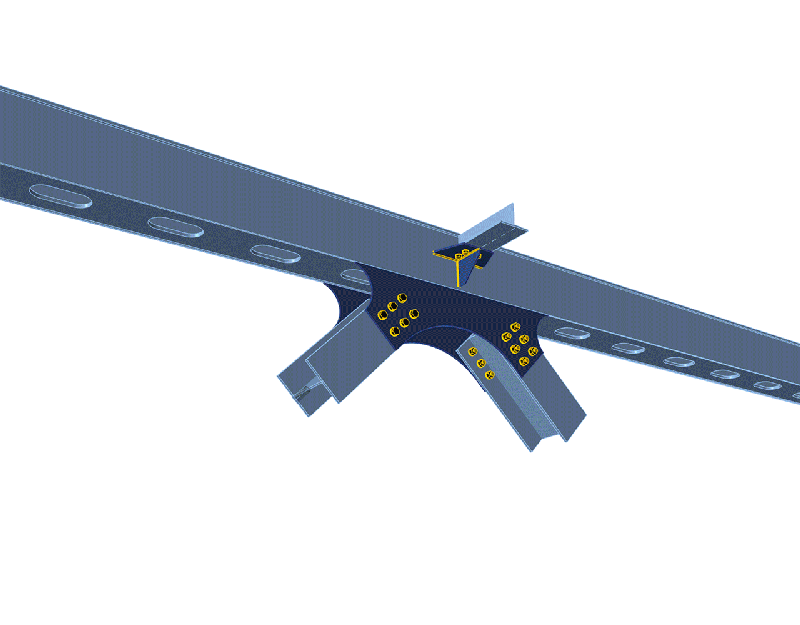 What is the
best software

for steel connection design?

It is the one that transforms painful steel connection design into a practical solution for your daily work. No matter the complexity of geometry or loading. You can design and code-check whatever connections and steel connection details your project requires. And get a comprehensive report which will prove it to everybody else.

Watch 2-min video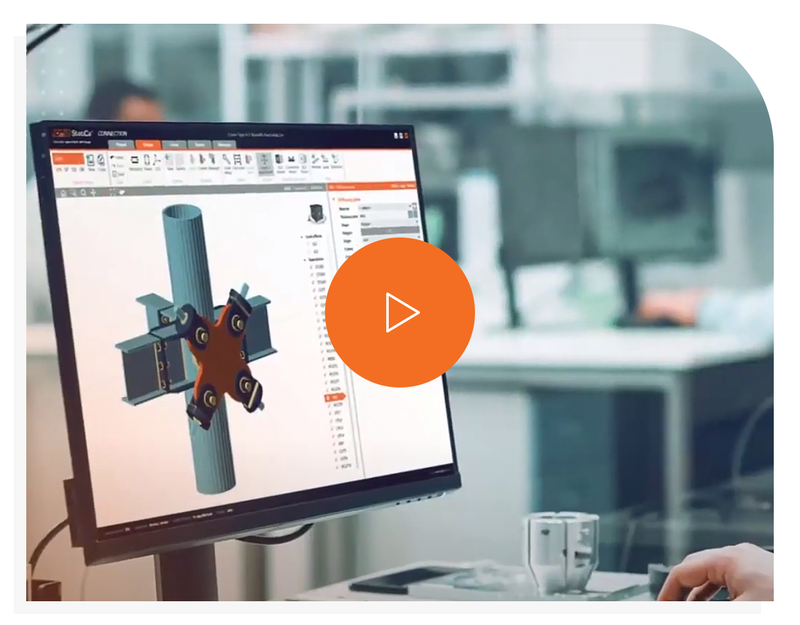 UNIQUE

CBFEM METHOD

IDEA StatiCa was the first one to combine the traditional Component method (i.e equations) with FEM analysis. Thoroughly tested with universities, IDEA StatiCa is the industry-leading EN and AISC steel connection design software. Applicability? Design of welded connections, bolted connections, moment connections, welded connections, and other types of steel connections.

Learn more about R&D and safety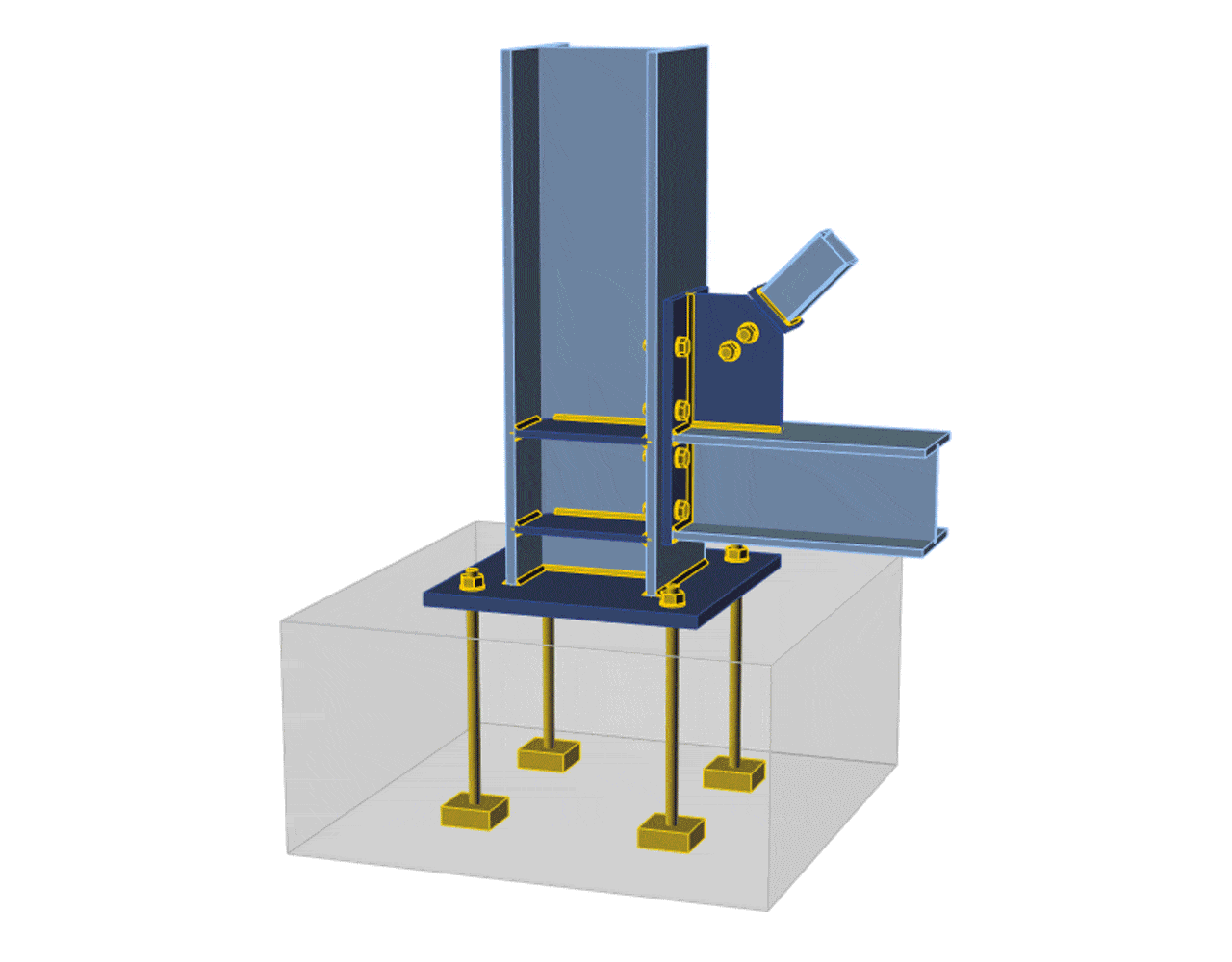 How much

will you save on steel connections?

Connection design is not pain just for you. We have collected feedback from over 1000 structural engineers and created a calculator that can reasonably estimate how your connection design process can change when you get onboard with IDEA StatiCa. Spend 3 minutes on it, they will be worth it!

Launch the Steel design calculator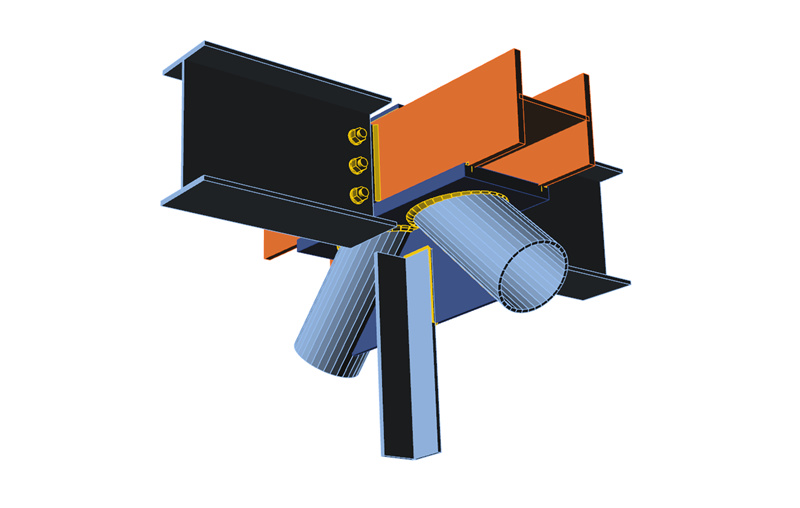 Get inspired by
Sample projects
Save your time for more valuable things than creating every connection from scratch. Bolted connections, welded connections, HSS, stubs, beams, flanges, gusset plates... We have them all. Choose from a wide range of steel connection sample projects created by our team and other customers.
Download sample projects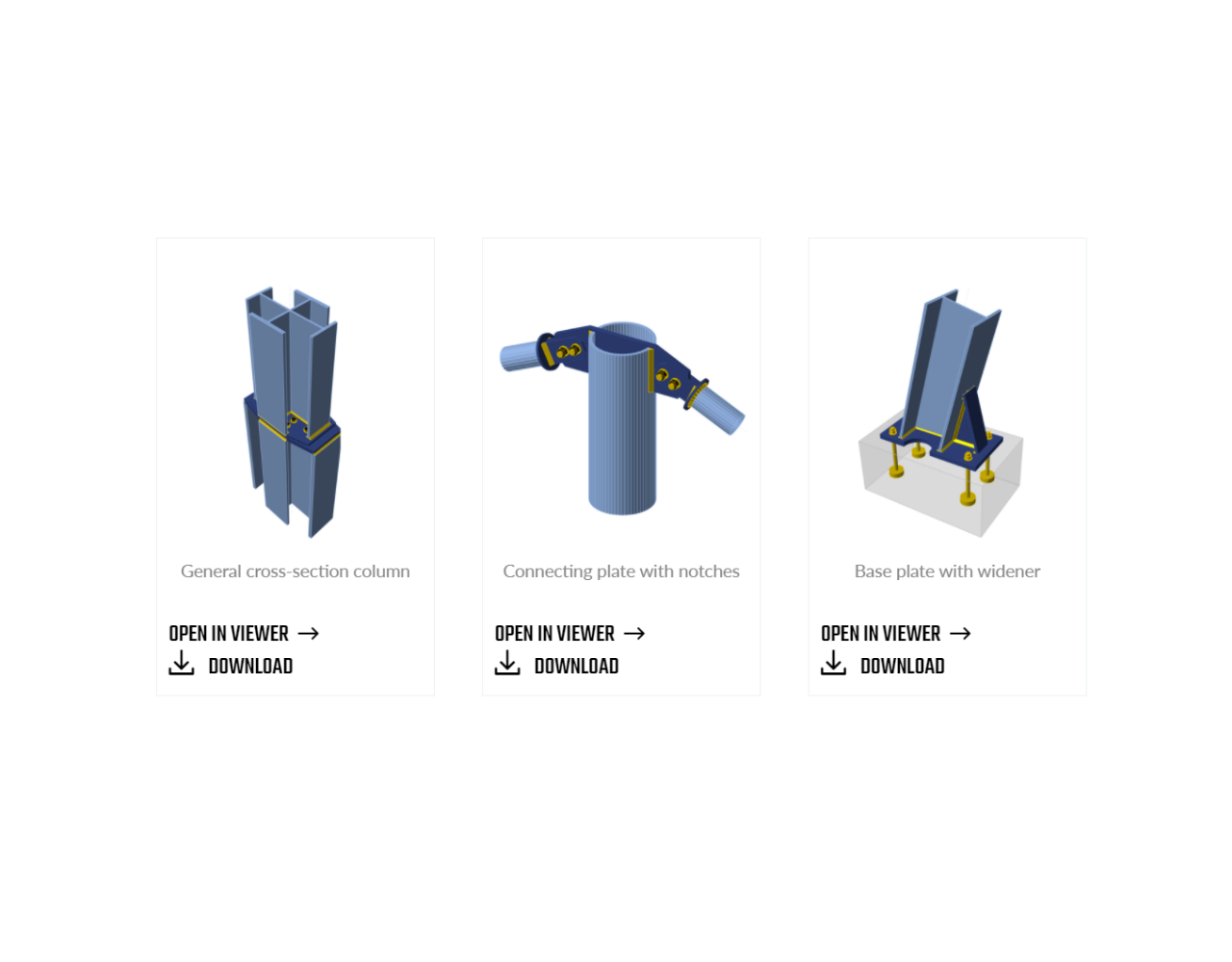 Designed by our customers
Rocky Mountain Metropolitan Airport Drive-Through Canopy, United States
The Thames Tideway Tunnel, United Kingdom
Museum of the Future, United Arab Emirates
Capital C (De Diamantbeurs), Netherlands
More customer projects
Safe design of all steel
members
Stability and buckling of frames, beams and columns. 2nd order analysis.
Analyze and design any steel member
Solve the critical steel member
No more estimates of buckling lengths
Leverage your FEA model
Explore the steel member design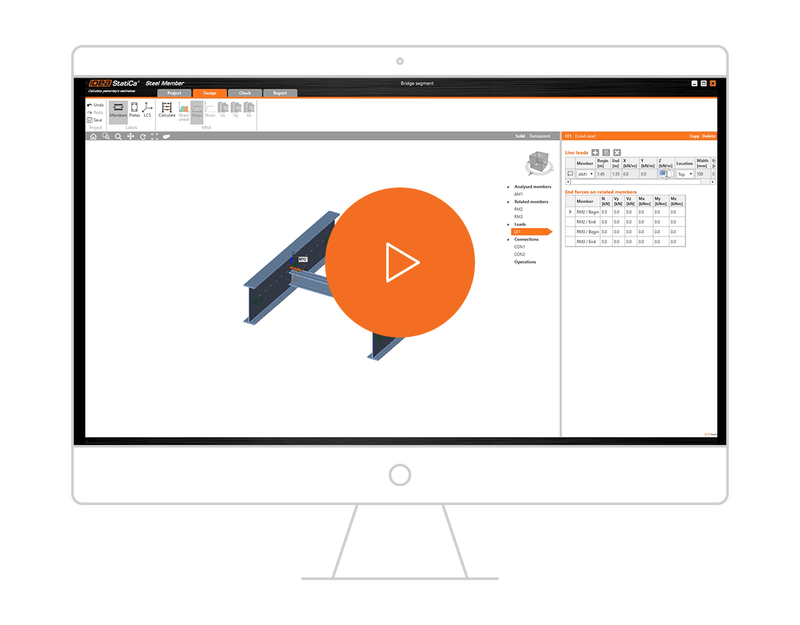 From the first idea to fabrication
Need help with something?
Our Product Engineers created a wonderful support center for you.
Dave Eckrote
Director of IDEA StatiCa US