Webinar
What is new in IDEA StatiCa 22.0
Webinar date:

2022-04-27T00:00:00.0000000Z

(in your local time, 24-hour format)
Join the webinar and learn about
Sharing design templates with the updated Connection Browser
New BIM links and Checkbot features
Four-times faster analysis and code-check of concrete members
New design possibilities for steel connections
and much more...
The new version of IDEA StatiCa 22.0 is here! It is time to meet all the new features and improvements and bring more comfort to your daily tasks. Join our release webinar and be among the first to know more.
Note: Connection Browser was renamed to Connection Library with version 23.0 (April, 2023).
News for Steel
Although our steel applications for connection and member design are leading the market already, we keep improving them rapidly.
Connection Browser now enables you to create and share your connection designs with colleagues in your company. Your company set of connections is synced automatically to all users of your license, always ready to be used!
We have solved the challenging cutting and welding of members going through another hollow section member. Moreover, you will be able to simulate the connection of the member to, for example, a slab providing additional support against lateral-torsional buckling.
Last but not least, our Connection Lite free cloud service was updated to comply with the latest desktop application.
IDEA StatiCa for Steel now provides:
Improved Connection Browser
New cutting method Surface - all around
New operation Lateral-Torsional Restraint
Baseplate connection without anchors
Material library and code checks update
Connection Lite update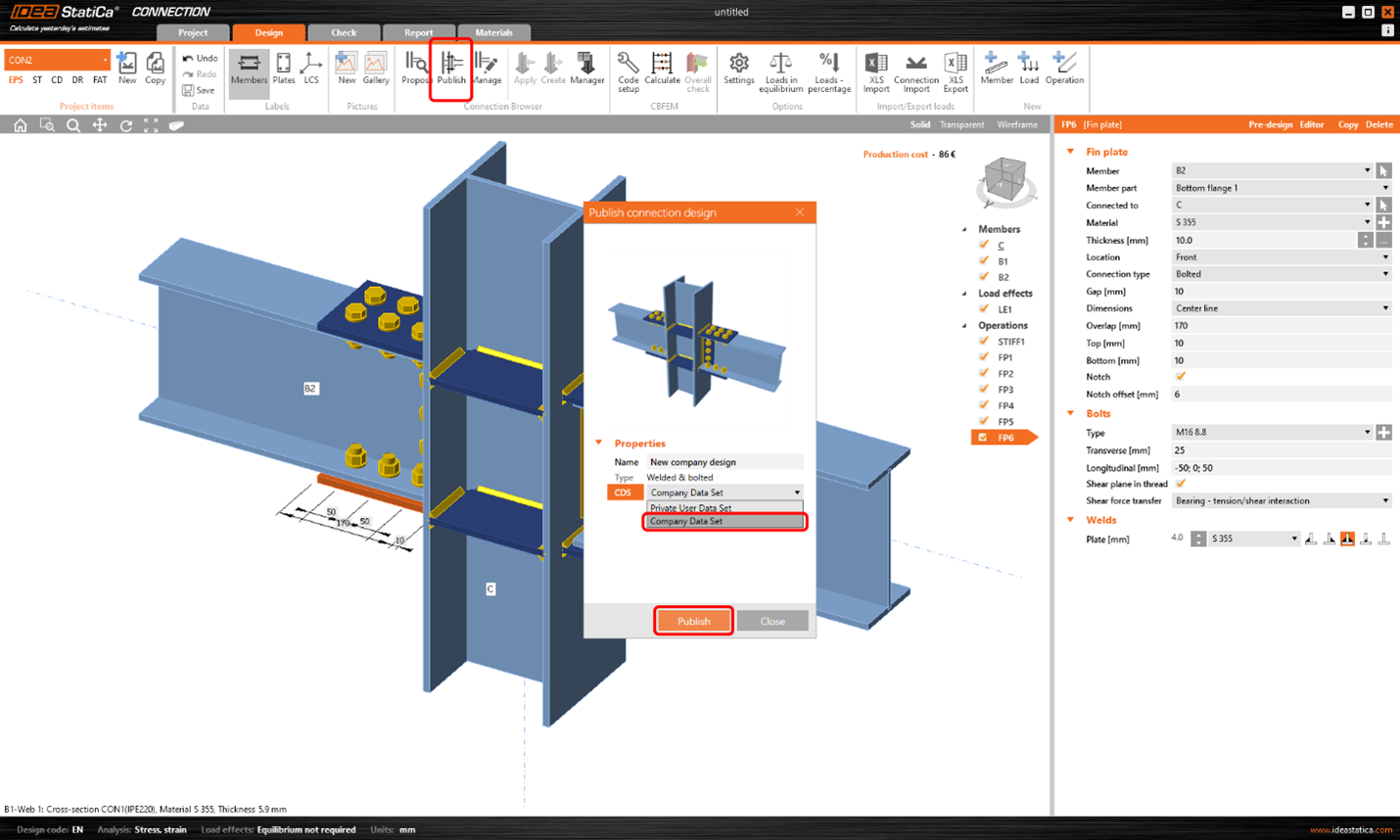 News for Concrete and Prestressing
IDEA StatiCa Detail has earned a leading position in the design and assessment of concrete structures and details, especially in cases of difficult parts of the structures with openings or abrupt changes in geometry.
Engineers can minimize the errors and calculate the self-weight of any complex structural detail automatically. CSFM solver speeds up and expands further analysis results. With a simple right-click, you can display the stress chart and export it to e. g. CSV or DXF file.
For IDEA StatiCa Member we focused on user interface improvements, such as facilitating the input of geometry and loads, and especially on the interpretation of the outputs of the nonlinear analysis.
IDEA StatiCa for Concrete and Prestressing now provides:
Auto-calculation of self-weight of discontinuity regions
Up to 4-times faster CSFM solver
Thorough CSFM results are available
Auto-calculation of short-term losses for post-tensioned tendons in IDEA StatiCa Detail
Model management improved, right-click actions and point loads in Member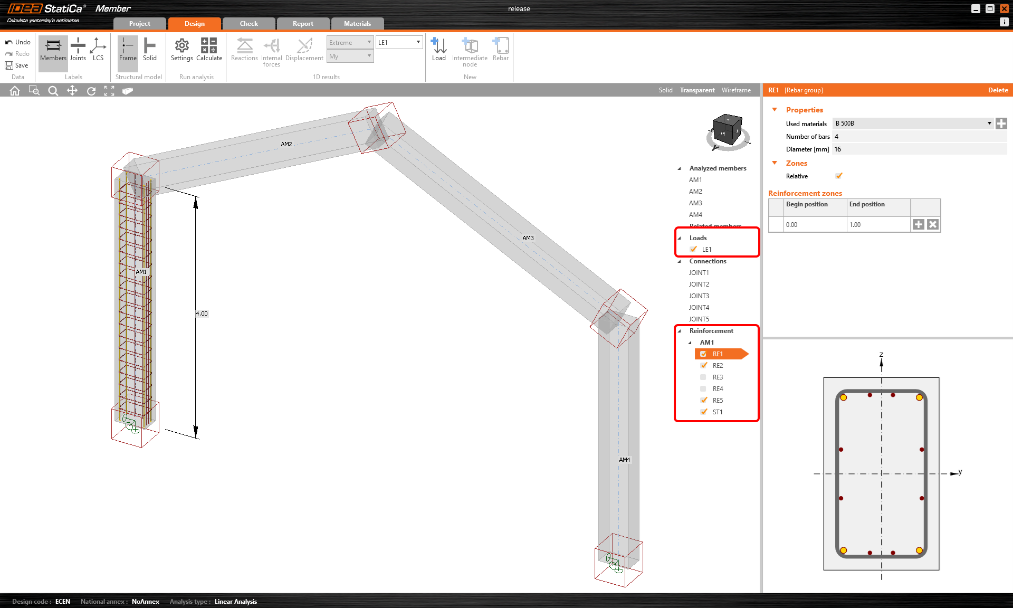 News for BIM links
Structural engineers worldwide use our BIM link application IDEA StatiCa Checkbot a lot - on average, nearly 40,000 steel connections are imported every month. Version 22.0 makes this even more usable for the everyday design process for all our supported BIM links.
We have added completely new BIM links for RAM Structural System from Bentley and Tekla Structural Designer.
Checkbot has new features, such as the merge of close nodes related to the same connection arrangement meaning the eccentrically connected bracing members are no more a problem.
Saving the connections from Checkbot into one file with multiple connections brings bulk print of reports and the possibility to edit the models independently.
IDEA StatiCa Checkbot now provides:
Enhanced management tools
New BIM links for RAM Structural System and Tekla Structural Designer
Export of editable connection projects
Improved cross-section conversion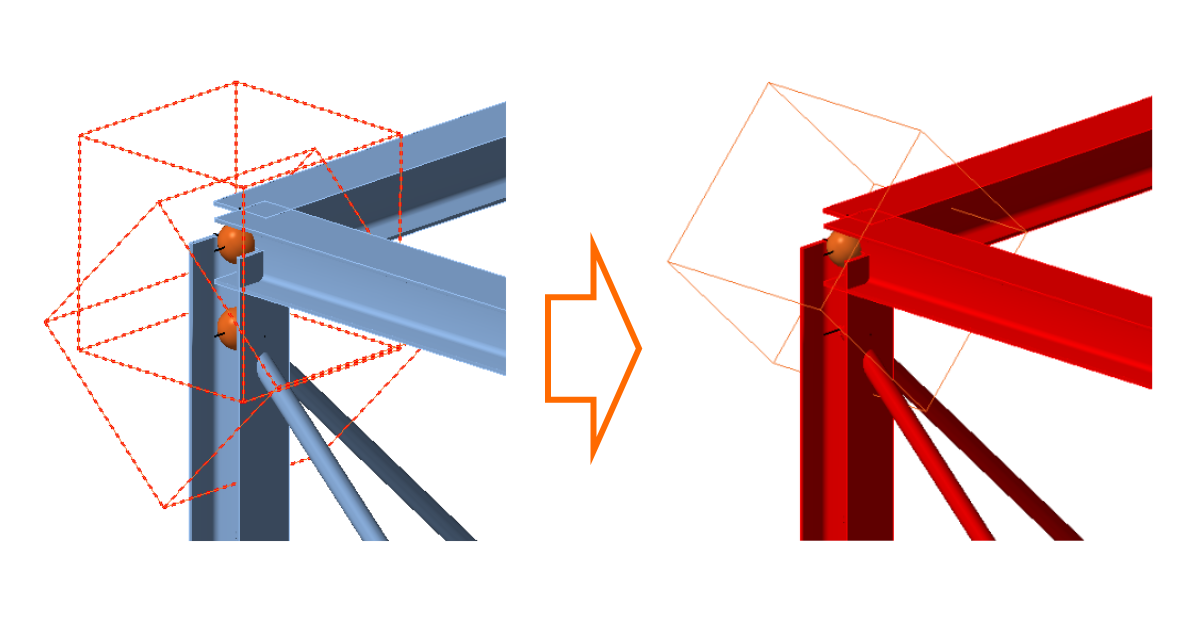 Webinar recording