This FREE plugin for Autodesk Advance Steel allows you to export a steel joint to IDEA StatiCa – the global leader in the design of steel joints. Whether you have an IDEA StatiCa license or not, this plugin gives you the option to create an IDEA StatiCa file which you can send to your colleagues.
1 How to activate the plugin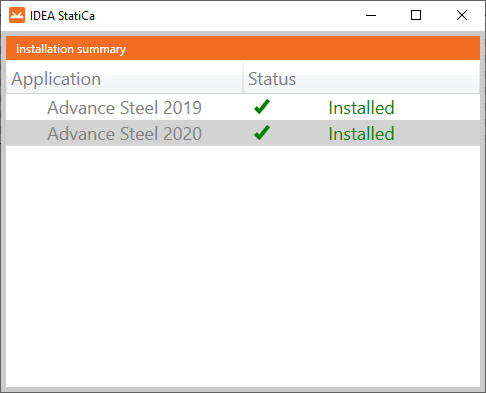 2 How to use the plugin
Open the project in Autodesk Advance Steel, design the steel connection (or you can use the attached file).
You will now see a new IDEA StatiCa tab in the top ribbon that has 2 buttons:
Viewer – Use this if you don't have IDEA StatiCa installed on your computer, but you need to create and send an IDEA StatiCa project file to a colleague that uses IDEA StatiCa.
Code-check manager – Use this if you have IDEA StatiCa installed on your computer, and you want to export a connection straight into the desktop application. To find out more about Code-check manager, see the detailed step-by-step tutorial.
Use the Viewer button and select the desired design code in the drop-down menu. Alternatively, you can type one of the following commands according to the desired standard:
CONEXPORT-EN (Europe)
CONEXPORT-AISC (USA)
CONEXPORT-CISC (Canada)
CONEXPORT-AS (Australia)
CONEXPORT-SP (Russia)
CONEXPORT-GB (China)
CONEXPORT-IND (India)
CONEXPORT-HKG (Hong Kong)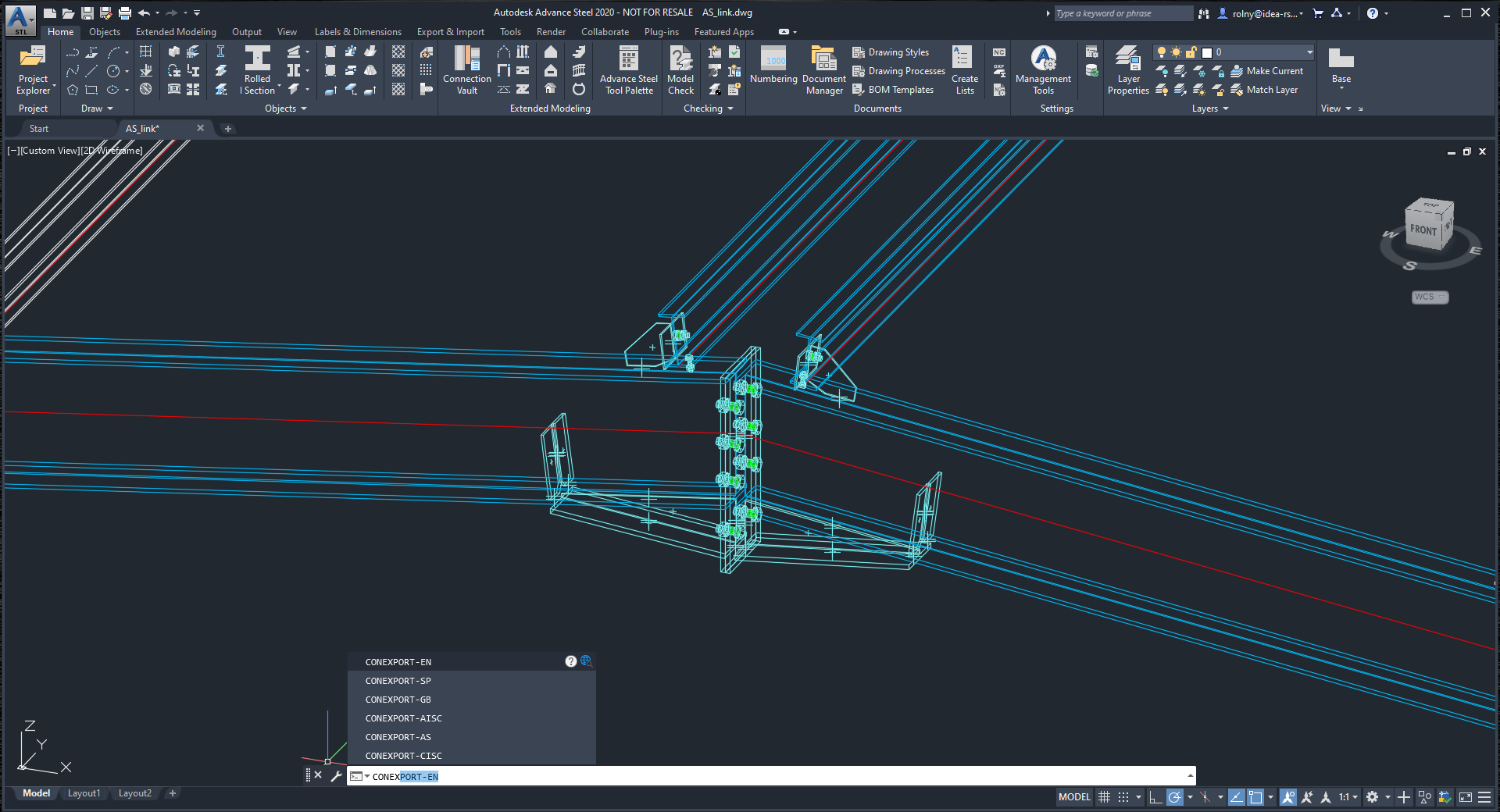 In Advance Steel, follow the instructions from the command line:
1. Select the point representing the node of the connection.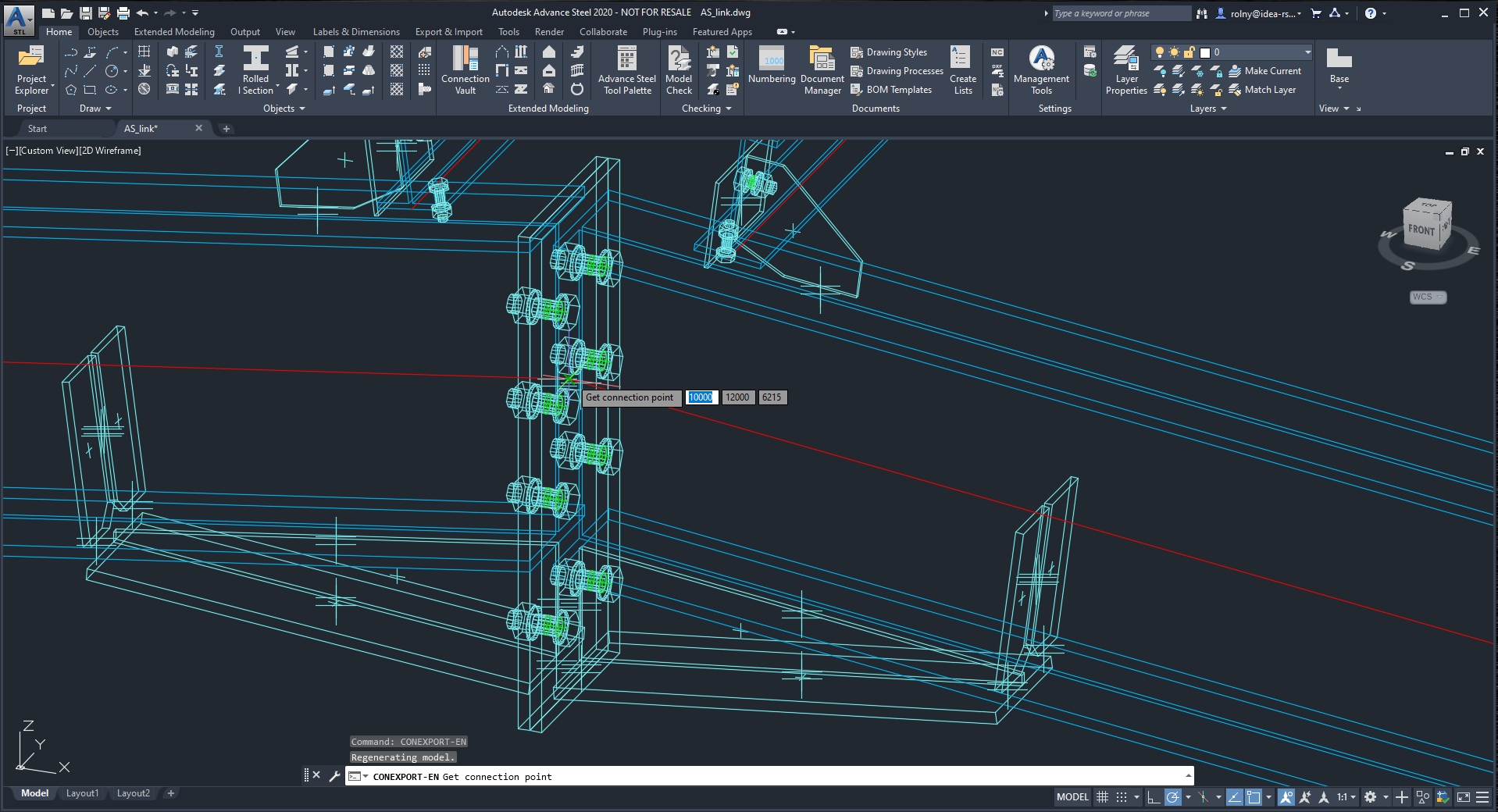 2. Select the members of the connection (beams, columns …). Confirm the selection by spacebar.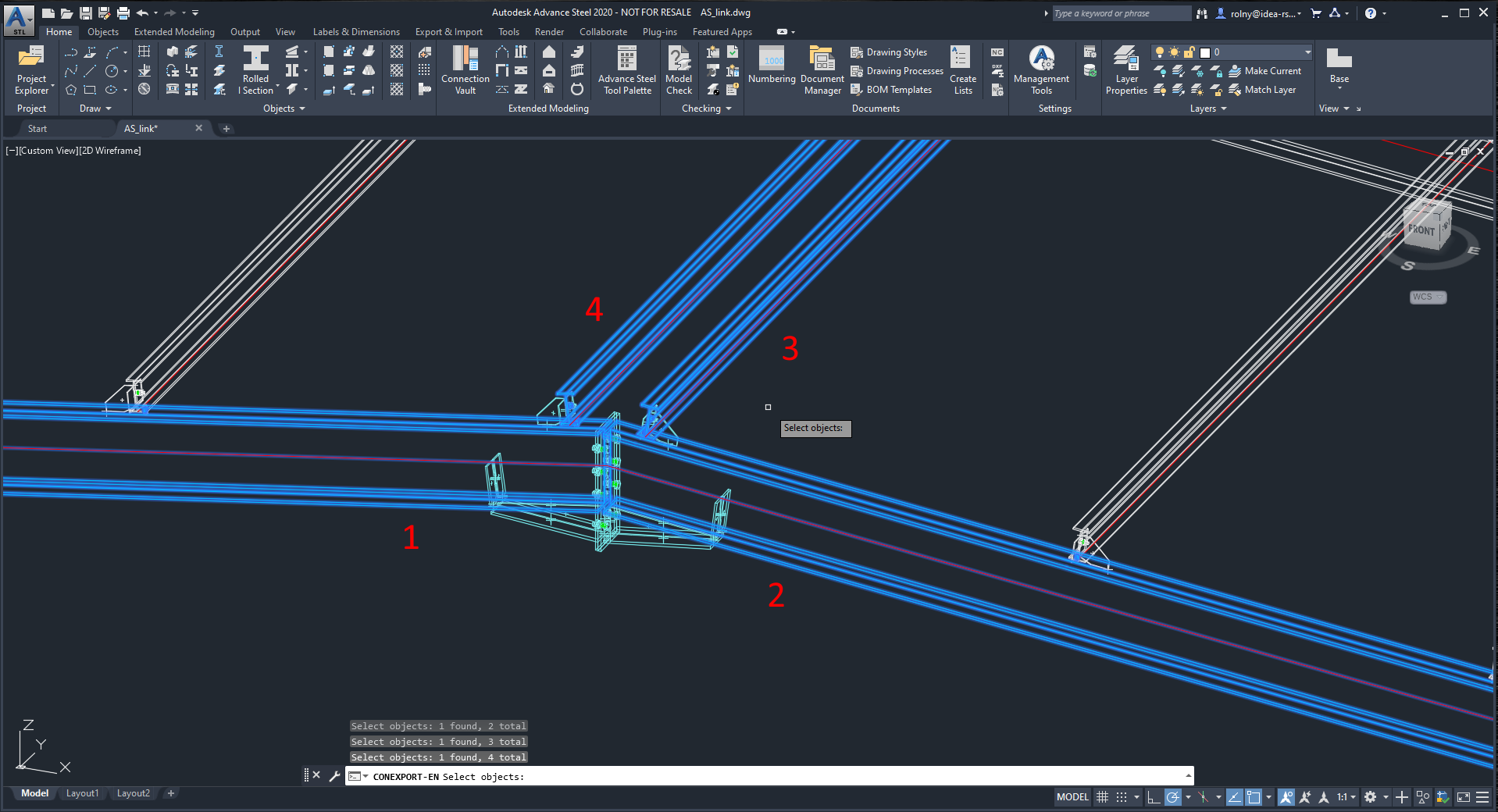 3. Select all the other entities (plates, bolts, welds …). Confirm again by spacebar.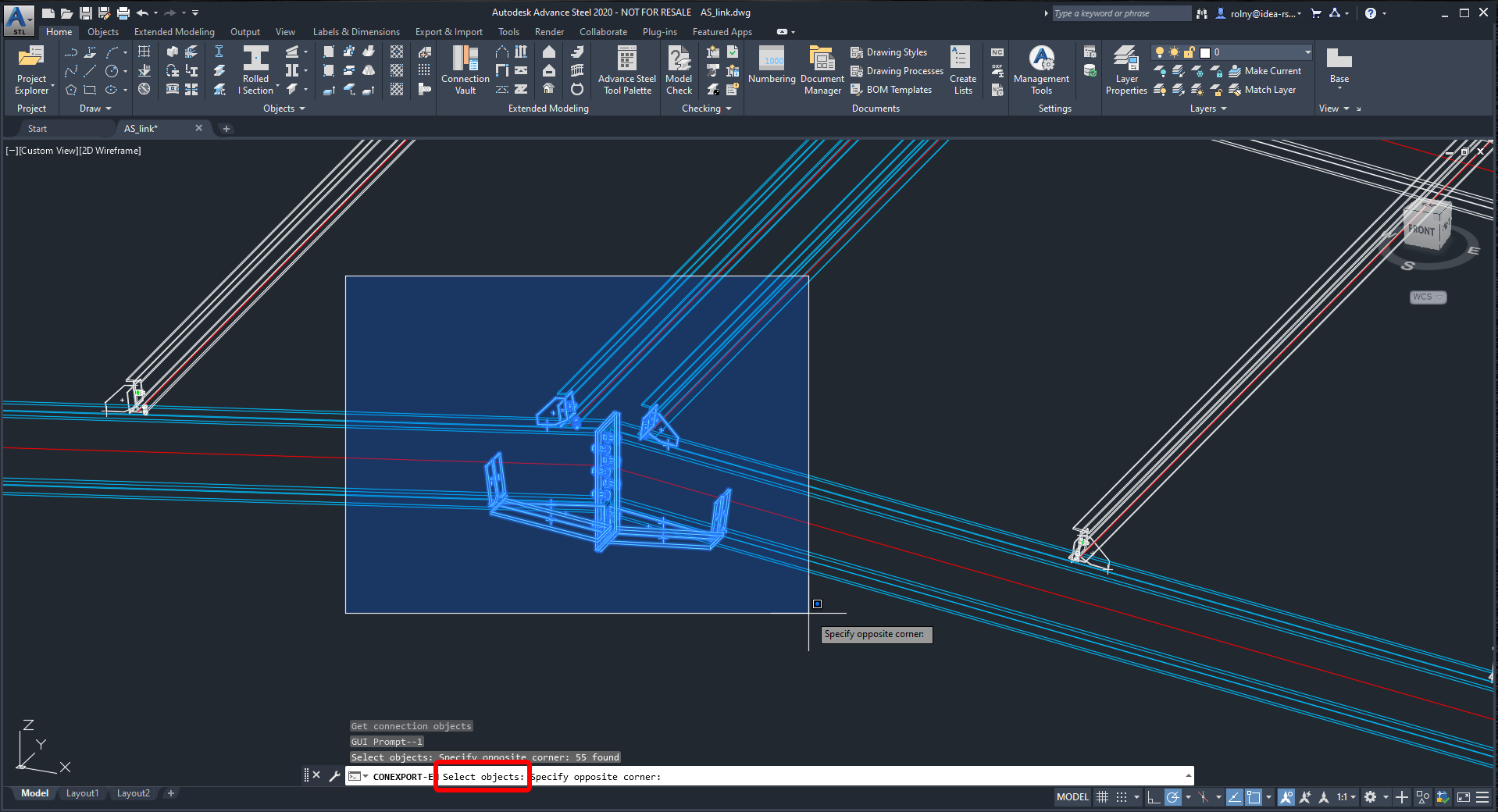 Export is performed and the cloud Viewer is opened in a browser window with the designed connection. Internet connection is necessary.
Other actions can be taken in the Viewer app. To download the 3D DWG file or IDEA StatiCa file, use the corresponding commands under the Project tab.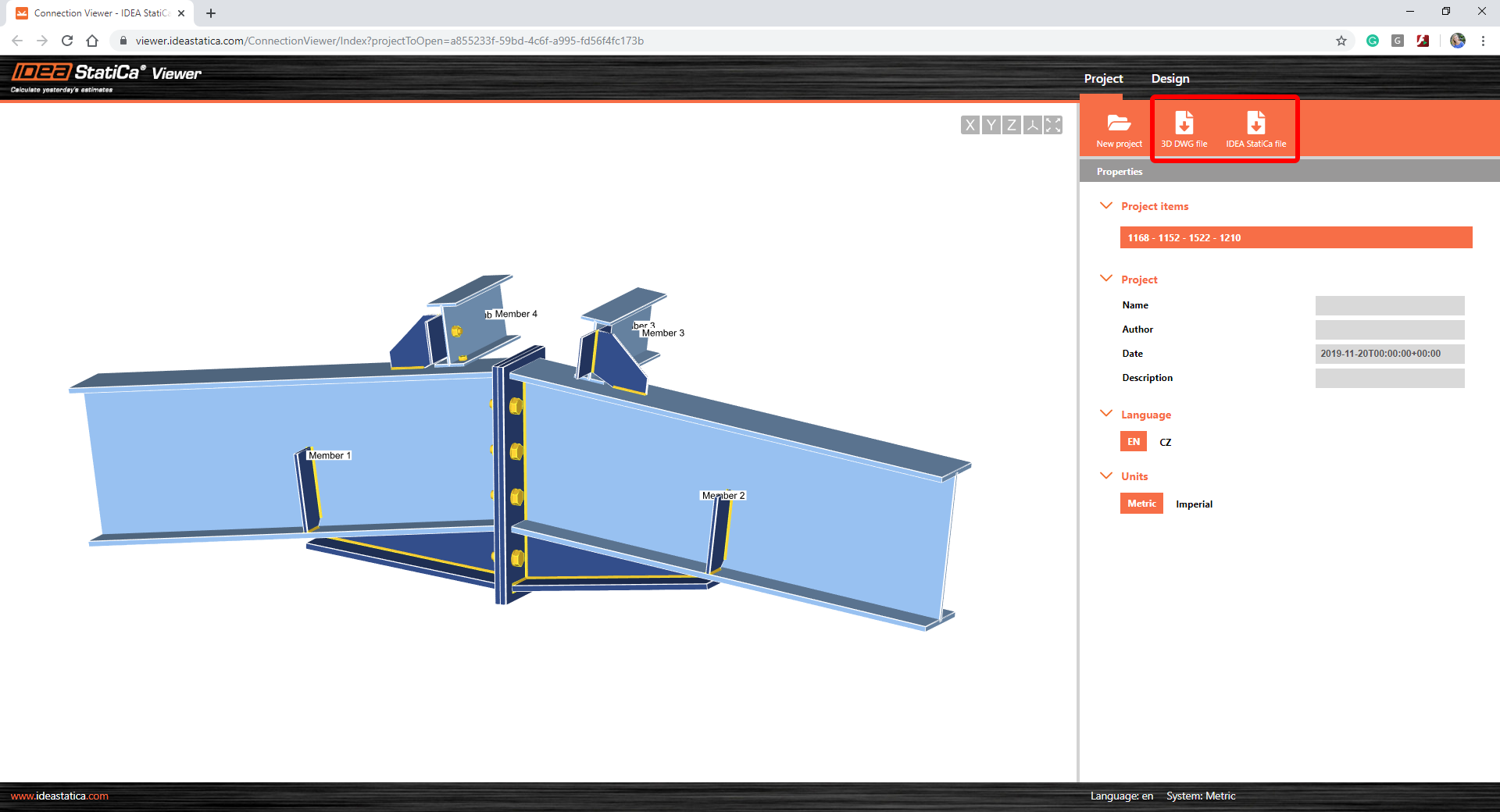 Watch the video to see how to work with the IDEA StatiCa Viewer plugin.
Sample files