Webinar
Tackling IDEA StatiCa Connection – Moment connections
Webinar date:

2021-07-14T00:00:00.0000000Z

(in your local time, 24-hour format)
Join the webinar and learn about
What are the moment connection specifics
How to model them effectively
How to apply load effects quickly and correctly
Short overview of connection stiffness analysis
How to work with equilibrium function
Advantages of pre-design feature
Speakers
Our second part of the summer webinar series for beginners is dedicated to moment connections. We'll review their specifics and go through the effective ways of modeling, correct loading, and assessing the results.
Our summer webinar series targets the IDEA StatiCa users who are either new to the software or would like to remind themselves of some elementary features and settings of the software.
Regardless you are a newbie in IDEA StatiCa applications, you've surely heard about moment connections before. In the webinar, we will give you a short overview of what are their specifics and how to deal with them in IDEA StatiCa Connection. Not only you will learn how to model this type of connection effectively, but also how to apply the load effects properly.
We will also explain what is the equilibrium function for and how to handle it correctly.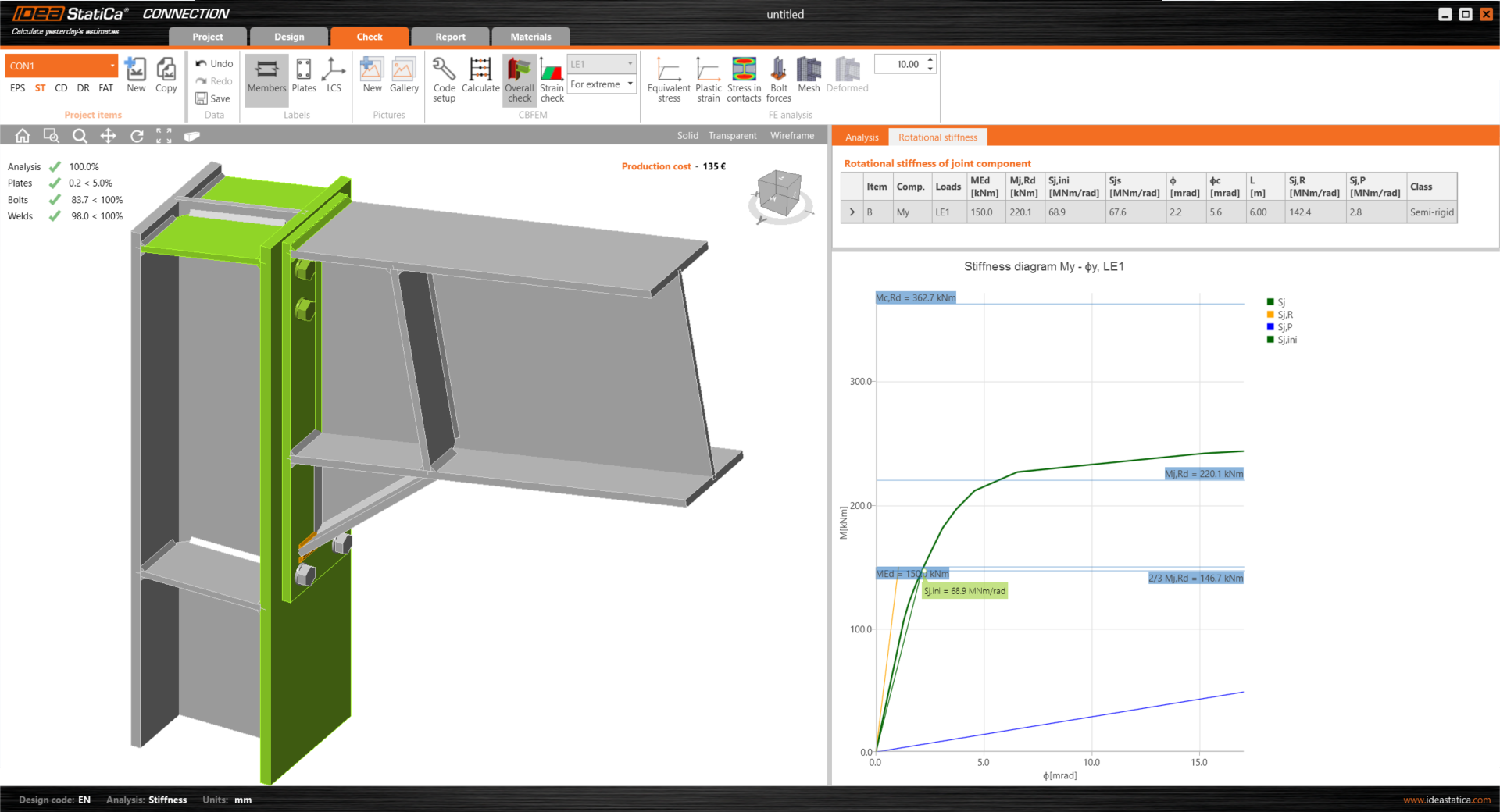 After the modeling part, we'll calculate the connection stiffness and check if we have created the joint as rigid as we wanted. To make the life of structural engineers a little easier, the IDEA StatiCa team prepared an automatic designing function - the pre-design, which advantages will be also mentioned.
Tackling IDEA StatiCa Connection webinar series
Tackling IDEA StatiCa Connection is a new series of five short webinars for beginners to get quickly familiar with the program. From first steps up to BIM links, learn quickly how to use the software and be productive and safe in designing and code-checking steel connections.
There will be five webinars with relevant content:
Don't struggle, sign in for each of the webinars for free and calculate yesterday's estimates with us!
On Wednesday, July 14, 2021, we run two same sessions: the first at 11:00 CEST (Prague time, UTC+2), followed by another one at 12:00 PM EDT (New York time, UTC-4). Register below and join the session that fits your day.