Knowledge base
Connection Browser: Properties, parameters and filtering
We are continuously improving the Connection Browser tool and fulfilling our promise to build an AI automated design based on machine learning technology. Properties of the connection template are enhanced with more Parameters added.
Parameters available within the particular features
Propose:
Connection Design Set (set of joints - IDEA, Private, Company)
Loading type (Moment, Shear, Truss, one, none, or more can be selected)
Design code
Publish:
Loading type
Connection Design Set
Manage:
Connection Design Set
Loading type (editable in Edit mode)
Connectors
Created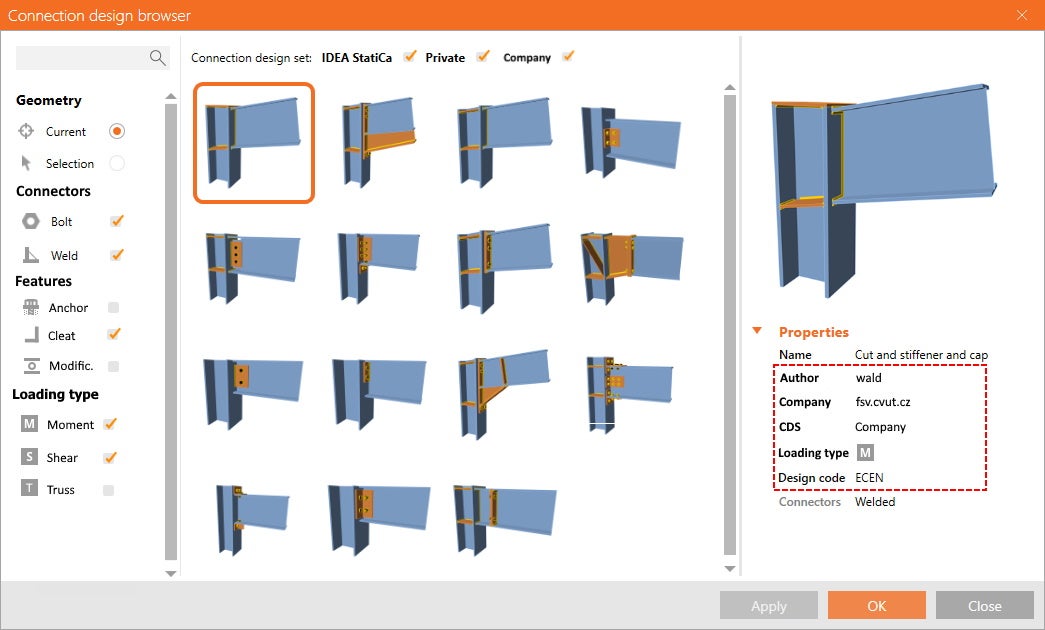 Filtering
For better orientation, filtering, and selection of the most relevant designs, we brought a whole bunch of different Connection Design Items (CDI) into the Propose dialogue.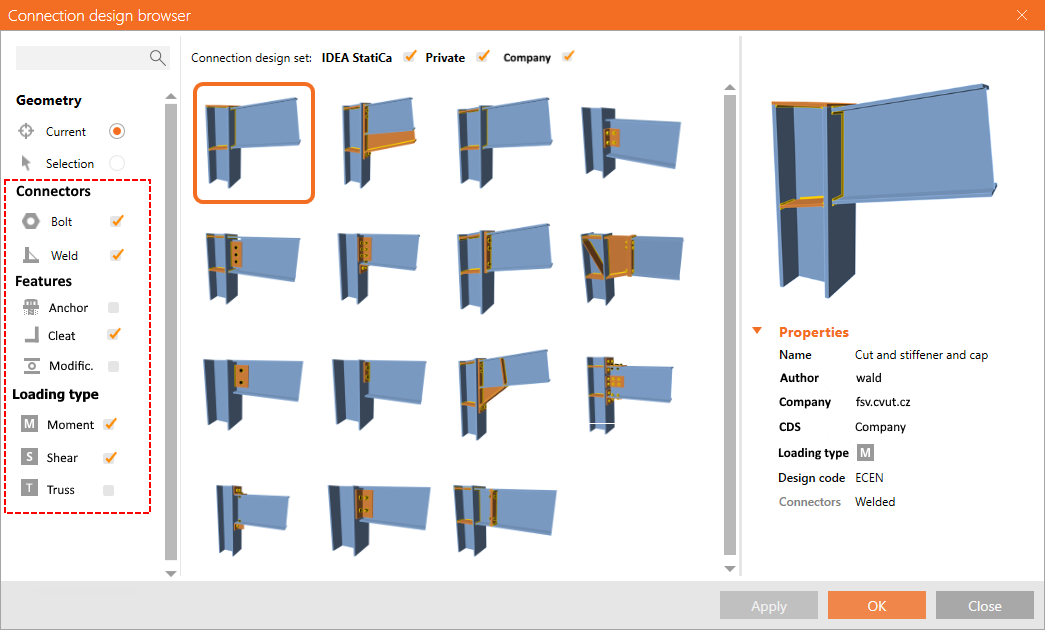 Types of possible CDIs for filtering:
Connectors
Features

Anchor
Cleat
Modification

Loading Type
Available in both Expert and Enhanced editions of IDEA StatiCa Steel.
Download and try features of IDEA StatiCa 22.1