Optimize your steel connections
Model connections, streamline communication, test design configurations fast.
CUTTING DOWN
THE COSTS
According to the Steel Construction Cost joint publication* from the SCI, BCSA and TATA Steel, the combined cost of Fabrication and Raw Material is about 60-80% of the end-product. Implementing IDEA StatiCa as your software for steel connection design will help you trim these by:
Reducing the number of overdesigned structural steel connections
Enabling engineers and detailers to quickly share actionable steel connection data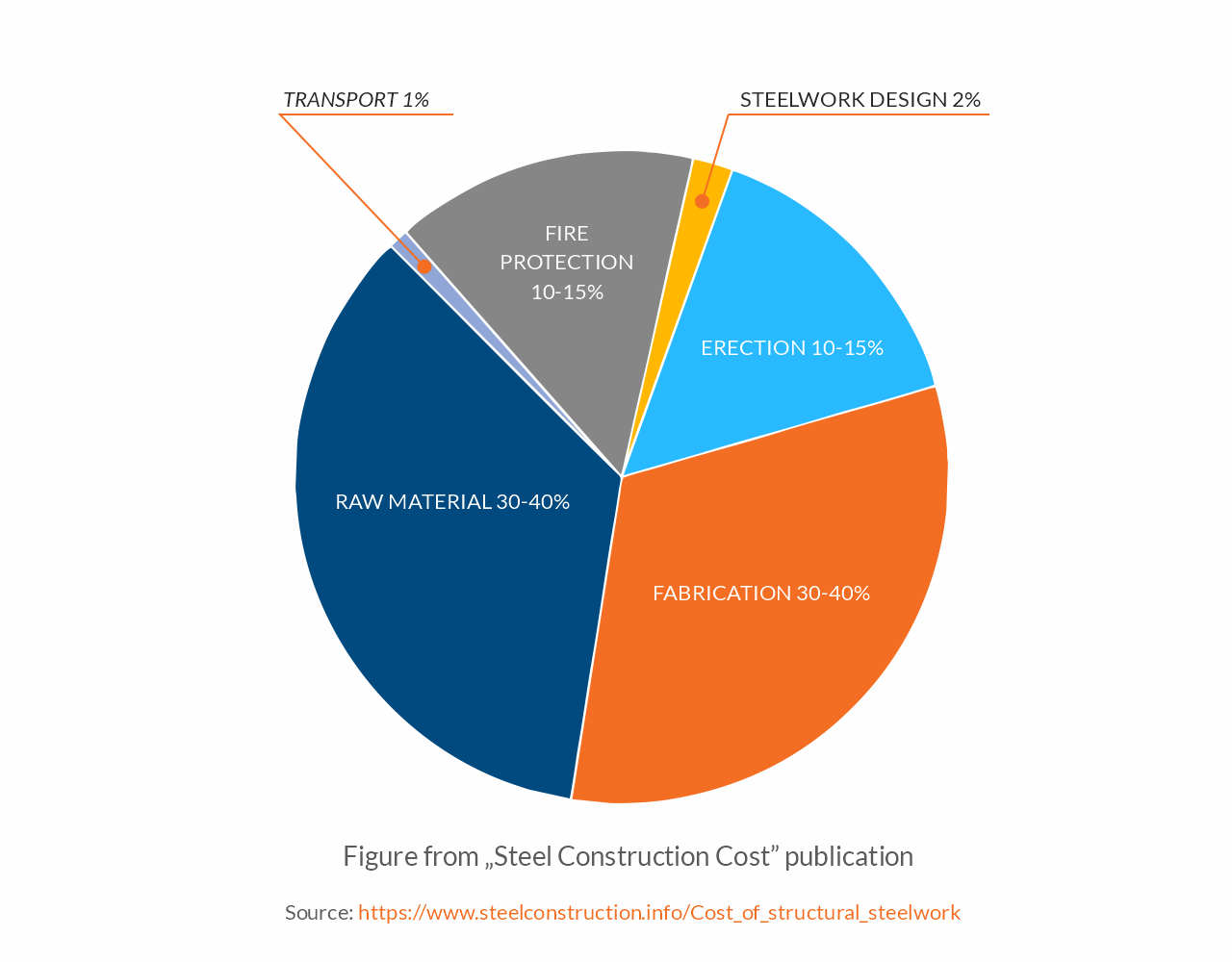 77% WEIGHT REDUCTION

OF CONNECTIONS AT HEATHROW

Steel connection overdesign is a common practice, we all want to be on the safe side, especially for complex welded or bolted steel connections. However, this increases the cost of your projects, making you less competitive. IDEA StatiCa is the best EN and AISC steel connection design software that can analyze and design all types of structural steel connections, removing the uncertainties, opening up optimization possibilities. Applied during the Heathrow extension project, we were able to decrease connection weights significantly!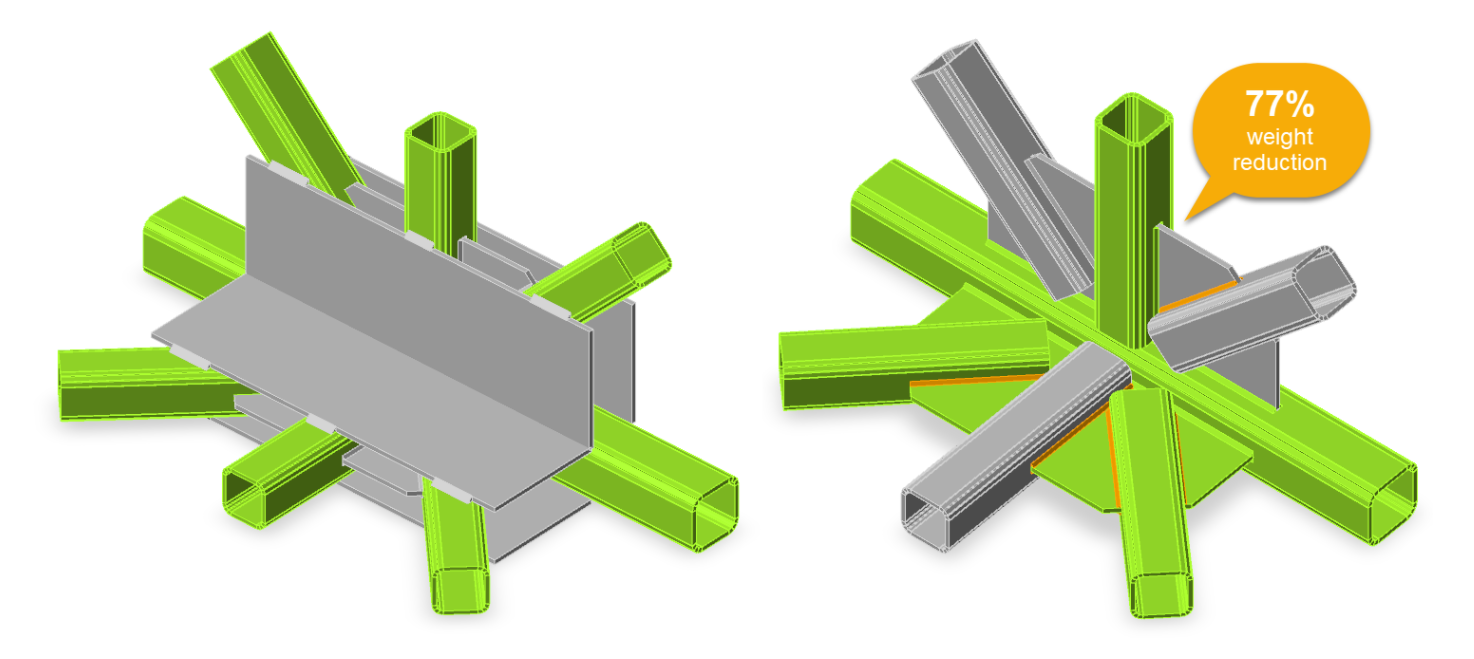 Moment connection vs
shear connection?
IDEA StatiCa automatically calculates and shows the fabrication cost of moment steel connections, shear connections, beam-to-beam connections, and hundreds of others. Decide your design based on this! Set your unique price settings for steel connection details, parts, welds, bolt assemblies, and hole drilling. You can optimize everything - steel connection plates, bolts, welds. In minutes.
Read more in the article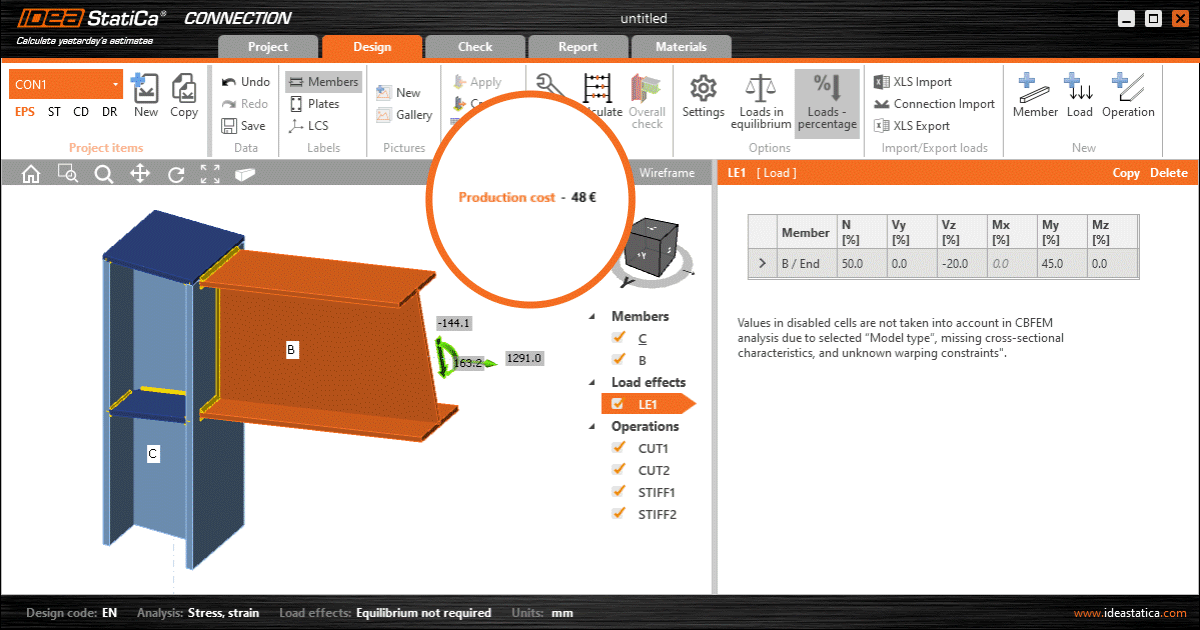 Designed by our customers
Rocky Mountain Metropolitan Airport Drive-Through Canopy, United States
Museum of the Future, United Arab Emirates
University of Cambridge, United Kingdom
Helsinki Olympic stadium, Finland
More customer projects
The best
steel connection

design software

Your connections are getting more demanding, demand more from your software for steel connection design! Overall stress & strain check, stiffness analysis, seismic and capacity design, design resistance, buckling. Everything as per AISC, EN and other. 3D modeling and result visualizations allow you to take control of the design and test various design options for your structural steel connections.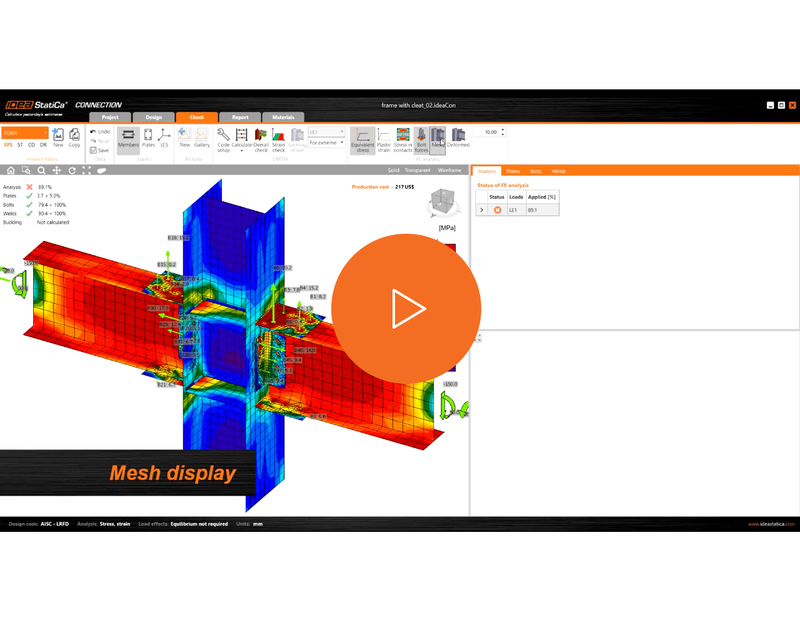 ADAPT FAST

TO CHANGES DURING CONSTRUCTION

IDEA StatiCa's BIM links allow your staff to keep working with their current CAD tools. IDEA StatiCa automatically exports and synchs beam to beam moment connections and all the other types of steel connection during all phases of the project. Your 3D CAD model becomes the single source of truth and helps you minimize potential errors without sacrificing the speed of execution.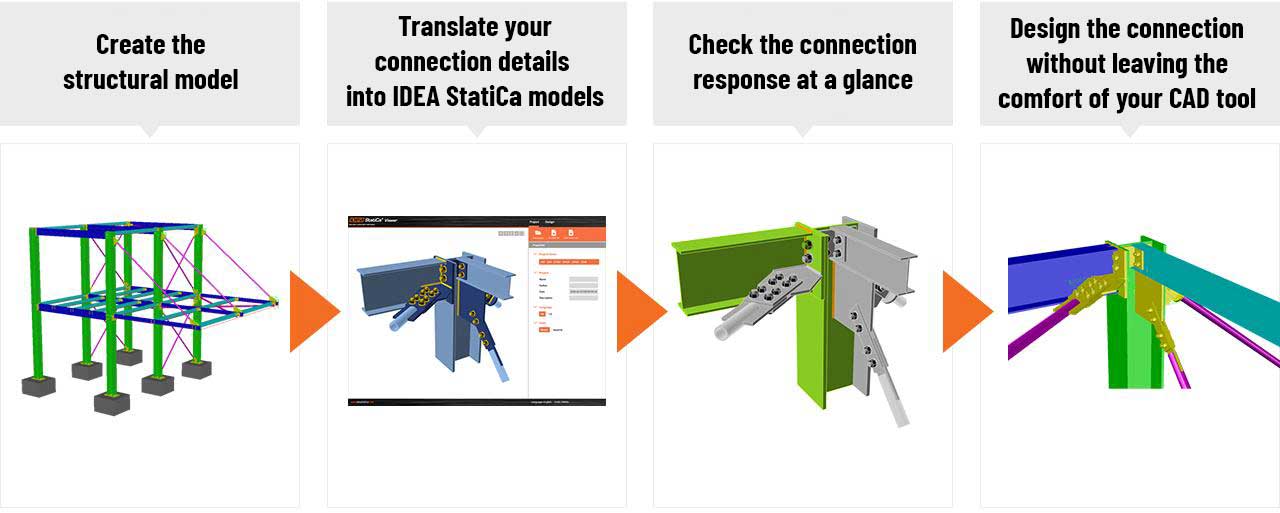 COMMUNICATE MODIFICATIONS
TRANSPARENTLY
Through our free 3D online Viewer, you can share the proposed steel connection design changes with every stakeholder. The realistic 3D model of your, for example, HSS connections, provides a clear description of the design intent without the need to produce 2D drawings, cutting down the time needed to make decisions and move the project forward to meet the deadlines.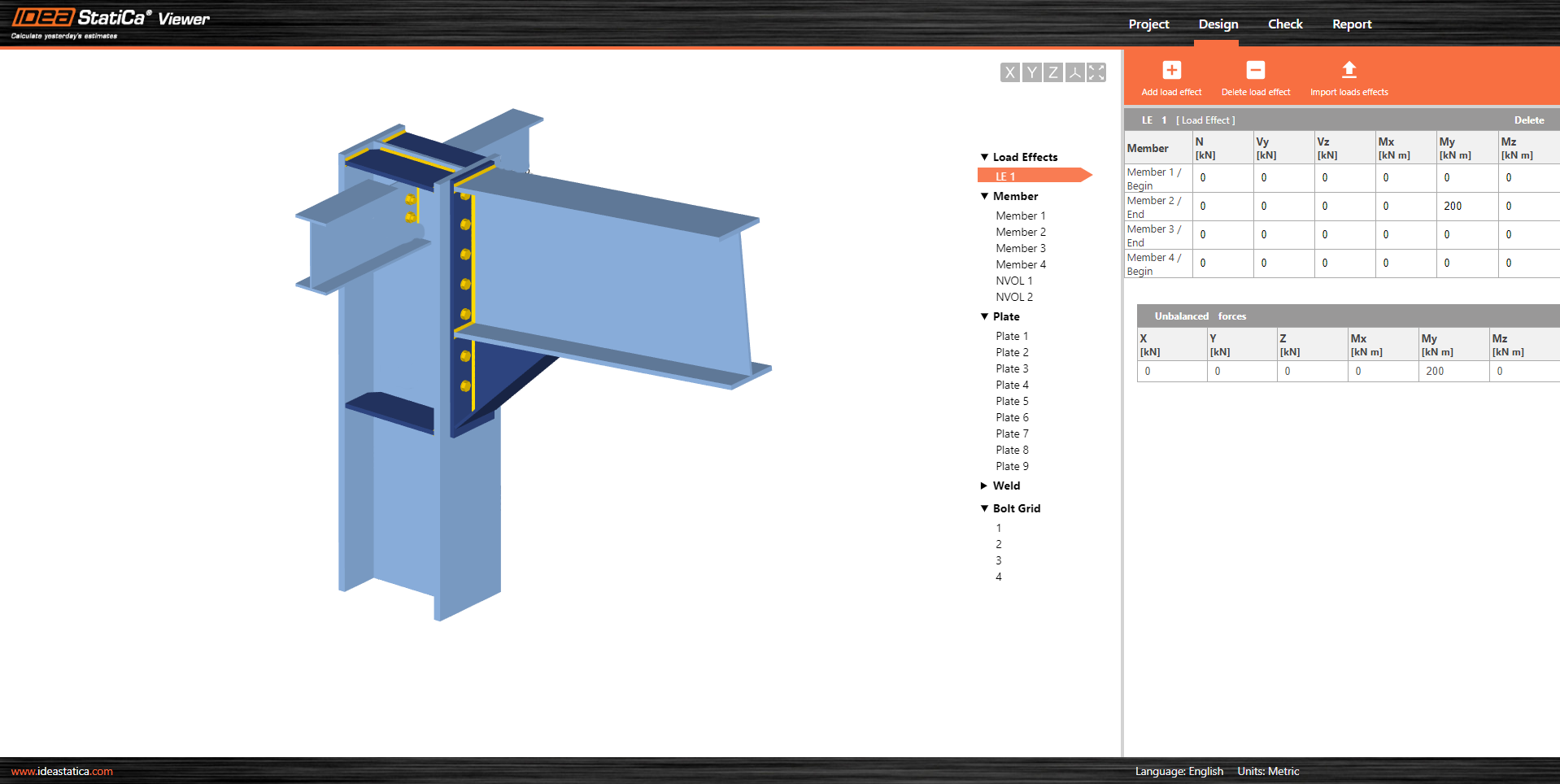 LEVEL UP

WITH THE BEST!

IDEA StatiCa has revolutionized the way that structural engineers do the design of welded connections, bolted connections, and anchorings. Does you design library include shear tab connection, welded moment connection, beam to girder connection, HSS connection, bolted connection, or any other type? IDEA StatiCa can do it!

IDEA StatiCa's EN and AISC steel connection design software is already used by all of the TOP 10 UK Steel Fabricators, but also many other medium-small fabricators in the UK & Ireland who provide connection design services to their customers.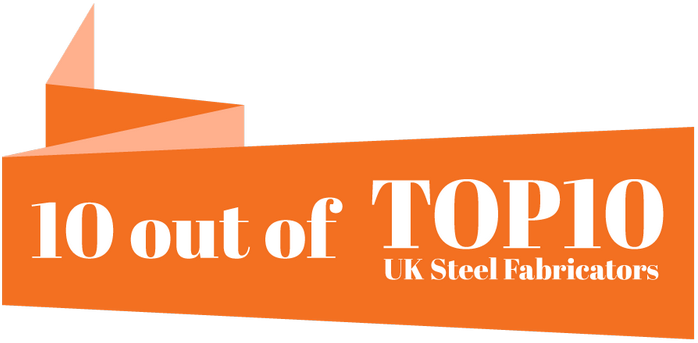 Steel connection

design pricing

How much will you pay and save on steel connection design with IDEA StatiCa? Leverage the feedback of thousands of structural engineers and super-size your connection design process!

Launch price and savings calculator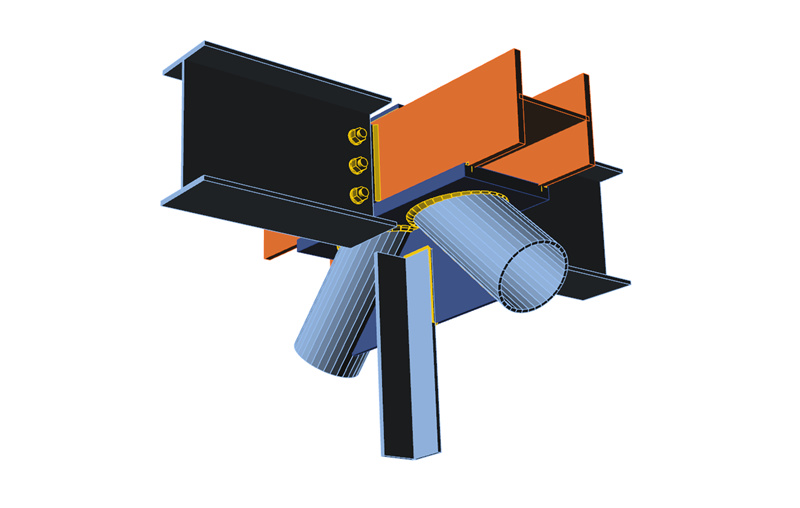 Need help with something?
Our Product Engineers created a wonderful support center for you.
Dave Eckrote
Director of IDEA StatiCa US