Case study
Electrical Vehicle Charging Station
The Netherlands
|
Netherlands
Industrial engineering company, PCA Group, employed Malaysian company, Atech Design, to design a canopy cantilever roof for their pilot electrical-vehicle charging station. Once proved, the project will be rolled out to other sites across the world. The roof will be designed and fabricated in Malaysia and shipped to the site.
About the project
Design criteria for the dual-pitch roof project included:
The structure was to be fabricated in Malaysia and shipped to the Netherlands, however, no on-site welding should be required.
The client wished to have only concealed bolts, which is a challenge as all joints had to be bolted joints for the reason above.
All rainwater goods should be concealed, e.g., guttering and downpipe.
The design should enable any future extension to be executed by bolting alone. If a second structure were to be built adjacent to the existing structure, it should require nothing more than ordering another set and using the same installation method (via motor joints). This is to ensure no downtime of the charging stations is required.
The design should cater to various roofing materials (e.g., PVC, metal sheets, glass, etc.), and any combination of them, as they will be used at many different locations and the station operator may wish to use a different kind of aesthetic.
The steel connection design should be compliant with Eurocode, including structural codes and loading.
A structural scheme was envisaged using:
a hollow section column (for concealing the downpipe)
a tapered hollow section rafter
an open-top (orientated channel) tie beam to support the gutter and roof
For steel member designs, commercial structural analysis software STAAD.Pro® was used for linear analysis and code checks, together with FEA software Ansys® for non-linear and buckling analyses (for the tie beam). IDEA StatiCa was chosen for joint designs and all steel connection designs.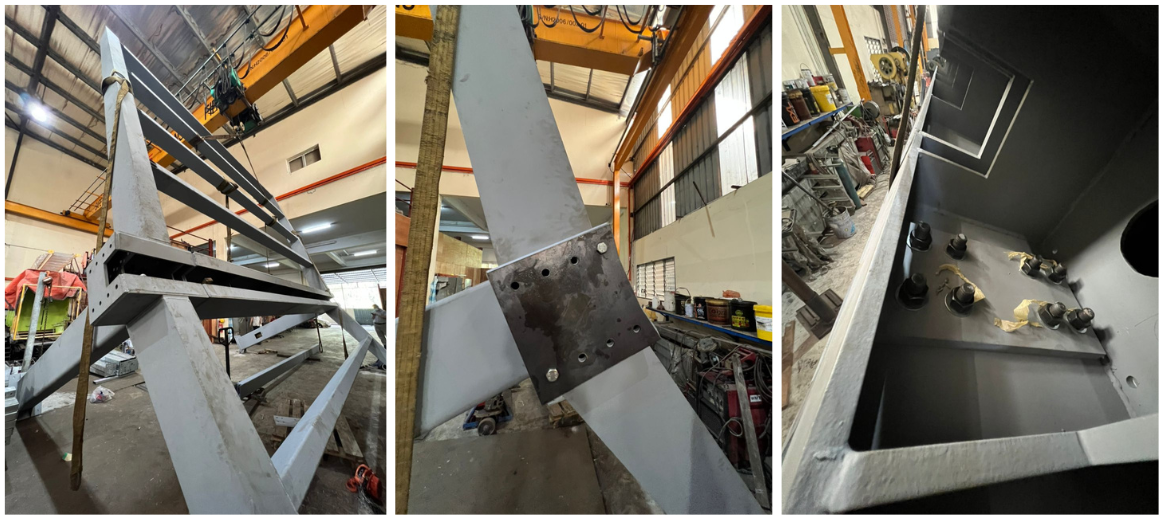 The member end force can be exported from STAAD.Pro to IDEA StatiCa effortlessly. You don't need any extra effort to do the tabulation or to key them in one by one. Integration between the two enables joint designs with little hassle and zero error.

Chew Ooi Teck
Director – Atech Design
Malaysia
Engineering challenges
Special joint modeling was required for the column-rafter-tie beam joint. This was the most critical component of the structure as it would materialize the client's key aesthetic requirement (concealed downpipe, gutter and bolted joints). However, it was at a highly stressed junction.
Chew Ooi Teck and his team embarked on a trial-and-error process to fix the overstresses while also addressing the installation constraints such as logistics and weld/tool access. In fact, they had to make adjustments to account for the average size of the European hand to ensure the spaces were big enough to enable installation. This is one of the reasons that backing plates as well as stiffener plates were used to resolve the overstress issues.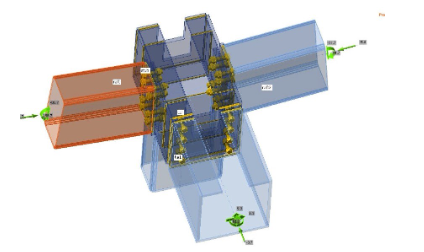 At first, we were skeptical about using IDEA StatiCa to design the special joint, worried it would take too long to model and propose strengthening. But our initial doubts were unfounded. The whole process, including strengthening, was settled within just two hours. We were surprised we were able to explore so many strengthening options for unconventional joint details.

Chew Ooi Teck
Director – Atech Design
Malaysia
Solutions and Results
Not only have Chew Ooi Teck and his team successfully modeled and constructed the special joint to connect the rafter column and the tie beam, but they met the cost, installation and operational constraints with minimum trial and error. They used a pair of U-shaped stiffener plates for strengthening and so were able to provide an un-welded backing plate to enable weld access and an opening at the top for the discharge pipe.
The solution was stable and fast and everything was done with minimum effort thanks to IDEA StatiCa. It took a third of the time it would have taken us by hand. We'll definitely use it in the future. It's an eye opener. We knew it could be done, but we didn't know it would be that easy.

Chew Ooi Teck
Director – Atech Design
Malaysia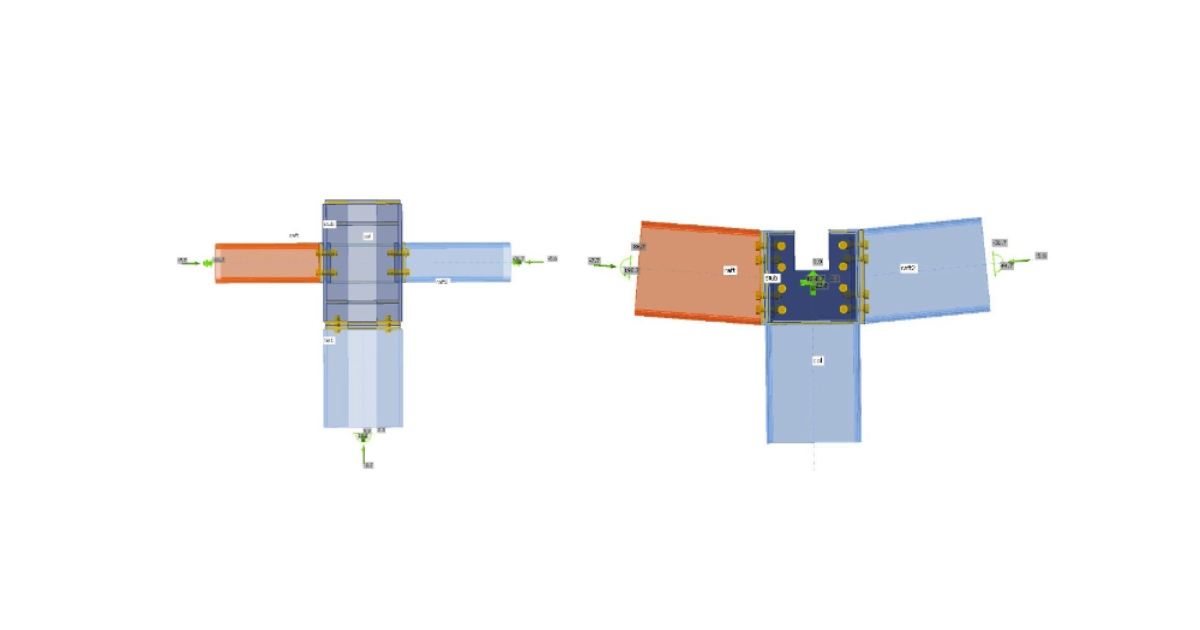 About the company
Founded in 2017 by Ir. Chew Ooi Teck, Architectural Technology & Engineering Computation House, Atech Design (M) Sdn. Bhd., is the first all-in-one parametric design consultancy specialist in Malaysia.
From the outset, the company provided design verification, value engineering and construction coordination services to trade contractors. But over the years, it has extended its offering to incorporate façade work on various iconic buildings (such as Encore Melaka and LBS HQ) as well as computational work such as finite element analysis (FEA) in order to solve problems that traditional engineering methods, which are set by pre-defined codes, formulas and assumptions, couldn't solve efficiently.
Atech Design won an IDEA StatiCa Excellence Award in 2021 in the category "Small-scale Structures".


Did you like this post? Don't miss similar topics!
Join 10,000 fellow engineers and get expert engineering tips straight to your inbox.