News
New IDEA StatiCa version 20.1 has arrived!
The new version of IDEA StatiCa is here!  If you want to know how much your steel connection will cost or how to model, reinforce, and code-check a critical concrete member in minutes, the new version 20.1 is the place to go.
The best way to start is by letting you know where you can download the new version 20.1.
Below mentioned main improvements are just cherry-picked from the large list of new features brought by the new version 20.1. To enable your smooth start with the new version we prepared a full set of tools and activities which you should not miss.
Release notes
A full overview of all new features, improvements and changes is always available in a condensed form of Release notes in the IDEA StatiCa Support Center.
Webinar
There is hardly a better way to get to know all the major improvements than seeing them live introduced by our product engineers. If you missed the webinar on October 7, 2020, you can watch the full recording anytime.
Steel highlights
Whether you are using IDEA StatiCa as a standalone app or via BIM links with FEA/CAD applications, the version 20.1 will speed up your connection design dramatically. All that with our focus to enable engineers to evaluate the requirements of the national code thoroughly, and use the optimal amount of material.
Here are some of the highlights of the new version:
Cost estimation
If you want to know how much the connection will cost, the calculation of connection production costs is here to help you. You can very quickly estimate the final price of the created design and optimize the connection concerning that. All in real-time in the 3D scene, based on your fabrication data.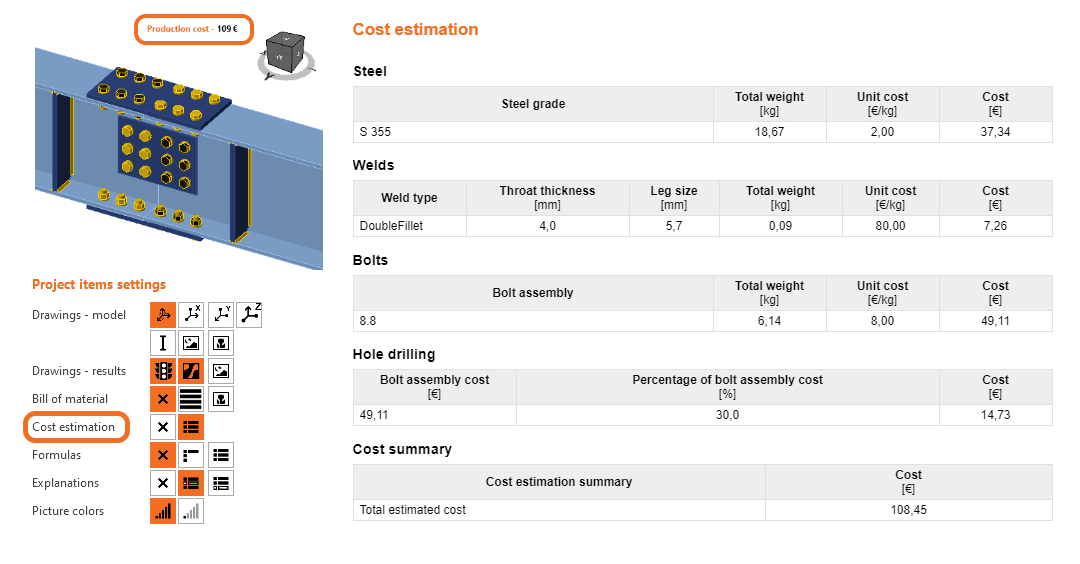 Pre-design
Using the pre-design feature, the IDEA StatiCa engine will proactively model parts of connections for you, and shorten the connection design process this way.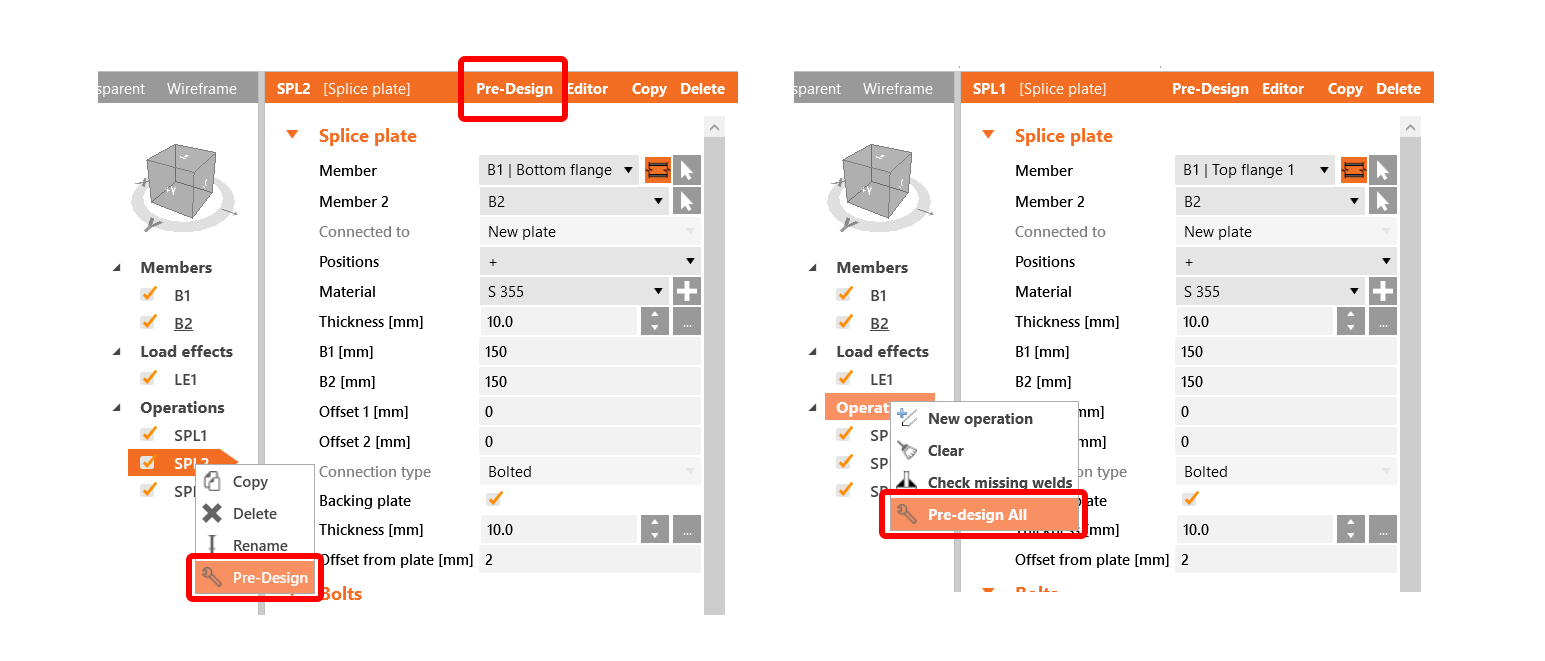 Please note, the feature is in its early stage and was primarily implemented for I-shaped cross-sections and only some of the most common manufacturing operations.
Find more information about pre-design.
Bulk selection of connections from Tekla, Advance Steel, Revit
We know very well, selecting and exporting steel connections one-by-one was not for engineers the most comfortable approach. So, we decided to change that. The Code-check manager (CCM) was improved by the possibility to select multiple joints of the global model in one go.
Would you like to export 10 connections from Tekla to IDEA StatiCa? Just drag over them in Tekla and IDEA StatiCa exports them automatically. Some changes in Tekla? Just click "Sync all".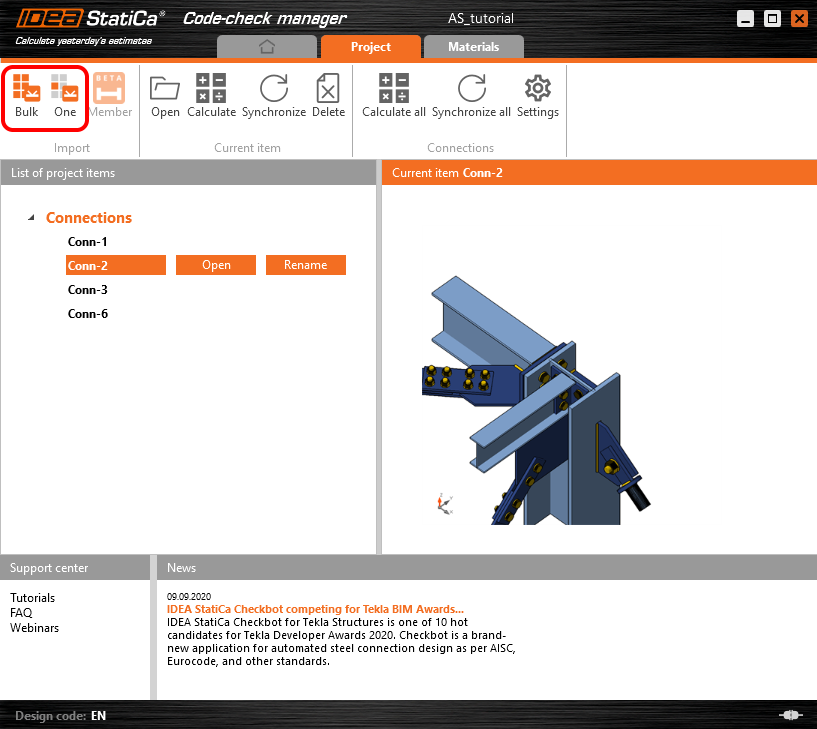 This is feature is available for both CAD and FEA applications. In CAD apps, you will find a new button while in FEA apps, this feature works by selecting multiple joints in the global model and selecting the Connection/Member button in CCM.
More improvements for Steel
Above mentioned improvements are just cherry-picked from the large list of new features brought by the new version 20.1. If you want to know them all, read the full Release notes with an overview of all the new features.
Concrete highlights
As well as for steel, we bring you another batch of new features and improvements to enhance the design of your concrete projects.
Member BETA
To do complete code-checks or run advanced analyses, our users currently have to combine three separate applications - Detail, RCS, and Beam. We are thrilled to introduce you to a brand new application in IDEA StatiCa Concrete - Member. It will unify all the design and code-checks of all reinforced concrete members in one place, in minutes, all integrated into your FEA software.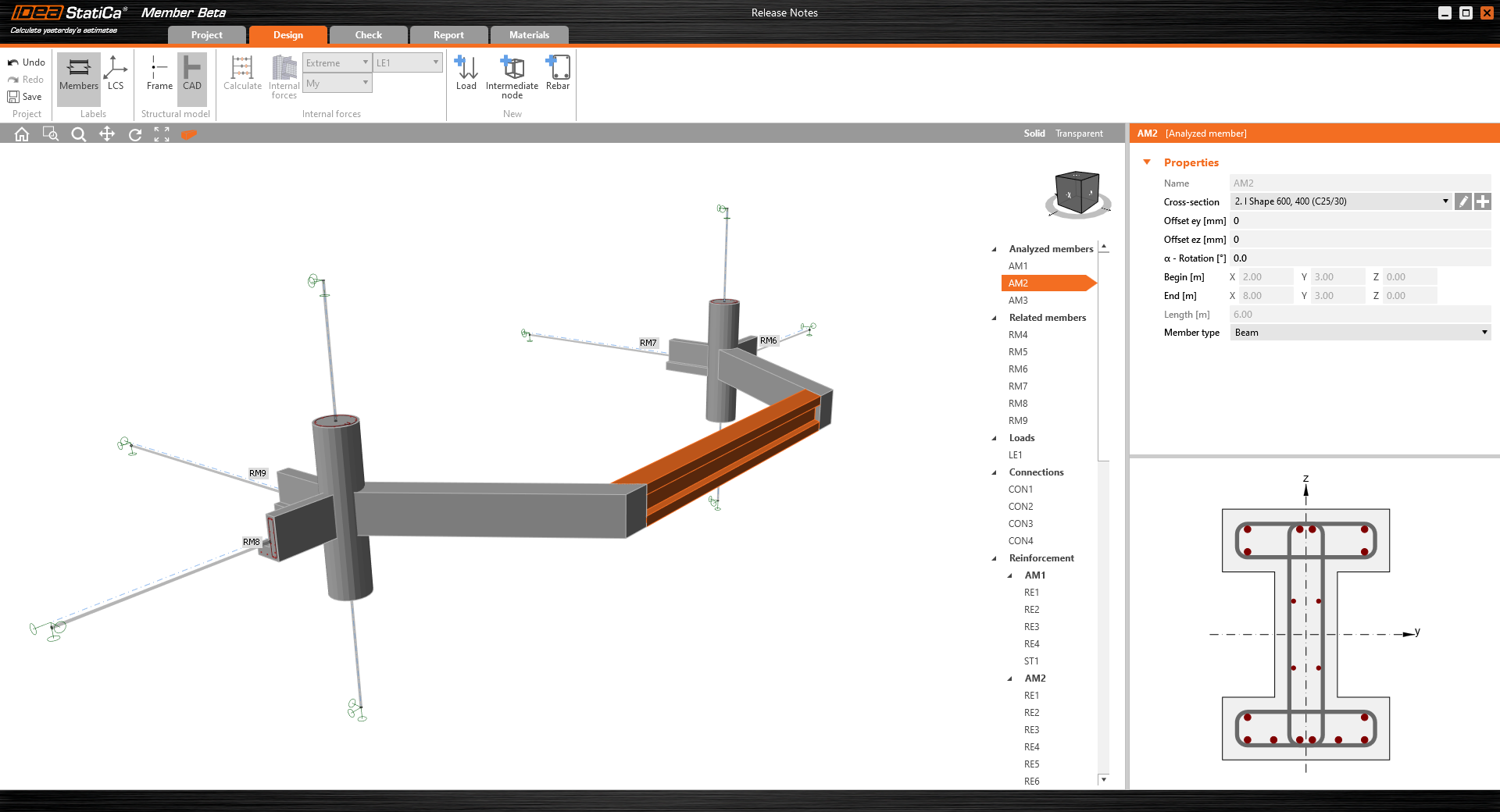 Member will be available in BETA for all users with any concrete license of IDEA StatiCa.
Concrete Member BETA application is introduced in this article.
What's more in Concrete for you?
Besides this whole new app, you can find improvements in our code-checking engines:
Improved Licensing
Next to all the product features, we prepared some improvements on the IDEA StatiCa licensing to enable you flexible and comfortable license management.
One of the most wanted was "Keep me signed in" checkbox to give you the power to decide if your license is locked for you only or it can be released into the pool for other company users.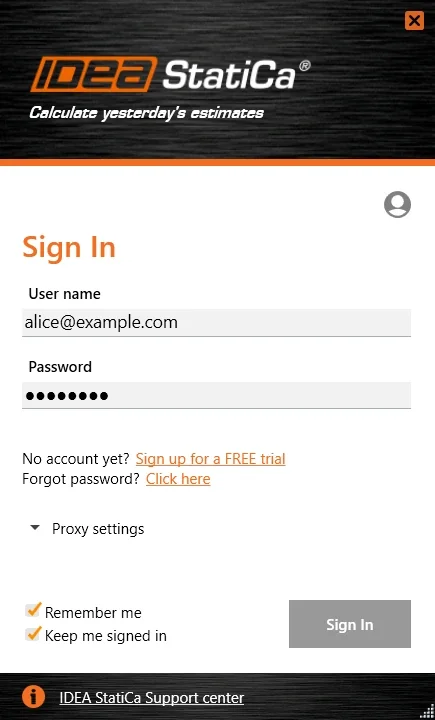 To speed up your usage of IDEA StatiCa the initial start of IDEA StatiCa is now 40% faster due to the improved authentication sequence.
More about licensing improvements described in this article.
We hope you will enjoy all our new features and improvements and would love to hear your feedback anytime.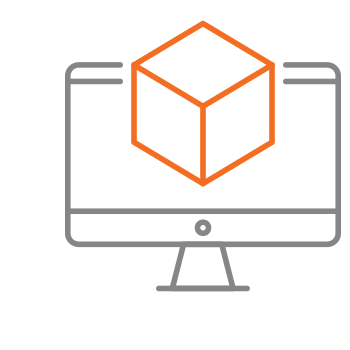 Put the new version 20.1 to the test!
Download the trial version and enjoy all the new features and improvements for 14 days for FREE.