Before version 21.1, the number of calculated and displayed buckling modes was set to six, which, in some cases, was not enough. When investigating the complex members or class 4 cross-sections, this fixed value had placed a restriction on the engineers' ability to complete their checks.
The new version brings the possibility to change the number of modes (shapes and critical factors) evaluated in the linear buckling analysis (LBA): the value can be changed in Code setup in the range of 3–30, the default settings remain on 6. The number of buckling modes can be customized in both, IDEA StatiCa Connection and IDEA StatiCa Member applications.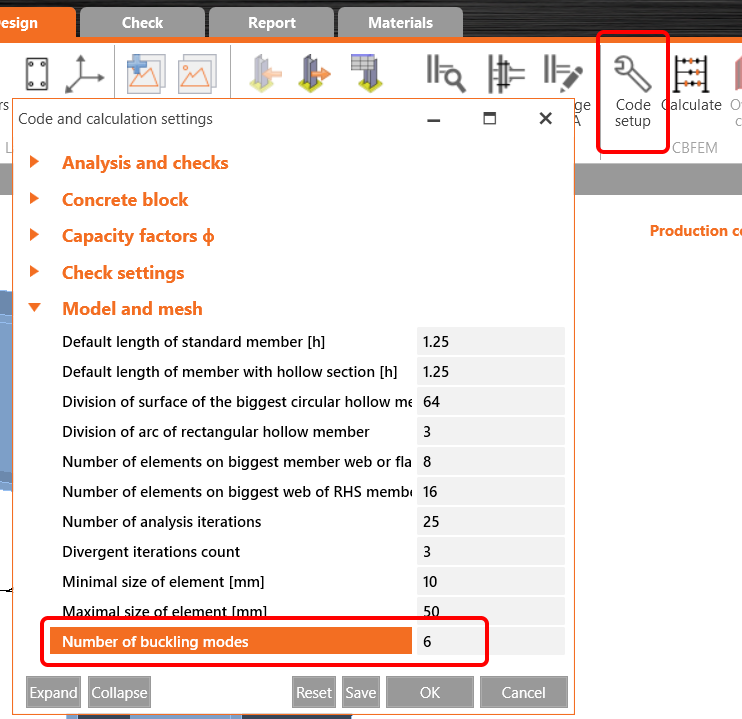 Available in the Enhanced edition of IDEA StatiCa Steel.