Knowledge base
New version indicator
The application will notify you when a new patch is released.
The application will inform the user whenever the new patch is available by the small "i" button in the top right corner. If the icon turns orange, your installed version is outdated.
You can open the Download page directly by pressing the "i" button, which opens the About window. At the bottom, the Update button opens a browser where you can get the latest patch. Again, the orange color of the Update button symbolizes a newly available patch.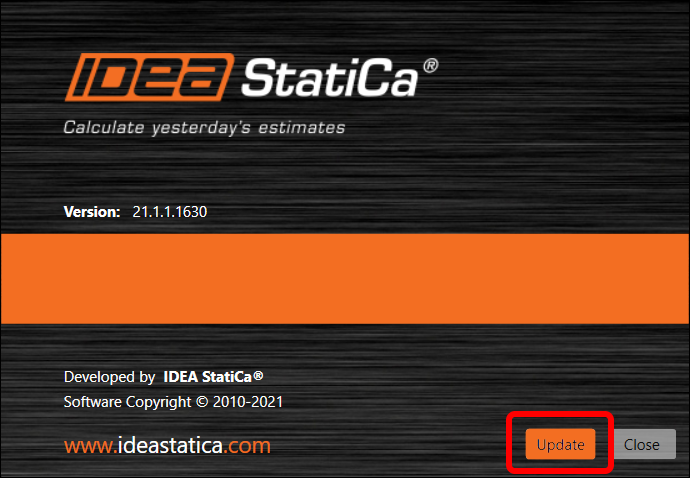 The feature has been available since the 21.1.1 patch.
Available in both Expert and Enhanced editions of IDEA StatiCa Steel.