Knowledge base
License usage analytics
With multiple users using one product license, you might quite often come across the situation when a user cannot access the license because it is occupied by another user. With the license Analytics feature in the IDEA StatiCa User Portal, you can have control over the license usage and clashes.
You can find the Analytics tab under the License & User navigation tile in the User Portal. The feature is available to both license admins and license users. You can set the time span to a given period or custom time frame for both analytical charts.
In the License sessions chart, you can find the number of launches of your license per day. The number does not take into account individual users but shows the total amount of successful launches.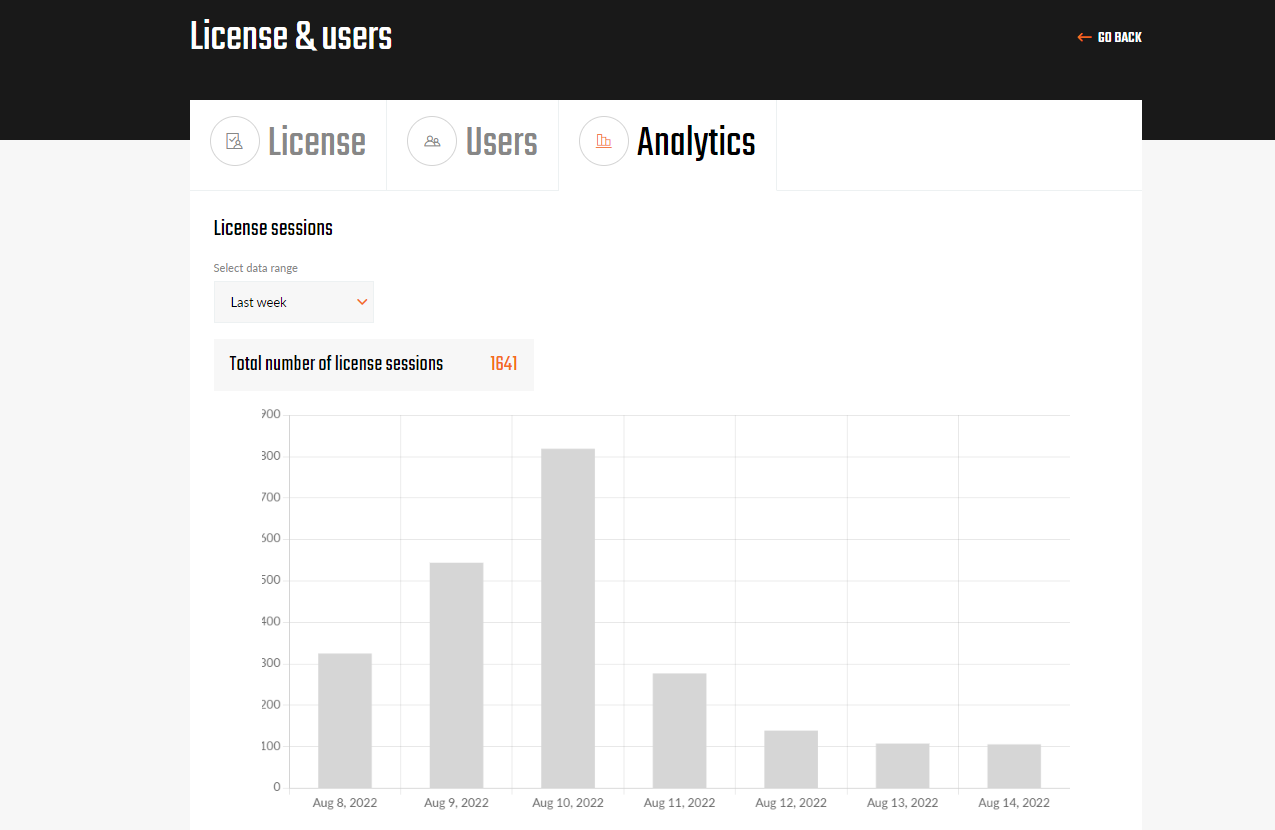 The License clashes chart shows the volume of unsuccessful license requests per day. Thanks to this data, you can see how many times per day could not users of the license access their required seat and work in IDEA StatiCa because it was occupied by another license user (seat-collision).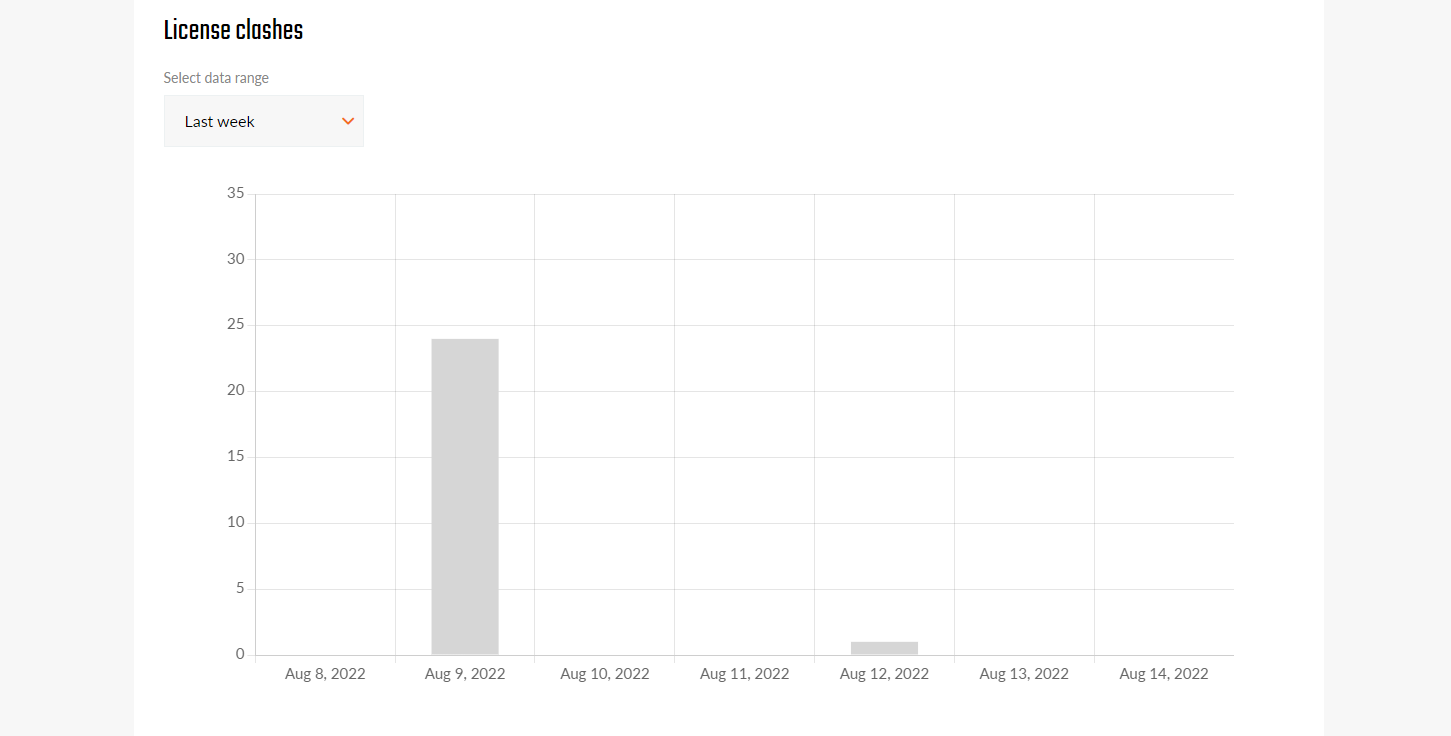 With these two charts combined with the report showing who is using the license, license administrators have full control over the license usage.
If the amount of license clashes is high, you should either ask your colleagues to release their license activations when ending their work on the project or purchase extra seats for your license.
IMPORTANT NOTE! The License Analytics is available for users with installed license IDEA STATICA 21.1.6.0541 or higher. For users with a lower version, the data are not available. Here you can download the newest version and latest patches of older versions.
Need more seats? Ask us now!