FAQ
Who is using the license?
To check the current usage of your company license, log in to the IDEA StatiCa Customer portal at https://my.ideastatica.com/
Check the number of current activations and list of active users.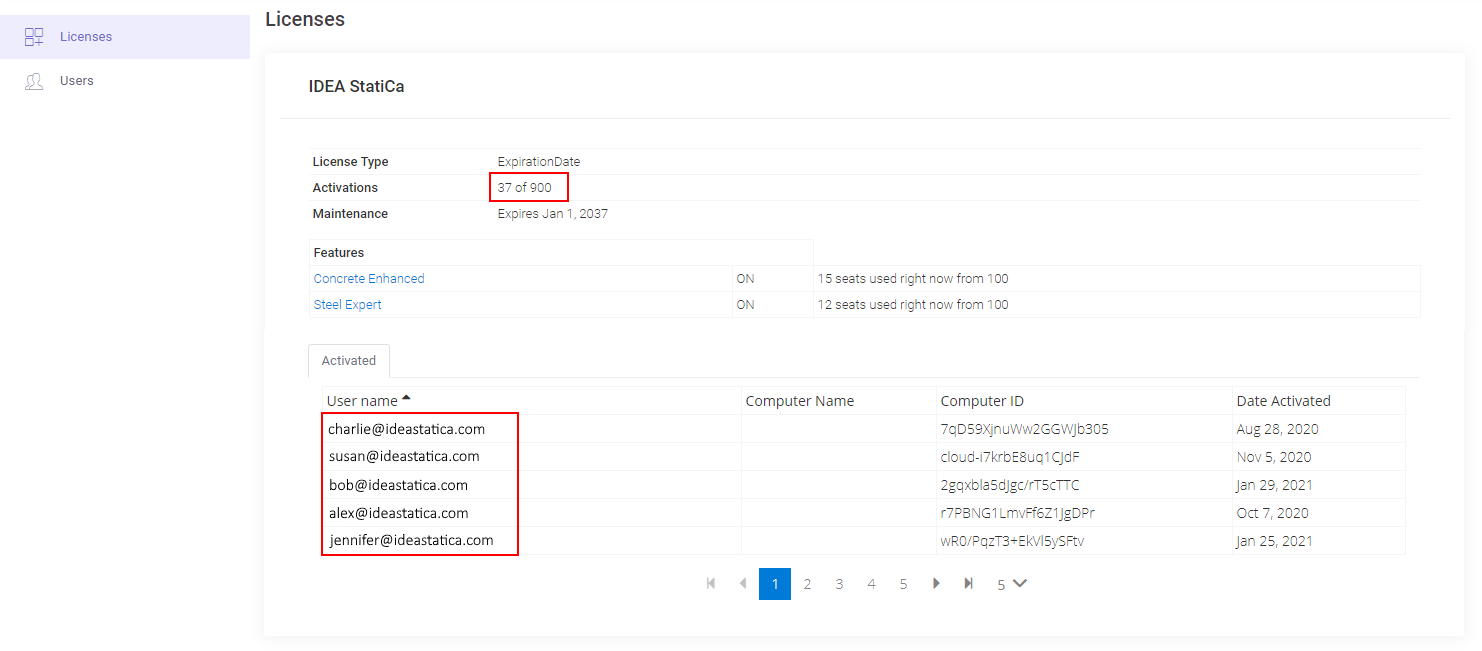 If your activations are used up, ask some of your colleagues to release their license activation.