From version 22.0 on, the Conversion table for cross-section got the more usable skin
In previous versions, looking for your particular cross-section could be slightly unclear as the user had to scroll down the long list of items. As an improvement of usability, we edit this conversion table to be very similar to what is well proven in the Connection app. Now you can select from the set of tiles with distinguished cross-section types.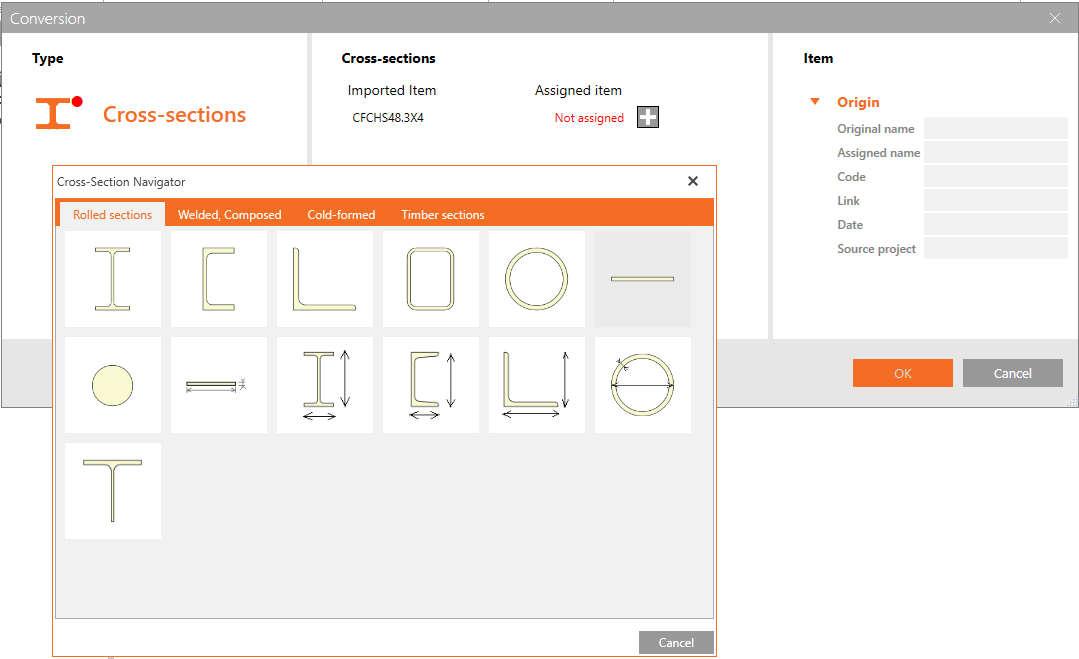 Available in both Expert and Enhanced editions of IDEA StatiCa Steel.