Fatigue analysis type serves to determine normal and shear stress range between two load cases. The stresses correspond to nominal stresses and must be further evaluated using code design methods. It is assumed to be used for the design of high-cycle fatigue details, where no yielding is expected.

The fatigue analysis type does not provide any final resistance or number of cycles the detail can take. It just provides inputs to further calculations according to codes (nominal stresses in user and automatically defined sections).
The nominal stress can be calculated for:
Bolts – in tension and shear
Welds – automatically generated in a plate section next to the weld
Plates – in user-defined sections
The nominal stress is determined by subtracting the stresses of the reference load case from another load case.
If you input more load cases (e.g. the "Reference", LE2 and LE3), you can read results for each load case by switching between LE on the upper ribbon.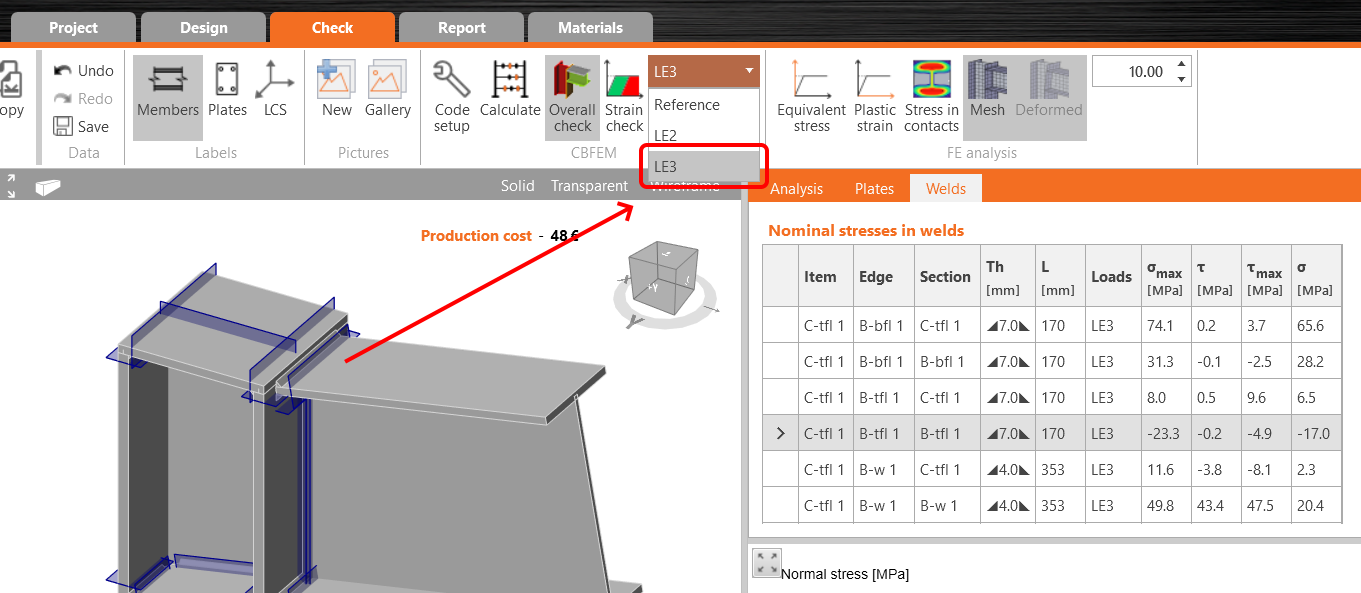 To take a closer look at this type of analysis, please visit our Support Center:
Theoretical Background: Fatigue analysis type
Fatigue analysis – Butt welds of I section
Available in Enhanced edition.