Case study
Facade connections at Midland Metropolitan hospital, UK
|
United Kingdom
|
NOVUM Structures
In this showcase, we are presenting an example of connections of an interior steel structure with an unusual offset arrangement for the cross bracing required by the team of architects of the Midland Metropolitan Hospital near Birmingham, United Kingdom.
The Midland Metropolitan Hospital (in 2020 still currently under construction) is one of the projects where NOVUM Structures, an international specialty contractor for innovative architectural structures, is involved in. This project is a new acute general hospital being built on a 16 acres site in Grove Lane at Smethwick near Birmingham. The hospital was designed by a team led by HKS and including Edward Williams Architects and Sonnemann Toon Architects.
Midlands Metropolitan Hospital flythrough video
Facade connections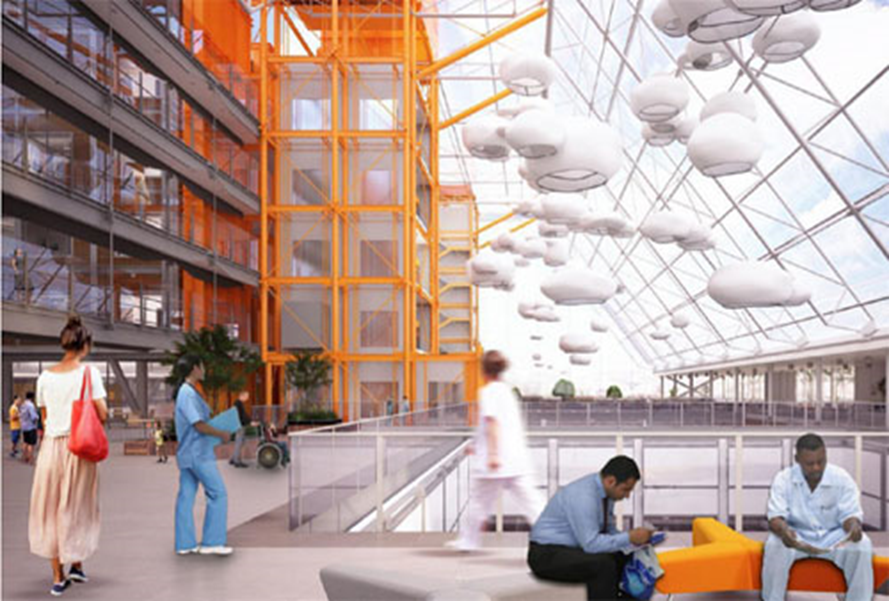 Visualization of the finished project.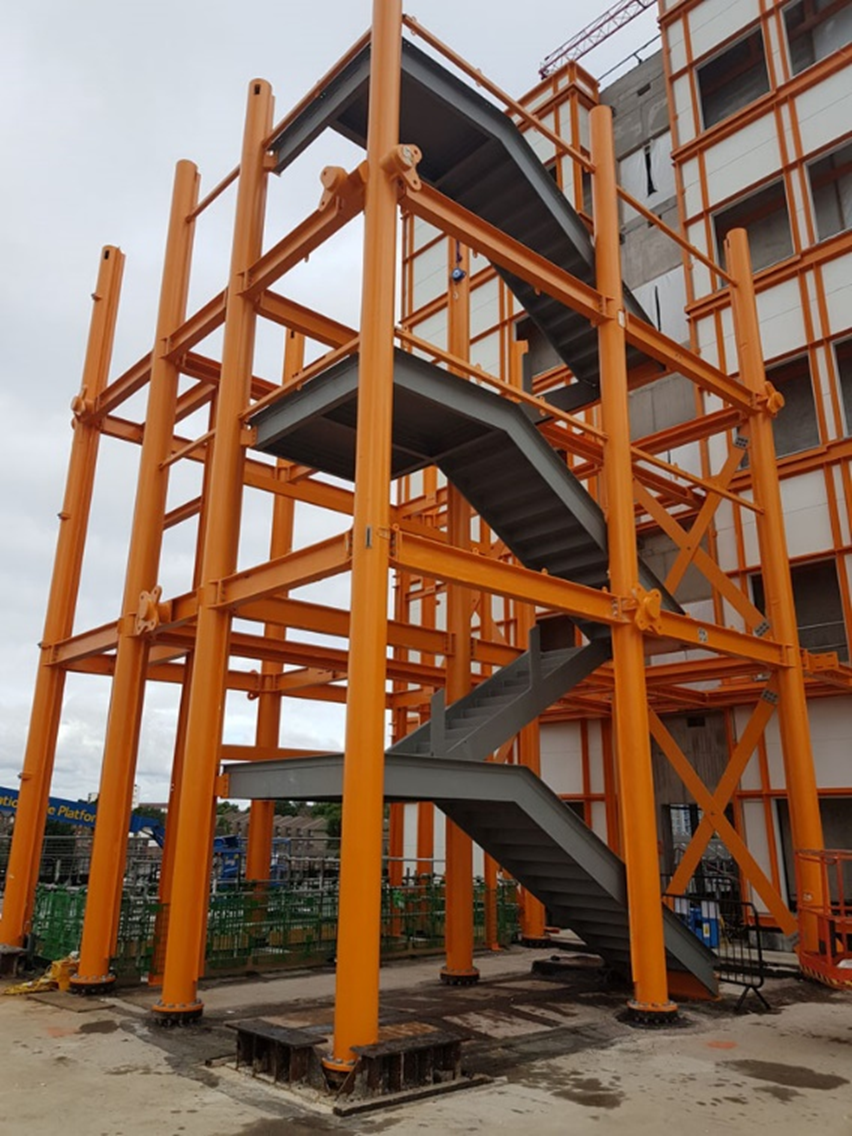 Steel structure under construction.
The connection is part of an interior steel structure and has an unusual offset arrangement for the cross bracing that was an architectural requirement. The bracings are actually MacAlloy tension bars and were modeled as solid bars and double fin plates to simulate the geometry of the MacAlloys end forks.
The three beams are connected with the column through stubs, while the cross-shaped plate that connects the tension bars is welded to the column with a CHS section.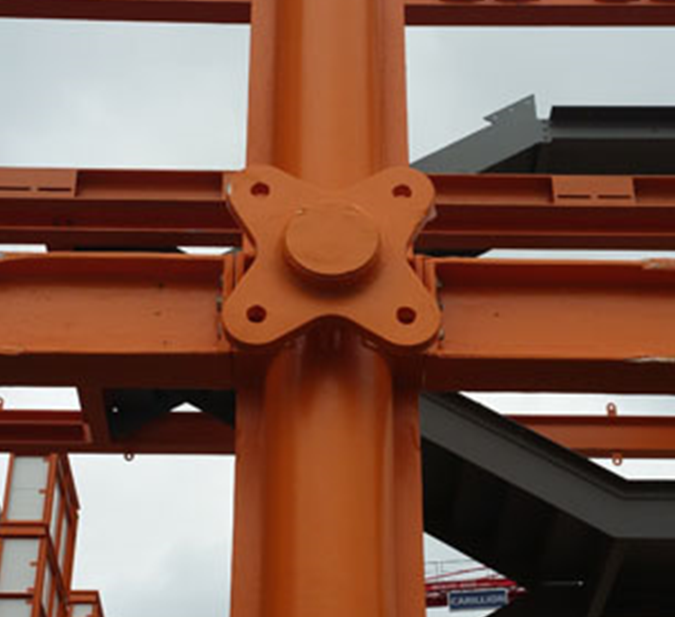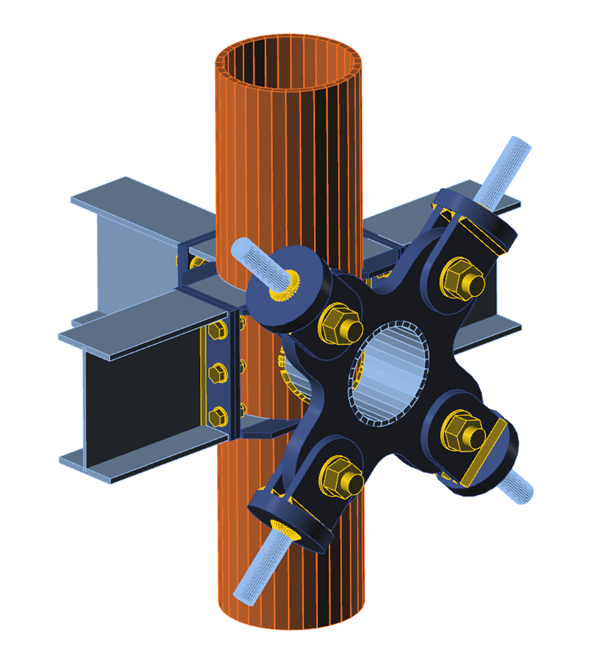 Thanks to the unique approach of IDEA StatiCa, this very complex connection could be analyzed as a whole, taking into account the interaction of all internal parts and loading, which leads to a very precise simulation of the joint and analysis/checks results.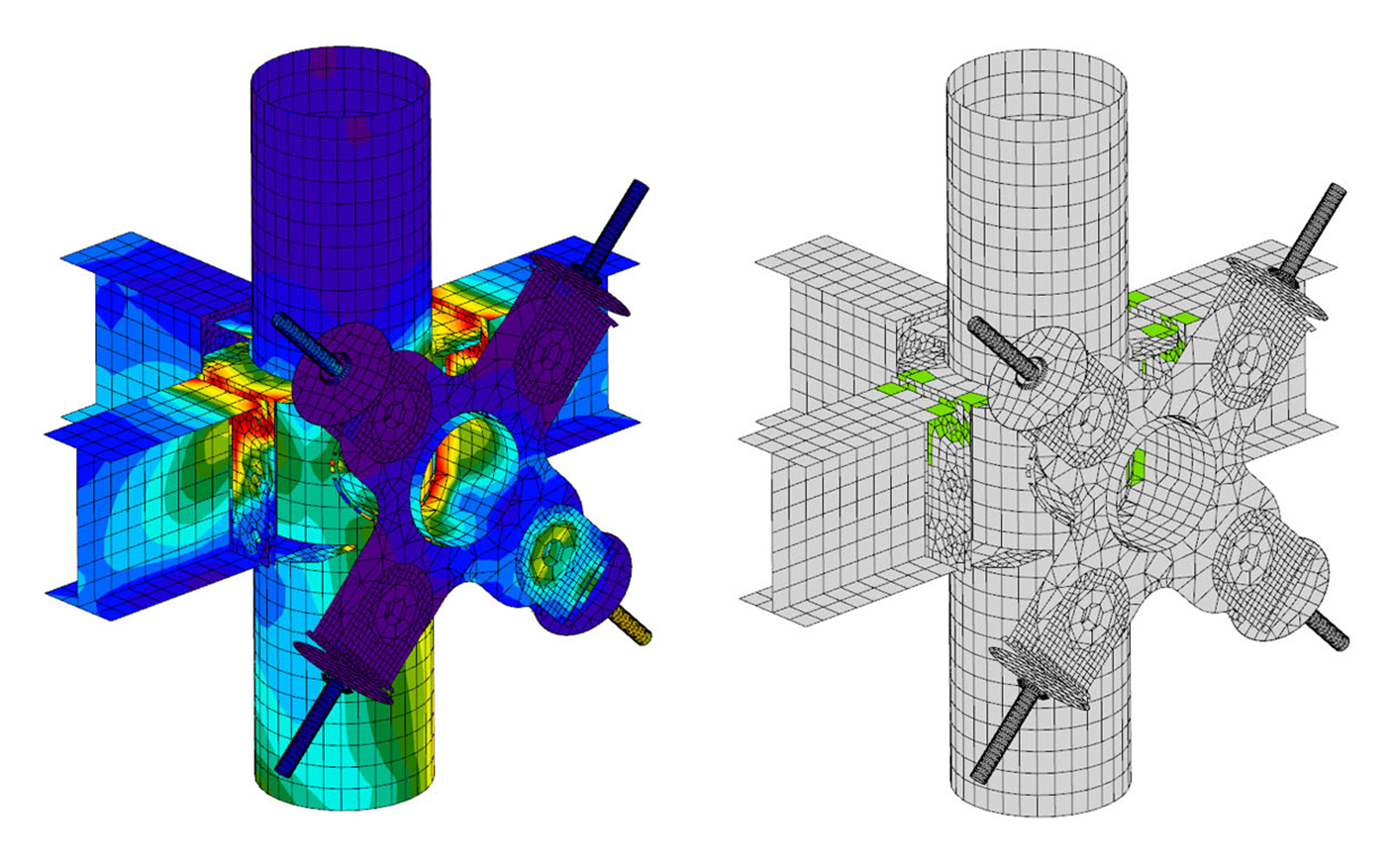 The complete workflow of modeling, loading, and checking of this connection, has been presented in one of the Connection Wednesdays webinar series on 26/7/2017. You can watch the webinar recording:

NOVUM Structures
United States
Novum is a single source international specialty contractor for innovative architectural structures and their enclosure, specializing in Structure + Membrane + Glazing. Novum contracts for the full engineering, fabrication, supply, and build of the majority of the projects it executes. Engineering, material plus supervision is also available. In Europe, it offers Facilities Management Services to building owners for building maintenance, repair, inspection, rope access, and other specialty installation. http://novumstructures.com/
Detail