Case study
Curragh Racecourse, Newbridge, Ireland
|
Ireland
|
Kiernan Structural Steel
In this case study, we are really proud to present an extraordinary project of a world-famous horse racing venue in Ireland that has won an award at the Structural Steel Design Awards 2020. Designed by Kiernan Steel, who also erected various ancillary buildings.
About the project
Written by: Mirivano Carrig & Stephen McKenna
Structural Engineers at Kiernal Steel
The Curragh is an internationally recognized horse racing venue situated in Ireland. Kiernan Steel was involved in the project to design the steel connections and erect various ancillary buildings, including the new center-piece spectator grandstand, which comprises a cantilevered structure on three roof elevations. This new grandstand includes five-star facilities such as restaurants, bars, corporate areas, and superb spectator viewing areas.
Engineering challenges
Prior to adopting IDEA Statica in April 2016, Kiernan Steel, like so many other designers, had to resort to using simplified connection design software, which due to their assumptions, often meant that plates and welds were larger than (what we now know) was required.
Not only this, but the rigid guidance rules adopted by the Eurocodes means that only conventional and standard connections could be calculated, and anything which was out of the ordinary had to be calculated manually using engineering judgment and a degree of conservatism. To this end, we like so many other designers, would use the power of excel to create spreadsheets to automate this process for us. However, this tends to create a "black-box" approach whereby it is very difficult for someone else to check the calculations and validate the results.
We then were introduced to IDEA Statica and straight away saw its potential to speed up the connection design process. In the beginning, we used conventional software for simple connections and used IDEA to create unorthodox connections. However, IDEA Statica has quickly become our main connection design software over the years, which we use for almost all of our connection designs.
The huge 7200m2 cantilevered roof design is the culmination of both structural artistry and architectural vision and is a project in which Kiernan Steel is very proud to have been involved. The roof of this grandstand has cantilevered spans ranging from 27m up to 45m in the double cantilevered areas meaning that this grandstand is the largest cantilevered roof of its kind in Ireland.
Kiernan Steel was not only tasked with erecting this roof, on the contrary – our responsibilities on this project ranged from connection design, steel detailing, clash detection, fabrication, and intumescent painting, to name but a few. We were able to achieve these tasks all within a very congested 6-month window, which saw us design the connections for the complicated structure shown below.
Due to the complex nature of the project, Tekla & IDEA Statica were used extensively (and often in tandem) to design connections for the 1100 Tonne Steel roof, which were required to not only carry out their structural function, but could also be fabricated and installed on-site, whilst still within the slender profile of the roof structure.
To this end, Kiernan Steel had to allow for Mechanical access and equipment in and around their connections, and so it was crucial that not only were the connections as small as possible – but also precision was paramount in the design and detailing of these same members, particularly at the Nodal connections where several cantilevered trusses converged onto a single point.
Currently, Kiernan Steel has been nominated and won its entry into TEKLA's 2019 BIM awards for Sports and Recreation Projects using the Curragh Redevelopment Project as its entry. Using IDEA Statica and the BIM capabilities of Tekla Structures on this prestigious project really made Kiernan Steel stand out in the competition.
Solutions and Results
IDEA Statica has allowed us to design connections much more confidently, knowing how the forces create different stress patterns on members and being able to see visually the effects the correct stiffening arrangement has on a connection. Since using IDEA StatiCa, we have seen an increase in efficiency of welds and plate sizes and an increase in connection design output, which ultimately ensures that the client is getting the highest quality product possible in the shortest time frames.
In addition, being able to virtually see the connection prior to it being implemented into a model means that we can envisage potential clashes ahead of time to problem solve quickly and more efficiently than ever before. To this end, we believe that through the use of IDEA within our company, we have been able to streamline the process between the concept stage to the design and fabrication stage by making use of the speed of connection design as well as being able to transfer connection design templates from other areas within the project into a single IDEA Statica file.
Use of IDEA StatiCa
Kiernan Steel was very fortunate that IDEA StatiCa has been tried and tested and vastly improved over the years. The ability of the software to design quite literally any type of connection has made it the go-to software of choice for modeling any type of connection, from the very simplest to the most complex.
Implementing the IDEA software into our company has been a real turning point for us. It allows us to create connections that are lightweight, cost-effective and structurally efficient all the while giving us the flexibility to design a connection to any imaginable configuration whilst still giving us the confidence that the connections are designed in accordance with the relevant design standards.

Mirivano Carrig
Structural Engineer – Kiernan Structural Steel
Ireland
The use of IDEA StatiCa for this project proved to be no different. In fact, IDEA StatiCa was the sole connection design software used on this project. In addition, Kiernan Steel praises the hard work of the IDEA technical support team for their vast knowledge and swift responses in all areas relating to connection design. IDEA Statica really proved beneficial for us when it was used to design two of the Nodes, which support roughly a third of the entire roof area. These Nodes had hundreds of load case combinations and weighed a massive 30 Tonnes each. The use of IDEA Statica allowed for the most economical and efficient design of these two Nodes to be possible.
About Kiernan Structural Steel
Kiernan Structural Steel, one of Ireland's leading structural steel firms, has adopted IDEA StatiCa in 2016, only a few months since the software was introduced in the market – having seen straight away its potential to speed up the connection design process. Since then, it has become their main connection design software for almost all of their connection designs.
The firm won the category Infrastructure, industrial & recreational structures project in the IDEA StatiCa Excellence Awards 2021.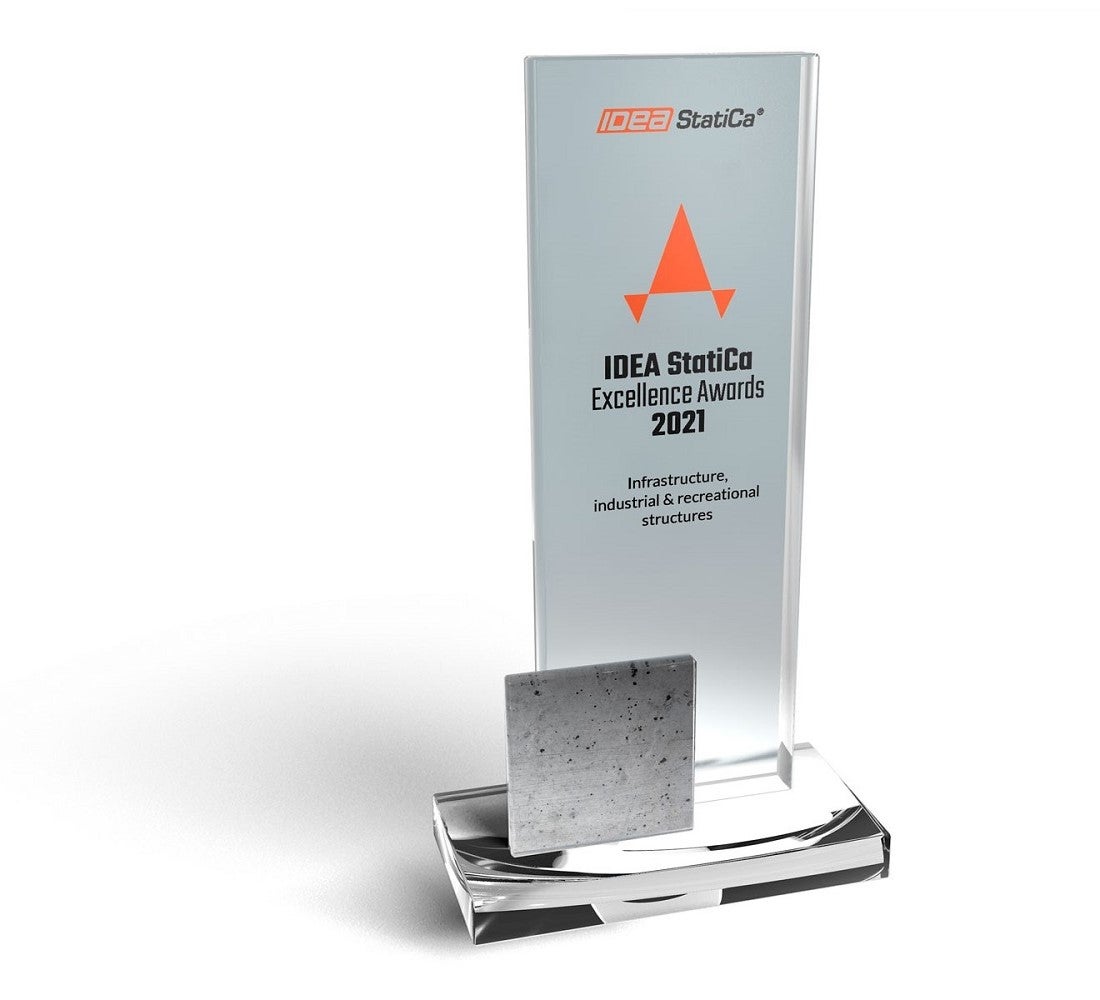 About the authors
The connections for the main grandstand of the Curragh were designed by Kiernan Steel's Structural Engineers – Mirivano Carrig & Stephen McKenna. Combined, their experience in the steel construction industry exceeds 15 years and continues to grow. Over the years, they've used the power of IDEA StatiCa to create and solve a whole raft of connection types – ranging from the very simple to the very complex.
With a wealth of technical knowledge and constructability techniques, they use their skills to ensure that every building is designed so that it is the most efficient it can be as well as ensuring that it has a few issues on-site as possible while maintaining the quality and health and safety ethos of the company.
Watch the interview with engineers
Curragh Racecourse project webinar record
IDEA StatiCa engineers prepared a webinar about the Curragh Racecourse connections:

Kiernan Structural Steel
Ireland
The core business of Kiernan Steel is structural steel design, detailing, fabrication, off-site intumescent painting & site erection for large scale commercial and industrial projects. To date, we have designed and fabricated buildings, in Ireland, UK, Germany, Portugal and the Netherlands to name but a few.
Details