News
Mott MacDonald testimonial at 2018 User Day, London
Matthew Pearce, Principal Engineer at Mott MacDonald, presenting how IDEA StatiCa has been used to deliver complex projects in the Users Day 2018 conference in London.
In the video, Matthew is showcasing a couple of projects implemented by Mott MacDonald where steel connection design played an important role.
As a part of his presentation, Matthew explains how connection design held them back in various projects and was causing constant delays. Due to this, Mott MacDonald run through a software selection process to find the best solution for connection design.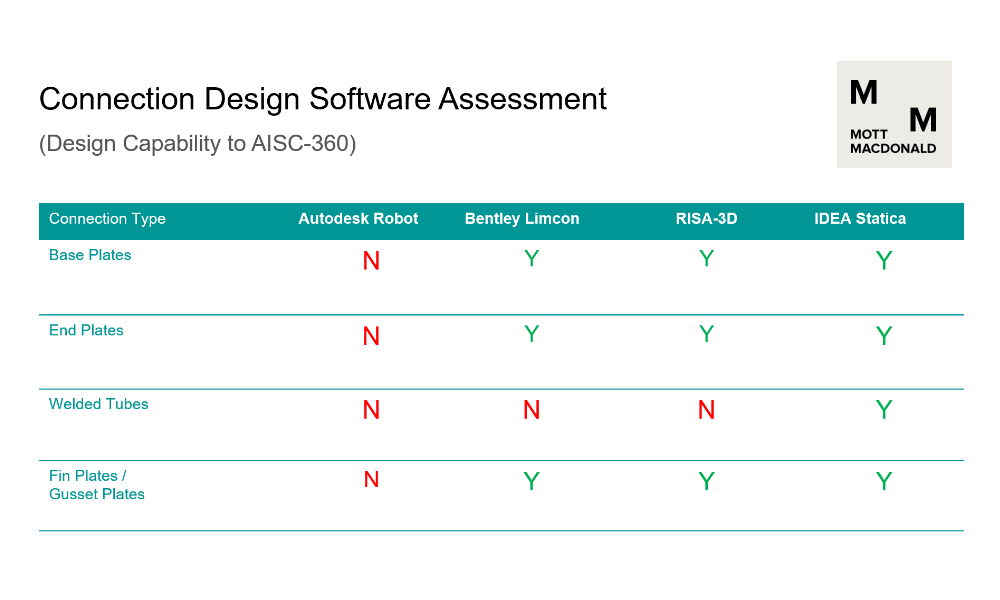 Using IDEA StatiCa for one of the projects decreased the design delivery time to half and lowered the design costs by £30k comparing to other projects where traditional methods of connection design were used.
Watch the full presentation recording: