RENDI POSSIBILI LE TUE IDEE
Progetta tutte le tue connessioni, indipendentemente dalla topologia, in pochi minuti
Progetto della connessione
reso semplice
IDAE StatiCa Steel consente di progettare e verificare connessioni saldate o bullonate, giunti 2D o 3D e collegamenti a terra di qualsiasi topologia. In una relazione completa di disegni si ottengono i risultati di verifiche soddisfatte/non soddisfatte in accordo alle normative AISC, Eurocodice e ad altri standard nazionali.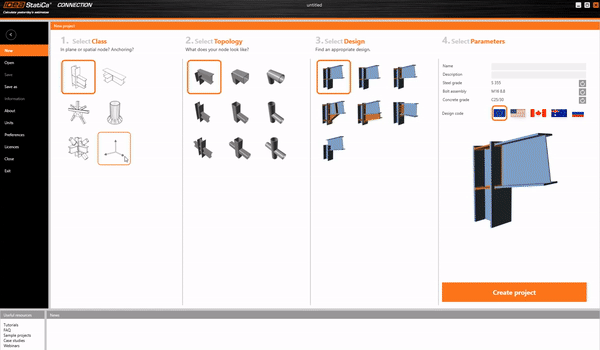 più di 250 connessioni

in 3 click

Non c'è limite al numero di travi, bulloni, saldature e piastre nella connessione. Crea le topologie più comuni in pochi secondi e continua a modificare i modelli della connessione direttamente nella scena 3D. Definisci le forme in base al tuo progetto, non in base a ciò che il software è in grado di gestire! Tu progetti, IDEA StatiCa modella, progetta, calcola, verifica e gestisce automaticamente il modello di calcolo.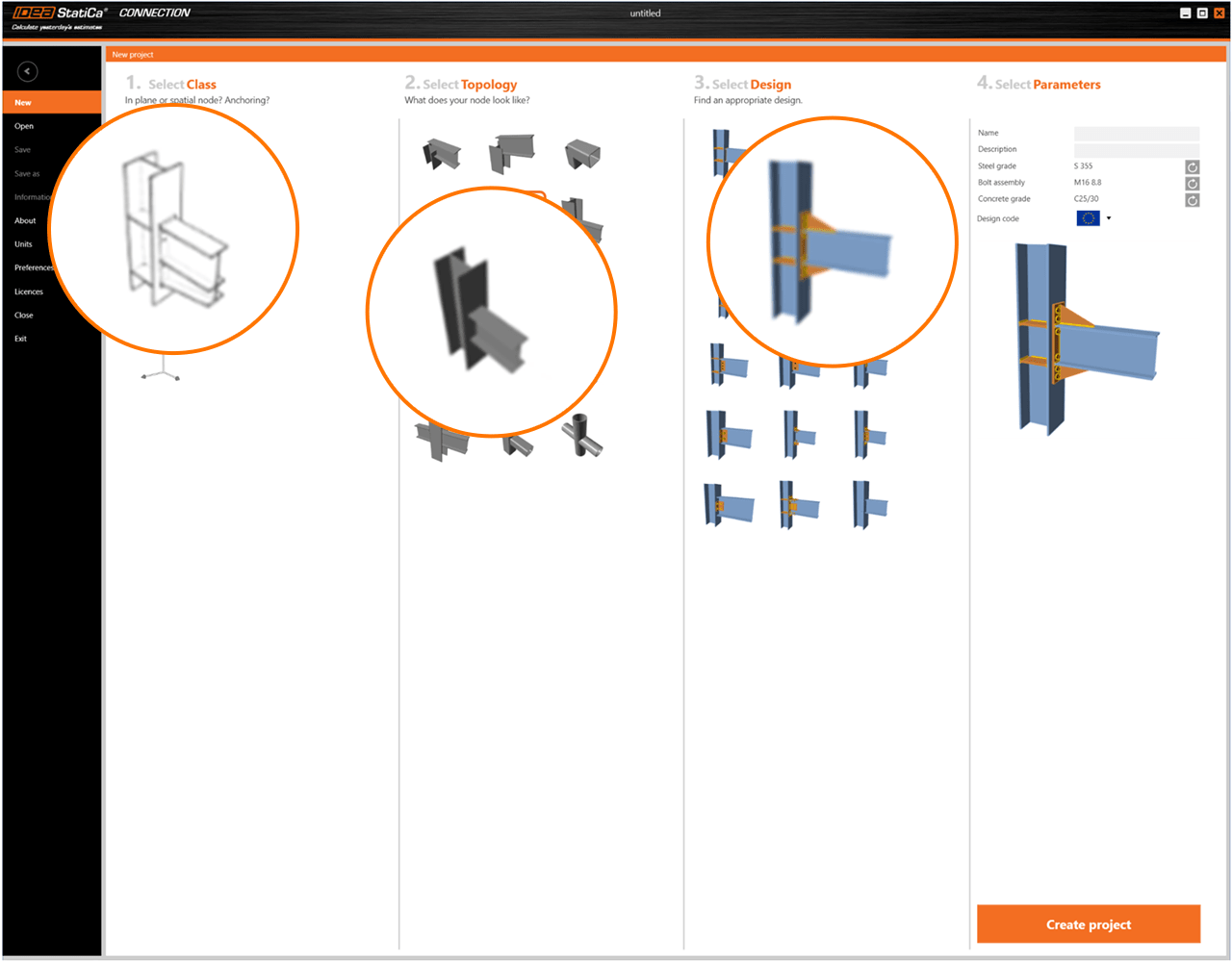 MIGLIAIA

DI CONFIGURAZIONI DI PROGETTO

Tu modelli la connessione, IDEA StatiCa fa il lavoro: analizza tutte le forze e fornisce verifiche precise e puntuali, risultati delle tensioni, rigidezza e analisi di buckling. Verifica anche bulloni, saldature e blocchi di calcestruzzi. Interazioni tra tutte le travi e le connessioni? IDEA StatiCa tiene conto anche di questo, fornendo verifiche soddisfatte/non soddisfatte secondo AISC, Eurocode, ecc.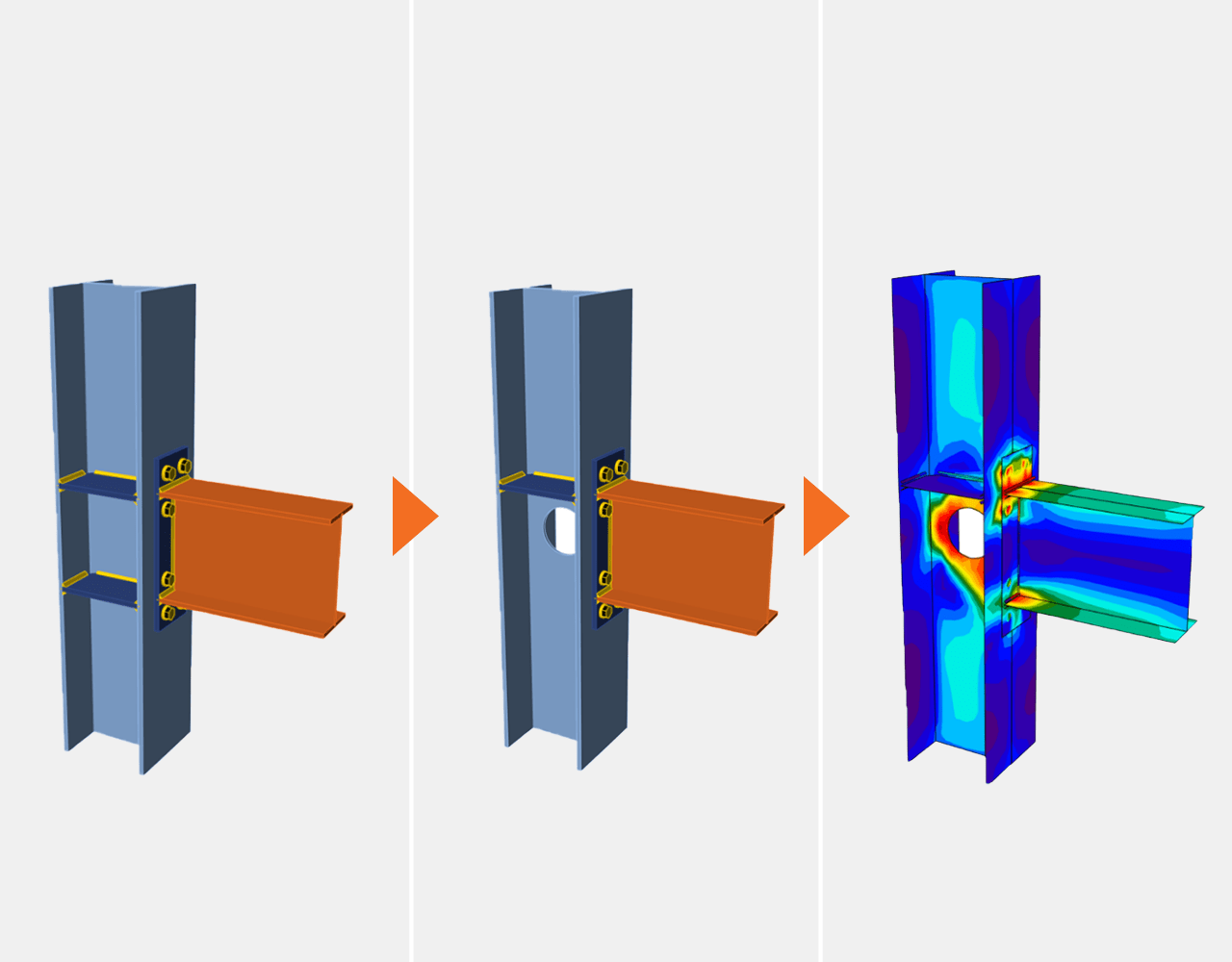 Cosa dicono di noi i nostri clienti?
IDEA StatiCa software is a fantastically efficient tool that's helped us streamline our connection design processes. The cloud-based license makes it easy for us to access the software from anywhere, and the support team is always on hand to sort out any issues.

Ryan Malachy
Managing Director
It's been an enriching experience in a very well organized course and a great chance to learn a state of the art connection software. I totally recommend this course!

Dumitru Candale
Design Engineer
From all IDEA StatiCa applications, we use mainly the module Connection. Thanks to it we can design joints we were not able to solve before. And do it quickly. We also like the user interface.

Libor Kozik
Structural Engineer – FIRESTA-Fiser, rekonstrukce, stavby
Czech Republic
The general philosophy and practices of the IDEA StatiCa helped us to quickly elaborate with such complex connections, which we would have normally designed by hand. In IDEA StatiCa Connection, all these connections became solvable, and even better, there is no special consideration to be taken care of. The workflow is common no matter what the geometry is. Another important thing was that the reasonable connection details lead to reduced manufacturing costs, and the assembly of the trusses was relatively easy.

Byron Alexander Bezas
Senior Structural Engineer
Once you have used the software for a while it becomes quite intuitive and therefore much easier to use. It is very powerful in terms of the complexity of connections that it can cope with.

Paul Heathcote
Director & Principal Structural Engineer
Implementing the IDEA software into our company has been a real turning point for us. It allows us to create connections that are lightweight, cost-effective and structurally efficient all the while giving us the flexibility to design a connection to any imaginable configuration whilst still giving us the confidence that the connections are designed in accordance with the relevant design standards.

Mirivano Carrig
Structural Engineer
Prova idea statica gratis
Scarica una versione di prova gratuita di IDEA StatiCa