No more struggle with steel connection design
Design all your structural steel connections, no matter the geometry, in minutes
Connection design
simplified
IDEA StatiCa is an industry-leading EN and AISC steel connection design software. You get clear pass/fail checks as per code, in minutes. IDEA StatiCa will save up to 80% of your connection design time because of:
A huge database of pre-designed 2D/3D connections, footings, CHS and HSS connections, steel-to-timber, and other connections
Quick modeling and design of any bolted and welded connections
Thorough code-checks including buckling, stiffness analysis, design resistance, and seismic
Fully customizable reports with equations and pictures that sell
Find out, why engineers choose IDEA StatiCa
ANY GEOMETRY

AND LOADING

Design any type of steel connection from scratch or import it from your analysis or detailing software. Apply simplified or complex loading. Visualize the connection behavior. Generate connection sketches and bill of material in seconds. IDEA StatiCa gets your connection design done for every configuration of steel connections you need:
Moment connections in steel structures, shear and axial connections, including seismic
Beam to beam, beam to column, column to column, or column to base plate connections
Connection design from A to Z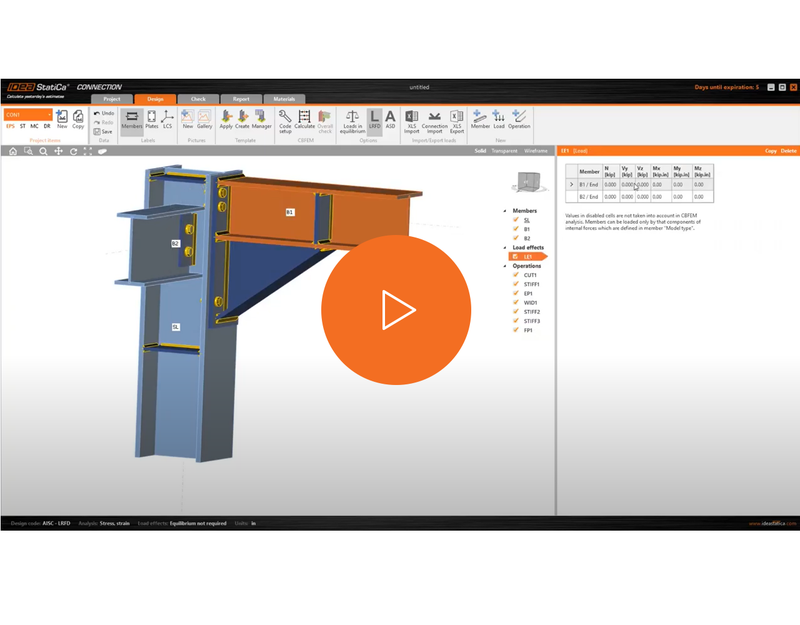 All steel connection types – simple, moderate, complex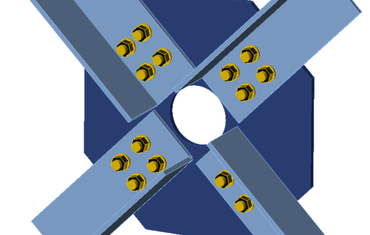 Bolted gusset plate truss connections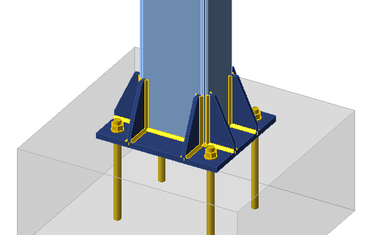 Column base plate connections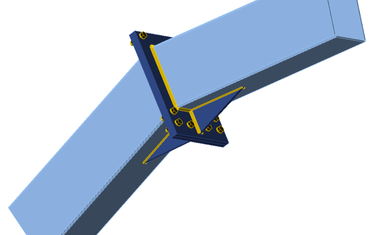 HSS splice connections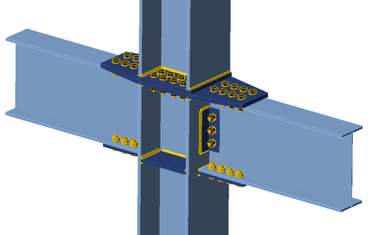 Beam to column flange-bolted frame connections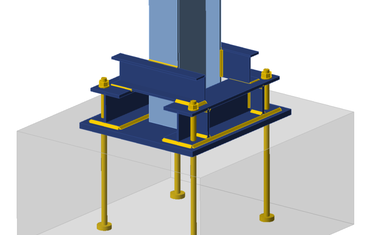 Frame moment footings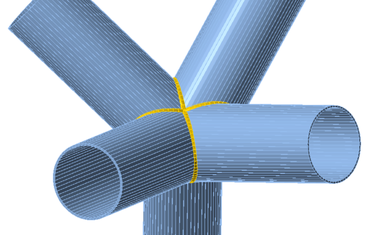 Spatial welded CHS connections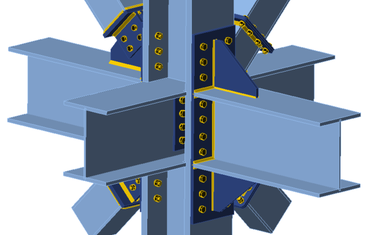 3D connections with braces and stiffeners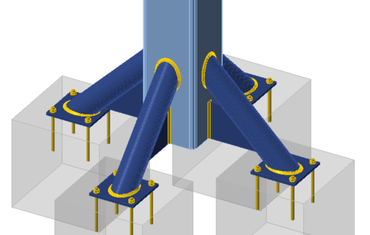 Heavy anchoring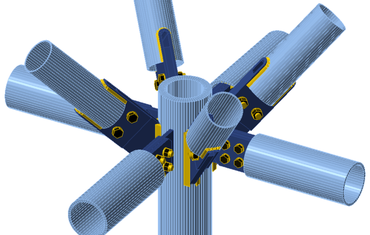 3D hollow section connections
Hundreds

of connections

Your steel connection design software should not limit the number of beams, bolts, welds, plates, and other steel connection details. Create the most common steel connections in seconds and continue editing the connection right in the 3D scene.

IDEA StatiCa is a real solution for ALL types of connections, no matter the complexity.
Hundreds of default connection types
10.000+ design configurations
Personalized templates
Share company templates with your colleagues
The unique pre-design feature that automatically models connections
Find out how to boost your work with company sets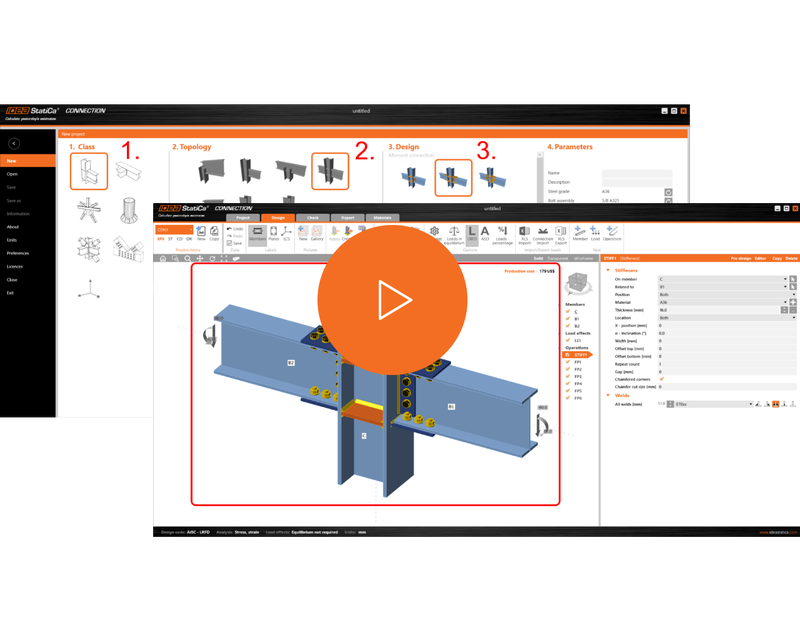 Model
any connection

required

You model the connection as you do in a CAD application. IDEA StatiCa puts the analytical model together, in the background, taking into account all the forces and interactions. You get precise checks, results of stress/strain, stiffness, and buckling analysis. It also checks bolts, welds, and concrete block. This is the software for steel connection design that works for you.

Download sample projects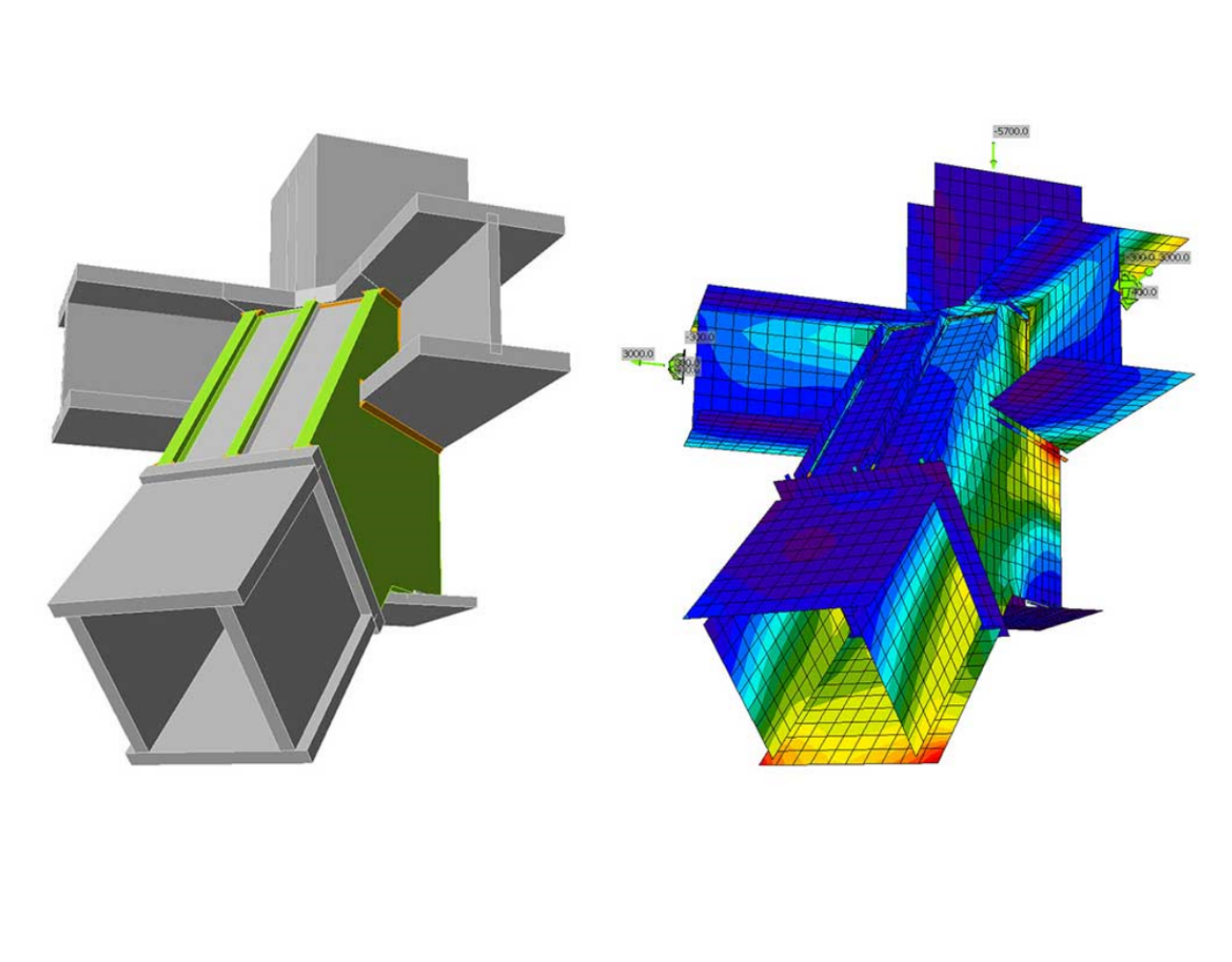 COMPLETE
CONNECTION DESIGN
Report that
sells your work
Export all the calculations in a readable and presentable document in PDF and docx. You can build the report by adding/removing pictures, sketches, code-check results, formulas and explanations, bill of material. Sell your work by adding beautiful and accurate 3D visuals of the geometry and results.
Check the sample report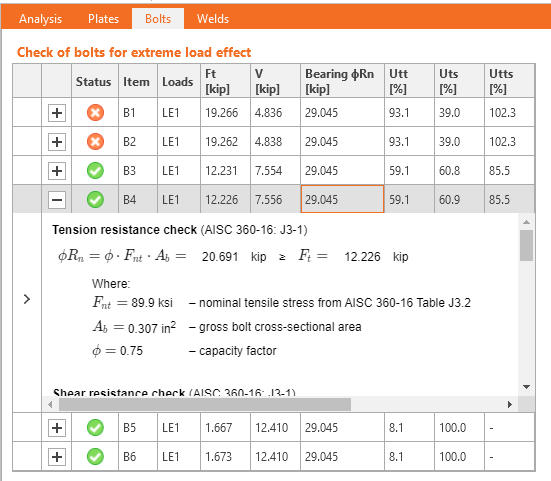 What do our customers say about us?
Az IDEA StatiCa-t már 6-10 különböző projektnél használtuk. A Crabapple Market nevű projekt hat épület volt, amelyek egy komplexum részét képezték. Egy másik vállalatnál volt a másik nyolc épület a komplexumban, és az RFI kezdeti fordulója és az EOR észrevételei után úgy döntöttek, hogy minket alkalmaznak bármilyen felülvizsgálaton és változtatáson, mivel számítási csomagunk (IDEA StatiCa) felülmúlta a másik vállalatot.

Ryan K. Carpenter
Structural Engineer – Echols, Lindsey & Moore Structural Engineers
United States
Thanks to IDEA StatiCa Connection, we have done in our project each steel connection is less than 1 day what would have taken more than a week with the old processes. Today, I only use IDEA StatiCa with some side manual verifications.

Denis Lefebvre
Expertise Director, Bridges and Civil Engineering Structures – Stantec
Canada
IDEA StatiCa allows us to design a much wider range of connections, in less time, as well as look into the stiffness behaviour of connections to see how this interacts with the global structural analysis.

Matthew Pearce
Principal Structural Engineer – Mott MacDonald UK
United Kingdom
IDEA StatiCa Connection is a very helpful package for the modeling of a wide range of joints in steel structures. Modeling and interpretation of the results requires an understanding of the forces within a node and is equal to the complexity of the connection.

Gordon Clannachan
Senior Structural Engineer – ARUP
IDEA StatiCa software is a fantastically efficient tool that's helped us streamline our connection design processes. The cloud-based license makes it easy for us to access the software from anywhere, and the support team is always on hand to sort out any issues.

Ryan Malachy
Managing Director – Alan White Design
United Kingdom
We have become early adopters of IDEA StatiCa because its advanced design and check process is both powerful and quick enough to be a useful tool in our everyday work as structural engineers for fabricators.

Tim Hetherington
Director – Applied Engineering Design (AED)
United Kingdom
Once you have used the software for a while, it becomes quite intuitive and therefore much easier to use. It is very powerful in terms of the complexity of connections that it can cope with.

Paul Heathcote
Director & Principal Structural Engineer – Abacus Design Associates
United Kingdom
Implementing the IDEA software into our company has been a real turning point for us. It allows us to create connections that are lightweight, cost-effective and structurally efficient all the while giving us the flexibility to design a connection to any imaginable configuration whilst still giving us the confidence that the connections are designed in accordance with the relevant design standards.

Mirivano Carrig
Structural Engineer – Kiernan Structural Steel
Ireland
Az IDEA StatiCa általános filozófiája és gyakorlata segített nekünk abban, hogy gyorsan kidolgozzunk összetett kapcsolatokat, amelyeket általában kézzel terveztünk volna meg. Az IDEA StatiCa Connection alkalmazásban ezek a kapcsolatok megoldhatóvá váltak. A munkafolyamat a geometriától függetlenül ugyan az. Egy másik fontos dolog az volt, hogy az ésszerű csatlakozási részletek csökkentették a gyártási költségeket, és a rácsok összeszerelése viszonylag egyszerű volt.

Byron Alexander Bezas
Senior Structural Engineer – Ellis & Moore
United Kingdom
Steel

as well as concrete

Accurate design of welded connections bolted connections, as well as footing and anchoring. Overall stress and strain check, buckling shapes, equivalent stress, plastic strain, the stress in contacts, bolt forces and deformations. All components and steel connection details are taken into account. Anchor check, concrete check, and shear lug. Geometrically and materially non-linear analysis.
Understand

your connections
From the first idea to fabrication
Segíthetünk valamiben?
Fejlesztőmérnökeink csodálatos támogatási központot hoztak létre az Ön számára.
Martin Rolny
Termékfejlesztési csoportvezető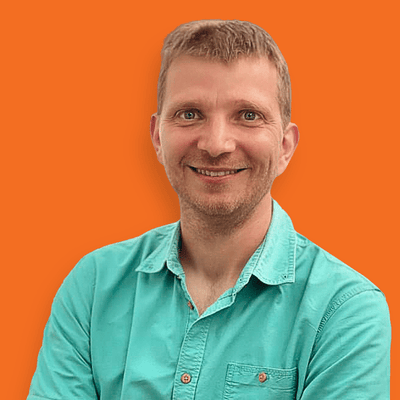 Need help with something?
Our Product Engineers created a wonderful support center for you.
Dave Eckrote
Director of IDEA StatiCa US