Conoscenza di base
Speeding up the solver of IDEA StatiCa for concrete design
A fast calculation, together with a user-friendly interface and clear presentation of results are essential for making an engineer's work more efficient. The new version brings some significant improvements in speeding up the solver for concrete design.
New reinforcement ratio calculation
A new algorithm behind the calculation of reinforcement ratio in IDEA StatiCa Detail improves the speed of calculations, reducing the time for analysis by approximately 30%.

Improved mesh around circular openings
The meshing around the circular openings in the structural details has been improved in the new version. This results in faster calculations and better convergence while keeping the results consistent with previous versions.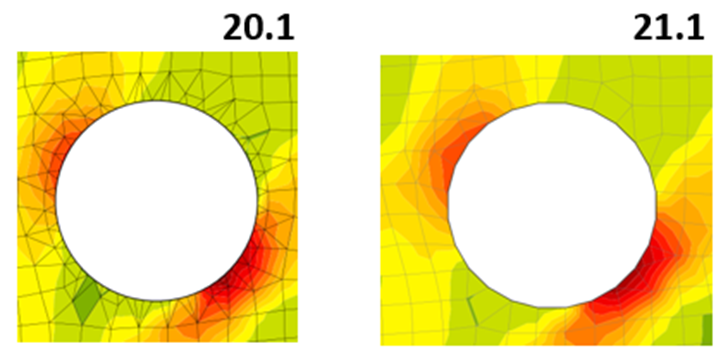 Speeding up the CSFM calculation is available in Enhanced and Prestressing Enhanced edition of IDEA StatiCa Concrete.