BIM WORKFLOWS FOR CONCRETE
Design, load and document all your concrete members.
STRUCTURAL DESIGN

OF MEMBERS AND DETAILS

Identify critical concrete members, get necessary data from the analytical model, prove buildability. Design reinforced and prestressed concrete members, walls and details.
Reuse your
FEA model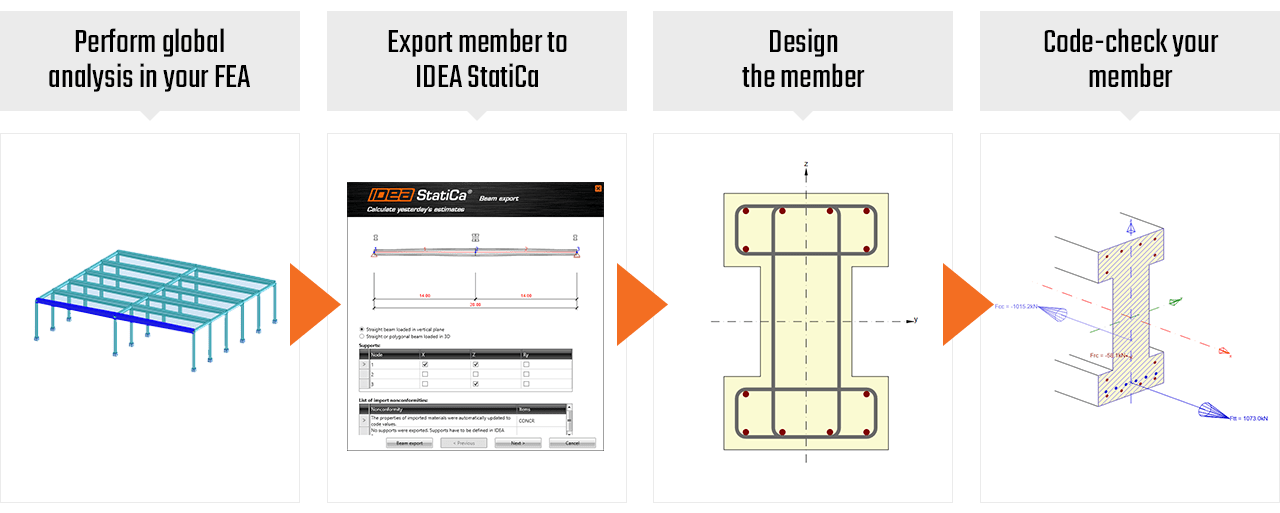 SOLVE THE
CRITICAL MEMBER
Once you've code-checked the critical members of a design, the rest of the job gets a lot easier. IDEA StatiCa Concrete lets you code-check the most complicated and critical parts of your project quickly and easily.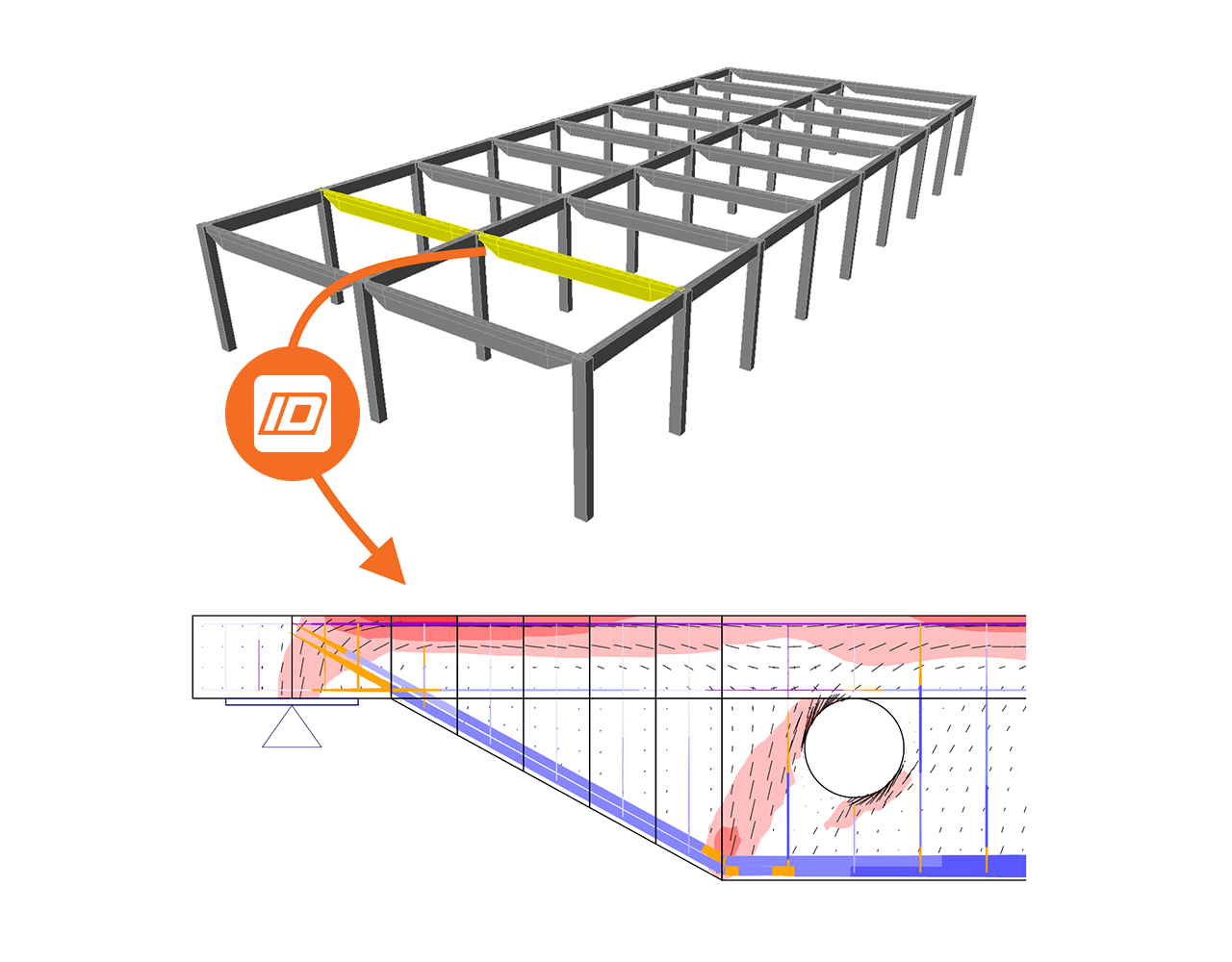 What do you want to do now?