WHAT DOES THE COURSE LOOK LIKE?
Let the course guide you from the basics to expert knowledge.
Watch more than 10 hours of narrated videos
Enjoy more than 400 pages of tutorials, theoretical background, and steel connection visualizations from IDEA StatiCa.
Test your knowledge with continuous quizzes
Join the dedicated LinkedIn group to interact with tutors, fellow students, and those who have already finished the course.
The Campus course is free to take - You only pay to be certified (single certificate €90 & students single certificate €65)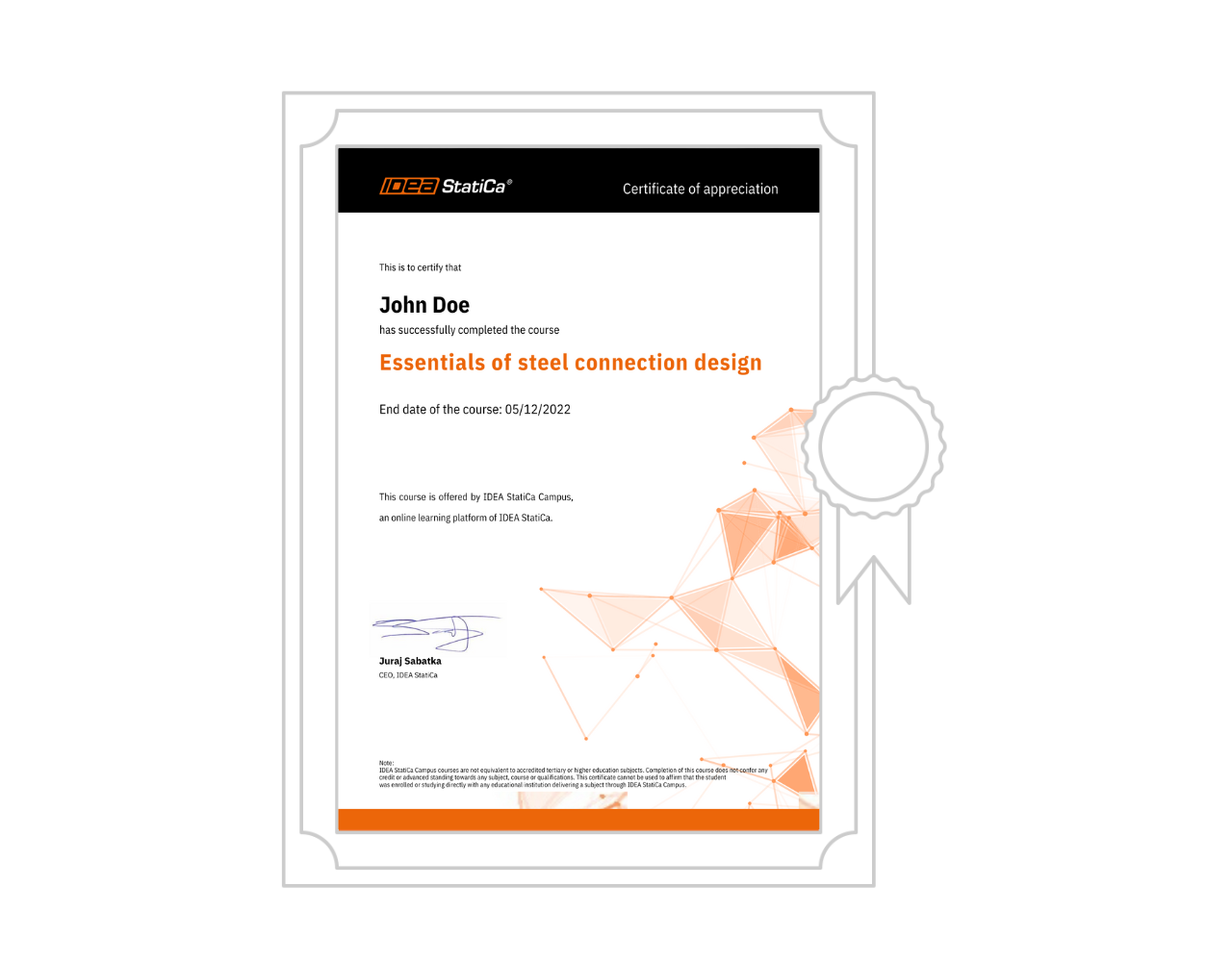 The Campus course is FREE to take
You only pay to be certified
Single course certificate
$90
Single course certificate for students
$65
Before you start...
To study the Campus courses, you need to have an active IDEA StatiCa license. If you have a commercial license, simply select a course, and after logging into the User Portal, you can study.

If you don't have an IDEA StatiCa license, you can apply for a time-limited Campus License to study this course.
What's next?
Online courses in IDEA StatiCa Campus are on-demand and self-paced. Whenever you feel ready, just: