Checkbot
Import and synchronize all of your connections and members from your structural analysis and modeling solutions.
SUPER-SPEED

YOUR DESIGNS

IDEA StatiCa Checkbot is an application for the management of BIM workflows - importing and synchronizing connections and members. Checkbot gives you:
Complete control over all of your imported connections and members
Clear list of all imported items including status checked/not-checked
3D visualization of imported members and loads
Conversion table for materials and cross-sections
Load combinations management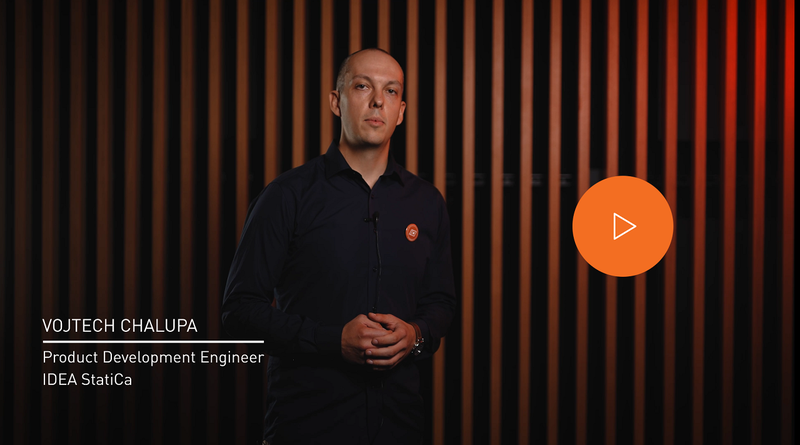 BE IN CHARGE OF THE
STRUCTURAL DESIGN
IDEA StatiCa Checkbot detects a project in the 3rd party solution and creates a folder in which all the connections and members are saved. There are three main components of the Checkbot: interface - the list of design items on the left, the 3D scene in the middle, and the properties on the right.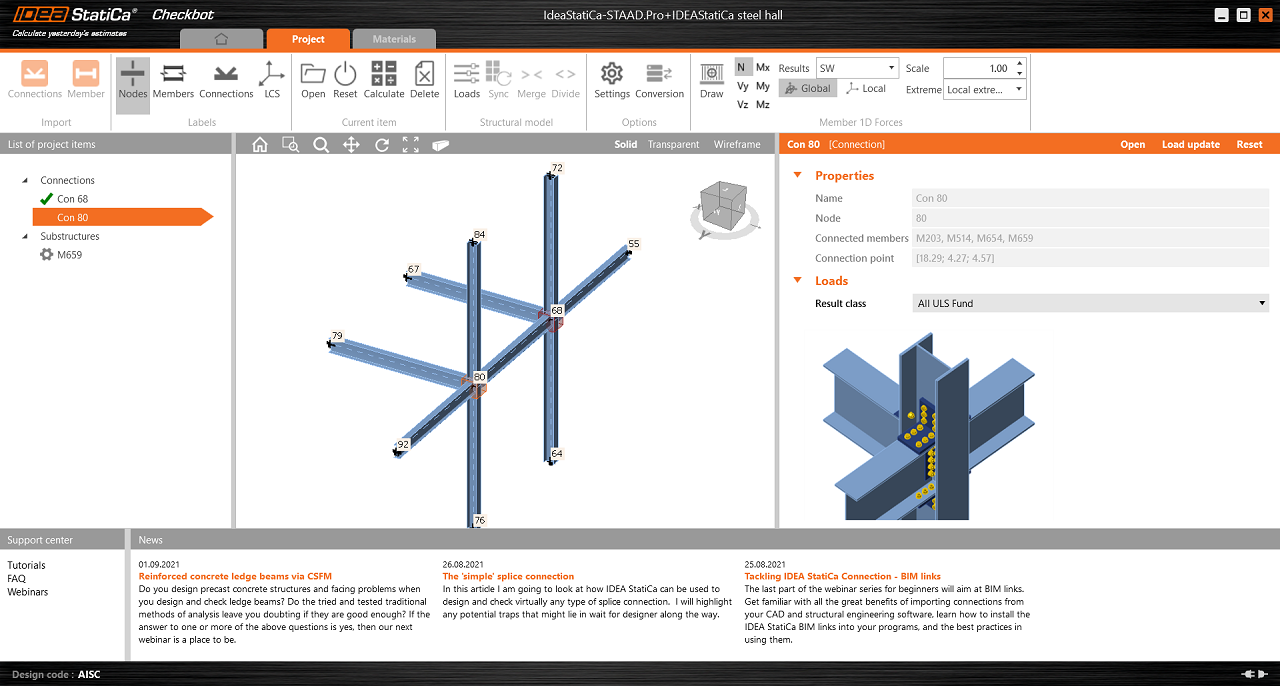 SEE THE STATUS,
MANAGE CHANGES
Checkbot gives status for each connection and member:
Cogwheel – more input is required (geometry, load cases, …)
Nothing – ready to be calculated
Green tick – calculated and code-checks passed
Red cross – calculated but code-checks failed
More info about Checkbot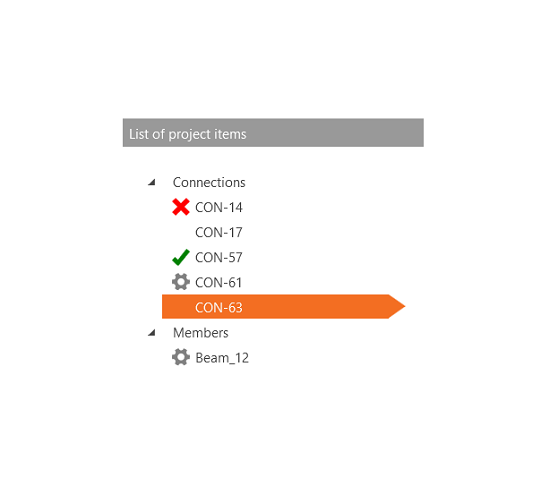 What do you want to do now?