Checkbot
Export and synchronize thousands of connections and members
ACCLERATE

YOUR DESIGNS

Use IDEA StatiCa Checkbot for the management of your BIM workflows – importing and synchronizing connections and members. Checkbot gives you complete control by providing:
A list of all imported items and their status – checked/not-checked
3D visualization of imported members and loads
A conversion table for materials and cross-sections
Management of load combinations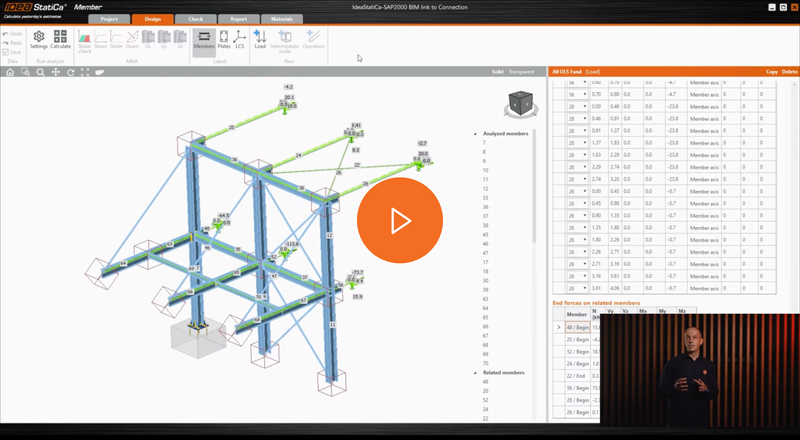 CONTROL
YOUR DATA
Detect a project in your third-party solution, automatically create a folder, and save all your connections and members there. Fetch the project data, read any changes or updates, and manage all the connections and members in your project.
Read more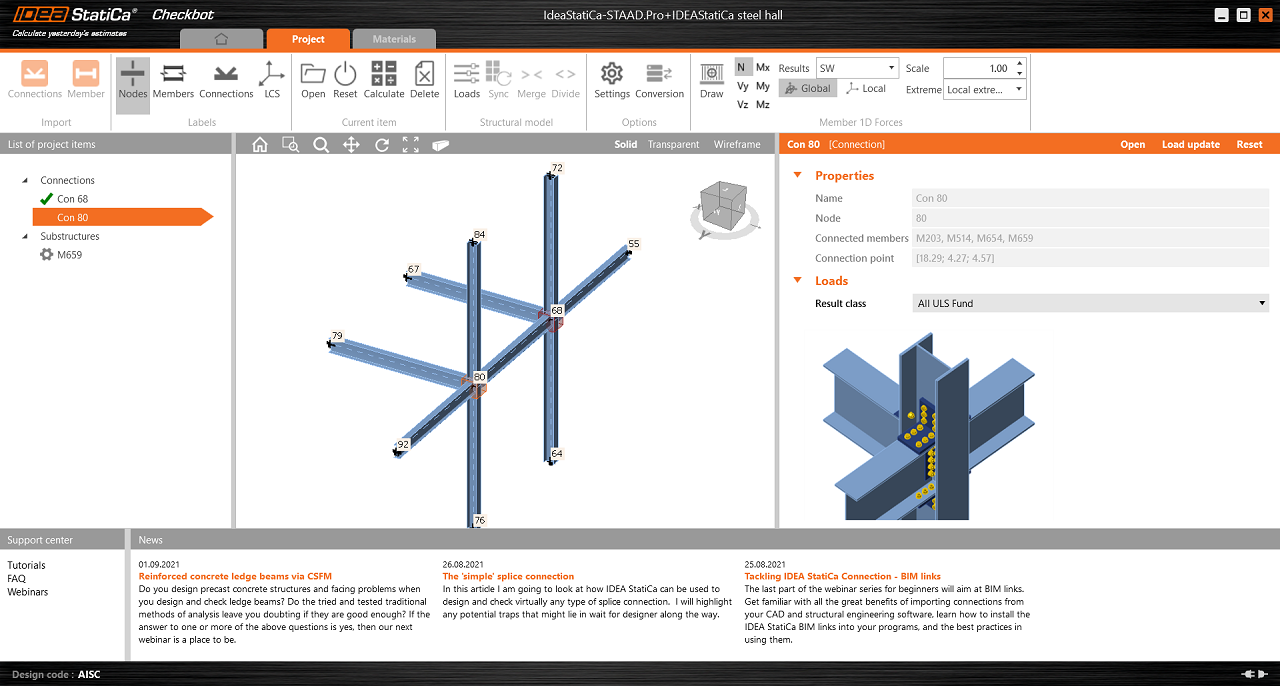 EASY

TO LAUNCH

Launch IDEA StatiCa Checkbot via the IDEA StatiCa desktop application or directly within your third-party CAD and FEA software plug-in. Find out more information about how to activate the link to your software in our list of supported integrations.

See supported integrations