BIM WORKFLOWS FOR STEEL
Design, load and document all your steel connections.
STEEL CONNECTION

DESIGN AT ITS BEST

IDEA StatiCa can design any steel connection as a stand-alone application but why to re-enter data you already have in another application? Import and synchronize hundreds of connections to slash your connection design time by up to 80%!
EXPORT,
SYNCHRONIZE

, COOPERATE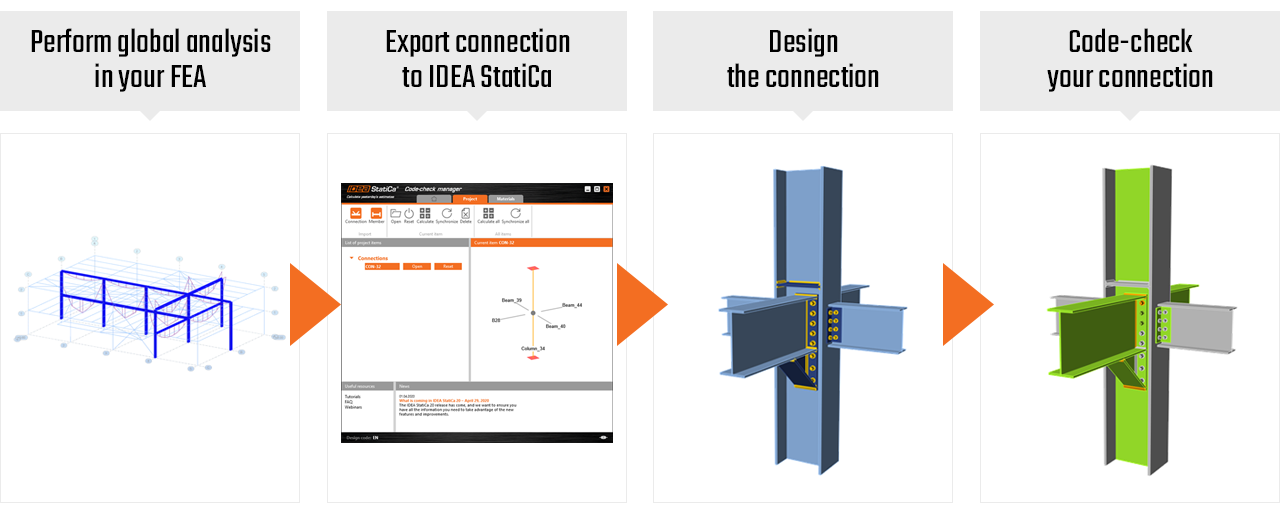 REVIEWING CONNECTIONS
MADE EASY
Did you receive an analytical model of the structure and drawings of the connections you are supposed to check? You can remodel the connection in IDEA StatiCa using templates and manufacturing operations. Then apply the loads directly from the analytical model. Job done!
Reuse
connections

modelled in your CAD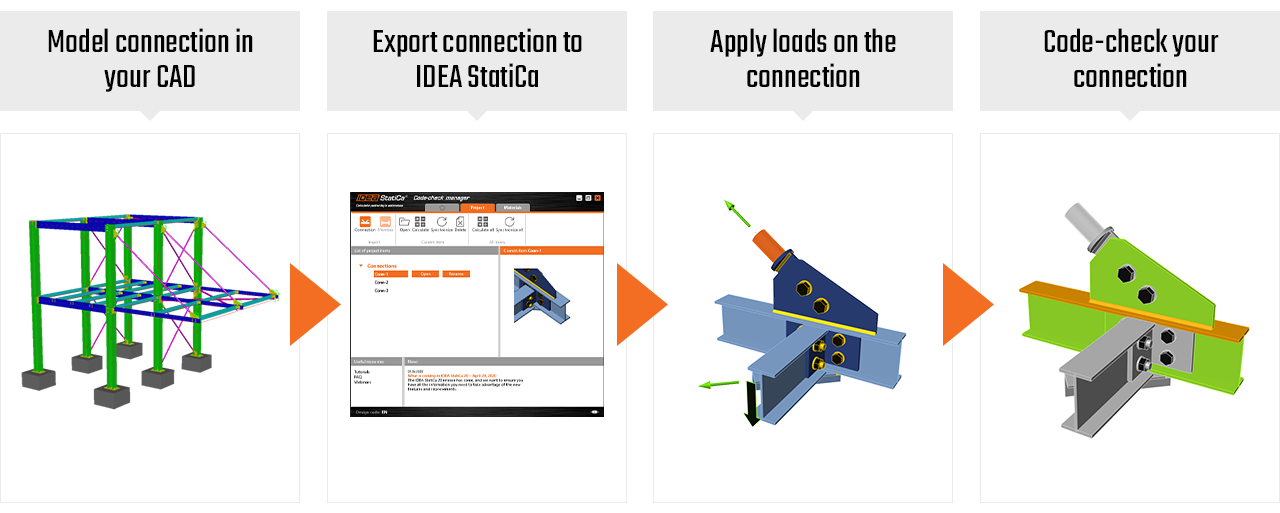 What do you want to do now?