Knowledge base
The product has been already activated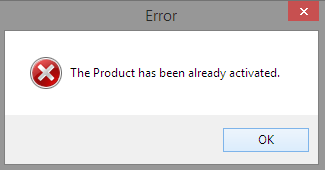 There is already some license activated on your computer (most probably a trial license).
If you want to activate another license, you need to deactivate your current license using the original activation key first and then activate a new license using your new activation key.
If you can't find your original activation key anymore (e.g. you activated a trial a long time ago and already deleted the email with it), please follow the FAQ article How to find User ID?