It is possible to work with imported internal forces in the Beam application as they can be defined by XML import.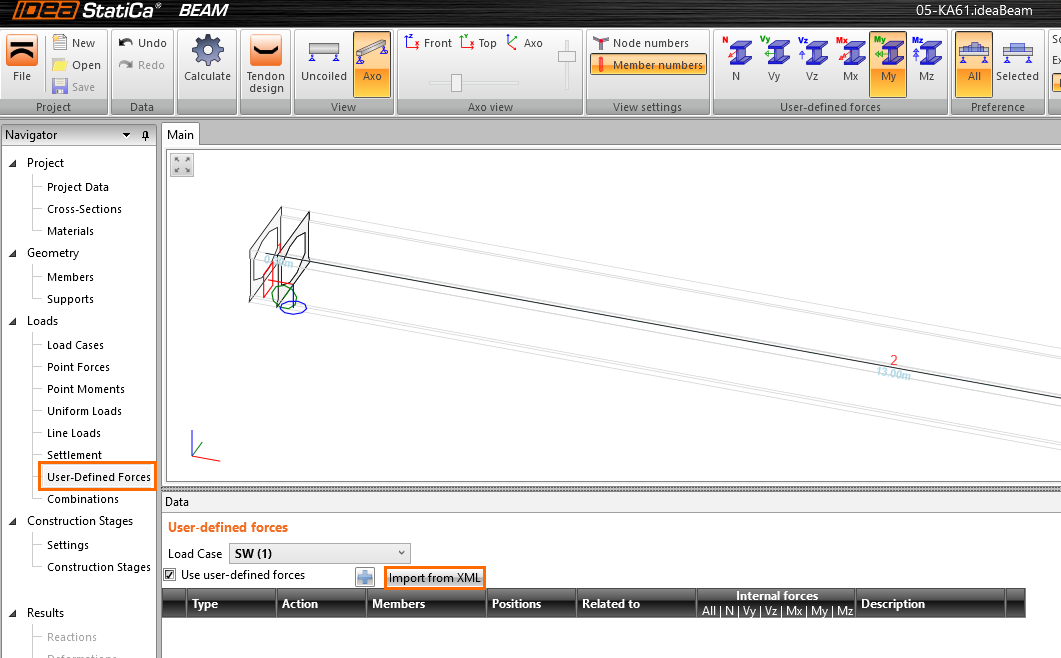 The dialog will appear and will ask for the position of internal forces (possible shift of the beginning between the models) or the possibility to select internal forces to import.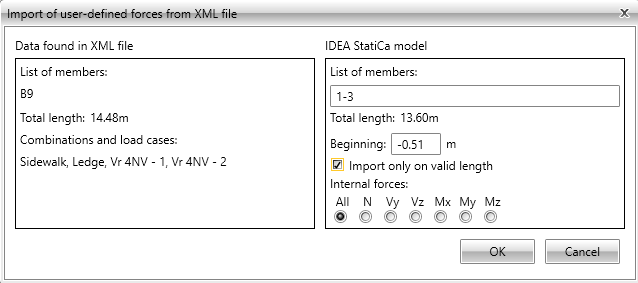 If the import was successful, you can see the diagram in the main window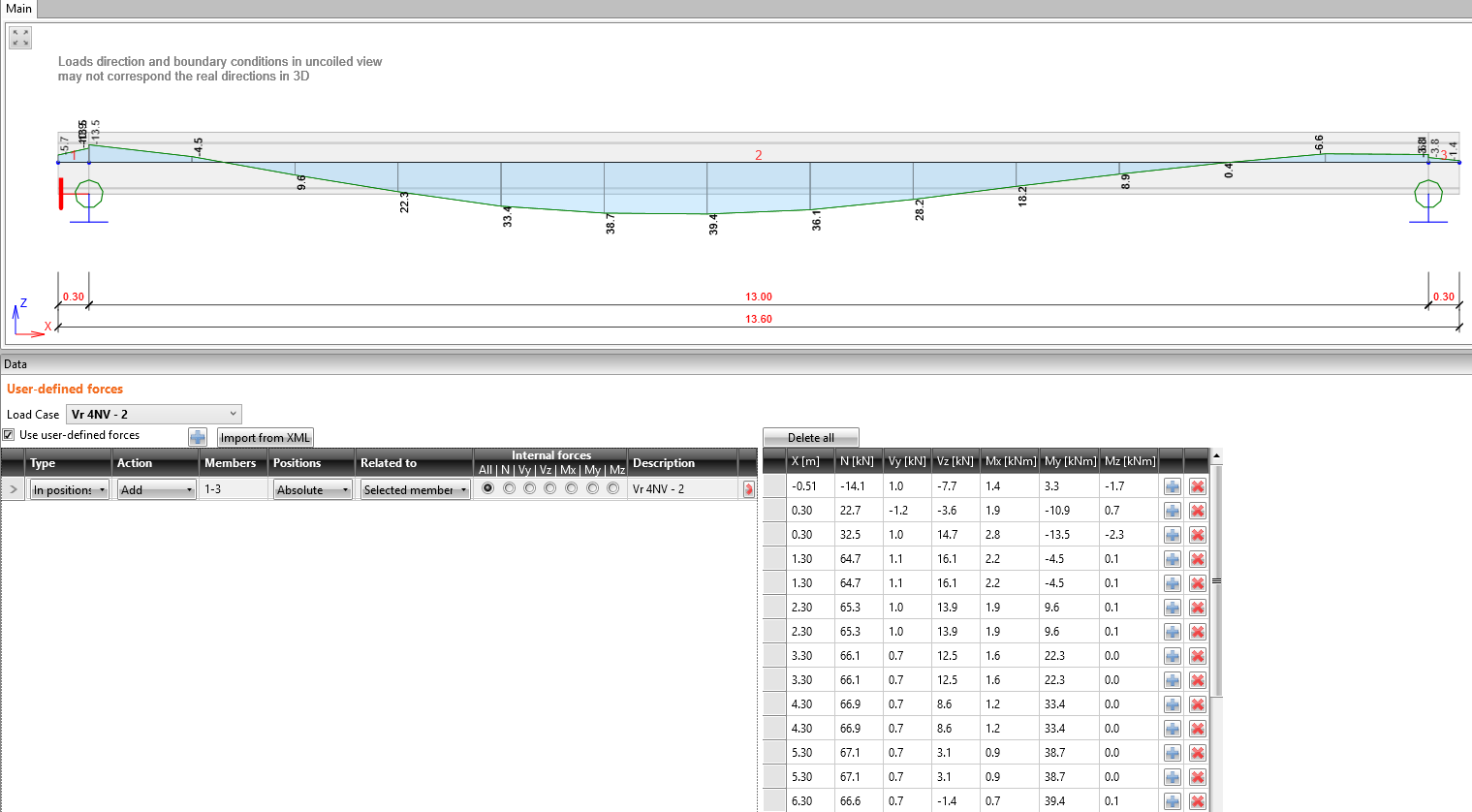 These internal forces need to be added to generated combinations in combination manager (generally for variable load cases) or assigned to specific construction stage (required for permanent load cases by TDA calculation and correct rheology effects). Moreover, it is recommended to check the assignment to load groups for the correct assessment of combinations, if they are evaluated by Code type.