Knowledge base
How do I see real-time usage of license products?
IDEA StatiCa license pool is available to all users in your organization. As an Admin, you can see which users are using any given product, real-time. Log in to the portal my.ideastatica.com and click on the product, you see a list of users and their emails currently using this product.
Let's say we are interested to know who is using IDEA StatiCa Steel Expert, after the click, you get a list like this: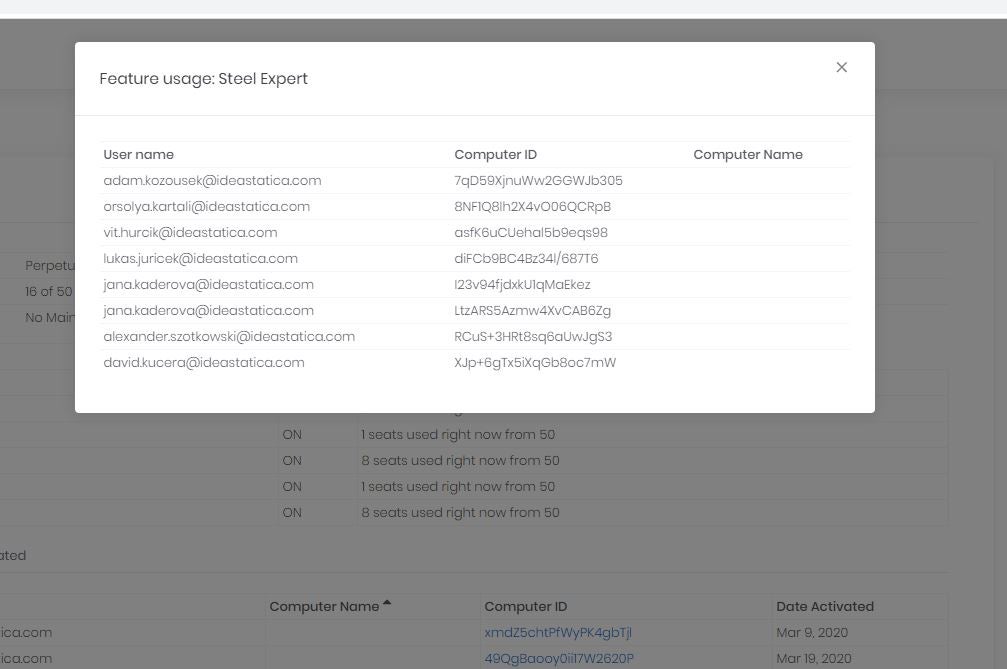 You can then take action with relevant users. Please note that based on the settings (by default 72 hours), license products will remain assigned to that user's machine otherwise the user deselects the product in his IDEA StatiCa settings or signs out.